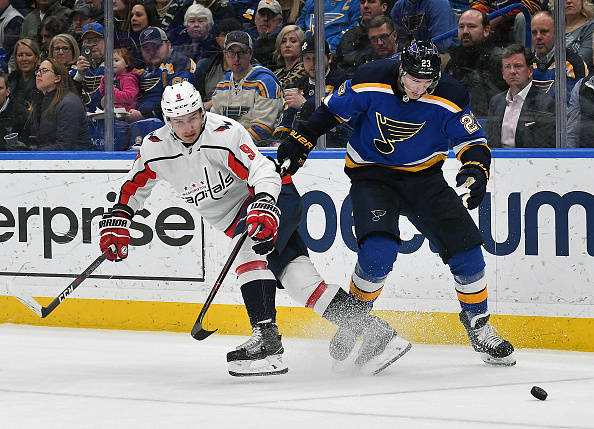 The 2019-20 NHL schedule was released on Tuesday and there were some interesting dates, debuts, and returns that NHL fans should keep an eye on. It will be very interesting to watch.
2019-20 NHL Schedule: Interesting Dates and Debuts
Debuts
Jets vs Rangers
The Winnipeg Jets will face off against the New York Rangers on October 3rd at Madison Square Garden. This will mark the debut of Rangers Forward and number two overall pick Kaapo Kakko. This was a great pick for the Rangers and he is a perfect pick for a team trying to rebuild and get back on track. With his skill, it will be interesting to see how he applies it to this forward group.
Jets vs Devils
The NHL Schedule puts the Jets as another opponent to a player that will make his NHL debut. This time to the number one overall pick Jack Hughes. The New Jersey Devils defensemen will make his debut on October 4th. He will also make his debut at home which will feel a lot better for him. The top two picks have a chance to beat the Jets on back-to-back nights. There are a lot of responsibilities that a defenseman has and it will be interesting to see if Hughes can take the tasks and complete them.
Interesting Dates
Capitals vs Blues
The St. Louis Blues will raise their championship banner and play on opening night against the Washington Capitals on October 2nd. This will be the first time the Blues will raise the championship banner and it will be an electric night. Not only will the banner be raised but it will be the 2018 Stanley Cup Champions against the 2019 Stanley Cup Champions. Both wins were their firsts in franchise history.
Blues vs Bruins
There will be a Stanley Cup rematch on October 26th and the St. Louis Blues will visit the Boston Bruins. The Blues will certainly have memories of TD Gardens and it will be a great atmosphere. They will also meet up again on April 2nd at the Enterprise Center.
Panthers vs Blackhawks
This time it is not a player returning but it's a coach. Joel Quenneville will make his return to Chicago on January 21st when the Florida Panthers visit the Chicago Blackhawks. He should get a warm welcome to Chicago and never be forgotten for the three rings he brought to that franchise.
Devils vs Predators
P.K. Subban will make his return to Nashville on December 7th. He was traded to the devils on draft weekend and it was a surprise to some people. The Nashville Predators might have done this because of cap space. Either way, he should get a warm welcome in December.
Rangers vs Devils
The Rangers and Devils will have many battles throughout the season but this one will be the first. On October 17th there will be two top picks going at it. We will see the number one overall pick Jack Hughes go against the number two overall pick Kaapo Kakko. This rivalry is only going to get bigger and nastier. This will be a very interesting match-up and if the rivalry died down it's going to pick right back up.
Predators vs Stars
The Nashville Predators will face off against the Dallas Stars in the 2020 Bridgestone Winter Classic. Not only will it be the winter classic and a central division match-up, but it will be a match-up of two teams who faced each other in the first round of the playoffs. It doesn't get any better than this.
One More Thing
There are many more interesting dates that have not been mentioned on the NHL schedule. A lot of players will get the taste of what it's like to play in the NHL and many players will get the joy of returning to their former teams. This season will be one of the best years for storylines in a while and a lot of people can't wait to get it underway.
Main Photo:
Embed from Getty Images