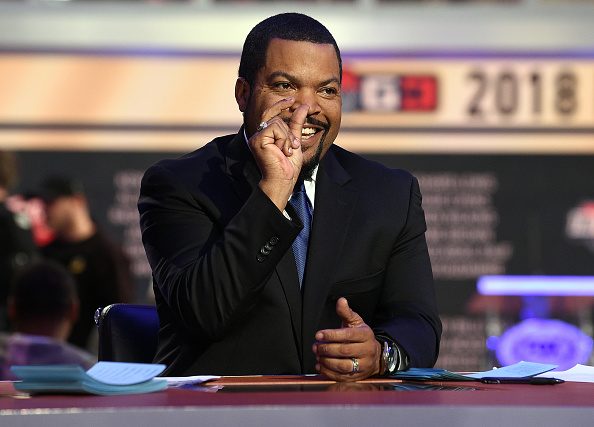 With BIG3 Basketball having to cancel their season in 2020, the league looks to have all the momentum coming into the summer of 2021. We're just a week away from the start of the 2021 campaign on July 10th and there couldn't be more excitement surrounding the league. More former NBA talents are joining this season than ever before. There's no better way to kick off the league's fourth season than these six matchups first up on the slate.
Big3 Basketball: Week 1 Matchups
Power vs Enemies
This matchup will be one of the best to open up the season for BIG3 Basketball. Power will be looking to add a second championship to their name after being crowned in 2018. They also had a strong 2019 campaign before it came to an end earlier than hoped. Power has lost one of the best players in Corey Maggette, along with Julian Wright, Quentin Richardson, and Jeremy Pargo. They will have a different roster than in years past but will be returning fan favorites in Cuttino Mobley and Glen Davis. With coach Nancy Liberman at the helm, Power looks poised to make another run at the championship.
On the other end, the Enemies will be a tough team this season. Even with a new-look roster, they built a solid team to try and capture a championship. Their biggest addition, not only on the team but the whole league, is former NBA star, Nick Young. He's known for being a scoring machine. Young says he has something to prove and that's dangerous for any team. With Perry Jones and Elijah Stewart returning behind coach Gilbert Arenas, the Enemies might be one of the teams to beat. These two teams certainly could meet later down in the road as the season moves along.
Bivouac vs Triplets
This will be a tough matchup for Bivouac as they face the 2019 defending BIG3 Basketball champion Triplets. Bivouac has an all-around good squad that got everyone's attention in 2019. They have two fearless leaders who have become the talk of the league with Josh Smith and Will Bynum. Marreese Speights will also be joining the team, which is a great addition to a team with a chance to contend for a championship.
The Triplets have a great chance to repeat in 2021. They have the best player in the league right now in Joe Johnson. He took the league by storm when he joined as he's looking to do it again this season. Johnson isn't the only focus on this team as there are great pieces around him like Al Jefferson and Jannero Pargo. They also have amazing depth that can come off the bench. Don't forget the amazing experience at the head coaching position in Lisa Leslie, who is in the Naismith Memorial Basketball Hall of Fame. The Triplets look like a dangerous team yet again and it will be a test for Bivouac.
Trilogy vs Killer 3's
After winning the championship in 2017, Trilogy failed to make the postseason in 2018 and 2019. Stephen Jackson headlined the team with his scoring touch for the first three years but now he dips his toes behind the bench as the head coach. Trilogy will add some more experience to their roster as 13-year NBA veteran Jarrett Jack will be joining the team in hopes of getting back to the promised land.
The Killer 3's stepped up their game in 2019 and showed everyone what they're capable of after making it to the championship game. This year, there's no reason to believe why they can't make a similar run. Leading the Killer 3's is Franklin Session, who is an all-around player. His passing is a recipe for success with guys like Josh Powell and C.J. Waston. Coaching them is the famous Charles Oakley, who has the respect of everyone around the league. In his fourth year as head coach, the Killer 3's are hoping his rouged style leads them to the promised land.
3 Headed Monsters vs Tri-State
The 3 Headed Monsters have been just that since BIG3 Basketball came to life in 2017. They've been in the championship picture every year, making it in 2017 and coming close to the big game in 2018 and 2019. The 3 Headed Monsters have the will to win as every member of this team has stayed since the league formed. Big-time names flank this team like Rashard Lewis and Reggie Evans. Being that the same team has been together every season, they have the chemistry and fight to finally try to achieve what they've been so close to getting before, a championship.
Tri-State has been up and down since 2017. Nate Robinson and Jason Richardson will try and guide this team to the playoffs for the first time since 2018. Losing Amar'e Stoudemire is huge but they gained Larry Sanders, who will be a big defensive body on this team. It will be interesting what this team will do in 2021, but their first matchup against the 3 Headed Monsters won't do them any favors.
3's Company vs Ball Hogs
This game will feature two teams who need to prove themselves in a big way. 3's Company will be fielding Drew Gooden and DerMarr Johnson but they added Mario Chalmers, who can shoot the ball from deep. Head coach Michael Cooper will be looking to get this team back on track in 2021.
Their opponent has more to prove as they've been one of the worst teams in BIG3 Basketball. The Ball Hogs have failed to make the playoffs in each of their first three seasons. Something needed to change and it did in a big way. Every player has been replaced except Brian Scalabrine, who led the team in a three-point percentage in 2019. Adding Leandro Barbosa, Jodie Meeks, and big man Spencer Hawes gives some life to this team. A whole new look could do wonders for fourth-year coach Rick Barry.
Aliens vs Ghost Ballers
The Aliens can give team's trouble this season. They can shoot the ball well from anywhere on the court with Greg Oden inside and Brandon Rush on the outside. The Aliens also will add head coach Rick Mahorn, who won a BIG3 Championship in 2017. This team has a chance to prove that they can contend with the all-around talent that is possessed.
The Ghost Ballers improved last season but not enough the make the playoffs. The experience on this team with Ricky Davis and coach George Gervin might be one of the most dangerous coach/player duos in the league. The Ghost Ballers have all the makings of a playoff team and who knows what could happen if they make it there.
Main Photo:
Embed from Getty Imageswindow.gie=window.gie||function(c){(gie.q=gie.q||[]).push(c)};gie(function(){gie.widgets.load({id:'S9ais9G4RkJqO74LEH0I5A',sig:'cSqpu0aGAWZc-lA-IewHVLLAgPR6gBV744KS14xCj0A=',w:'594px',h:'427px',items:'945560158′,caption: true ,tld:'com',is360: false })});