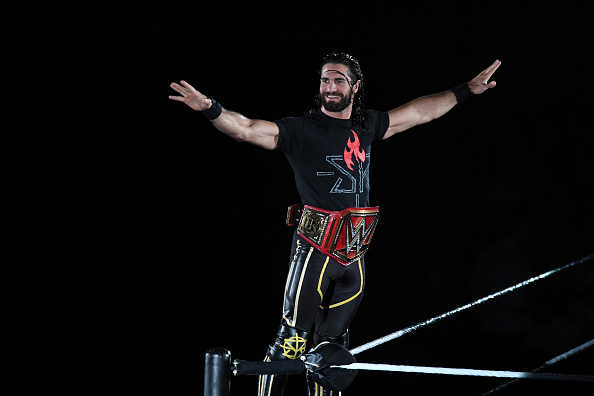 Summer is half over, but the biggest event of the WWE summer isn't yet, SummerSlam 2019 is this weekend. With a great mix of older and newer stars, let's take a look at some of the highest impact matches.
SummerSlam 2019 Previewing the Biggest Matches
Finn Bálor vs. "The Fiend" Bray Wyatt
Bray Wyatt has not been around for a time, then when we next saw him was on a parody of something akin to the old Kaptin Kangaroo. Then when he finally came out in the ring, he was reincarnated as 'The Fiend'. Appearing randomly, attacking who he wants with no warning, his sights turned to an old rival Finn Balor.
Now at SummerSlam, they will face each other in the first match of Wyatt's new persona. While Finn Balor is listed as the wrestler, you can take it to the bank that he will come out in his own dark persona, The Demon. This match will not only match wrestling skill, but whose mind games can take the other out of their concentration enough to win.
Dolph Ziggler vs. Goldberg
This match is interesting for a few reasons. The buildup for weeks had been Dolph Ziggler and The Miz going back and forth with each other. So when a contract signing was scheduled, it seemed pretty normal. But when The Miz said he couldn't wait till Monday night Raw to get his hands on Ziggler, he as well as the crowd was confused.
Then since Shaun Michaels was right there, and still owed him for a cheap shot to the chin, Ziggler assumed it was him. When they both shook their heads, it was only a moment more until the familiar music of Goldberg came on. Making his way to the ring, Goldberg signed the contract. As Ziggler backed his way up the ramp in disbelief, he was informed that he was indeed next. Then received payback from Michaels with a sweet chin music.
This may do well for Goldberg after the failed Saudi Arabia match against The Undertaker. That match failed for multiple reasons, ring rust being a big one. Another being, both wrestlers were fan favorites. Ziggler is playing the heel well lately and the crowd would love to see Goldberg shake off the rust and hand it to Ziggler.
Seth Rollins Vs Brock Lesnar
This rivalry has gone almost as far as it could possibly go but will continue at SummerSlam. After two brutal beatings the last two Raw episodes, Seth Rollins may not have enough in the tank to get into the ring, let alone win the championship back. If he can somehow get an attack in quickly, with one or two curb stomps he may be able to sneak away with a win.
Brock Lesnar does truly live up to his nickname of the beast when he is in the ring. The problem is, he isn't in the ring very much. A lot of fans and even other wrestlers are tired of him coming in, letting Paul Heyman do his talking and then leaving. Rollins is and always was a fighting champion. So it would behoove the powers that be to somehow help Rollins become champion again.
Charlotte Flair vs Trish Stratus
In a classic match of youth vs experience, SummerSlam will host two of the best women wrestlers ever in a clash for bragging rights. While no title is on the line here, pride is more than evident in a bout of trash talking and posturing. The ageless Trish Stratus wants to show future HOFer Charlotte Flair that she would be nowhere without wrestlers like her opening the door for today's women. While Flair wants to stop Stratus' comeback before it starts. As both women are well experienced in long and great matches, this one should rank high.
Look for the Hidden Surprises
On top of the listed matches at SummerSlam, one should watch for the unexpected. Or at least, somewhat expected to clear up dangling story-lines. Such as, who has been going after Roman Reigns? He was supposed to have a match at SummerSlam as well. However with random attacks on him the past couple of weeks. His competing seems to be up in the air.
Keeping in mind the WWE being aware of dropping ratings and competition from AEW. There could be quite a few surprises this Sunday so keep your eyes open for them.
Main Photo:
Embed from Getty Images