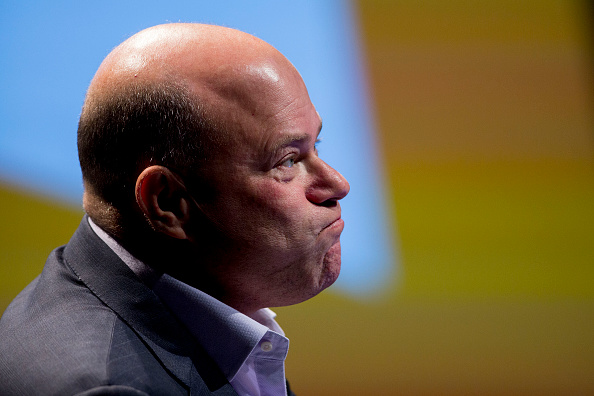 David Tepper: Five Reasons He's Good for Carolina Panthers
David Tepper will sign a deal that ultimately names him as the Carolina Panthers next owner. He will become just the second owner since the team's inception. It seems like it was just yesterday we were contemplating who the owner would be, although secretly I already knew.
The list is long, of all the things he brings to table. Here, we'll take a look at my five.
5. David Tepper the philanthropist
Tepper has spent just as much time giving money away as he has received it. He donated $3 million over the year to help with hurricane relief in addition to helping about 12,000 people affected by Hurricane Sandy, per ESPN's report.
Given the recent history of the team's front office, it would be good to see a person trying to do good in the community, at the helm.
4. Donald Trump: Not his president
Yes, it's true. He's on record saying some things about the President of the United States. Knowing that Tepper has contributed financially to Republicans before, means that him not agreeing with some of Trump's comments made towards the NFL aren't biased.
This paints a picture of things that will and will not be accepted while working with the Carolina Panthers. Besides, there are better things to focus on, like winning Super Bowls.
3. How's business?
One of the first things you consider is "what's his net worth?" His $11 billion is more than enough to ensure that he knows what he's doing with the money. Now, let's see how he handles having this team. He had five percent of the Pittsburgh Steelers, so I'm guessing no say so.
Being the owner of the Panthers is a totally different monster. I'm interested to see how he deals with handling everyone's salaries.
2. He's not who the Richardson's wanted
Every now and again, it might be in a team's interest to try something new. Too much of something may not always be a good thing. That's what Ben Navarro was to the Panthers-too much of something. It may not have even been that bad of a thing. But after going through so much with the Richardson's it might be time for something else.
Tepper is that brand new thing. A breath of fresh air to the Carolinas, if you will.
1. He might be a football geek
Not just a nerd in terms of numbers and money, but maybe even in football ones. It has been reported that Tepper is a huge fan of football. His love for the game could end up being a huge payoff for this team. Only time will tell how involved he will be with the team and hopefully, it will be enough.
Last word
Only good things can come from this new signing. The Panthers have an entirely new draft class to think about so no time to play with ownership. Selling the team was half the battle; the other comes May 22 when the owners cast the final vote. Once that is done, it'll be back to (better ownership) as usual.
Main image credit: Embed from Getty Images