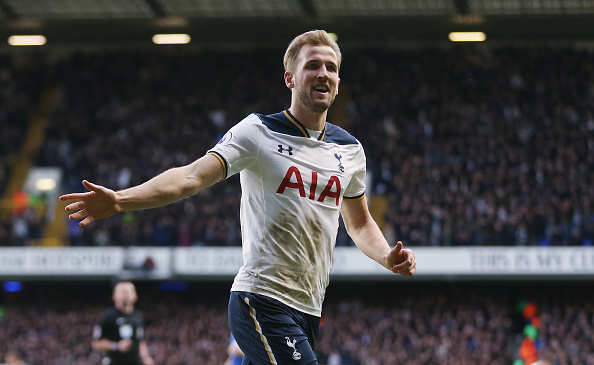 Few strikers in world football have the natural ability that Harry Kane possesses. Also, no player has burst on the scene quite like Kane has. From rather daunting loan spells at Leicester, Millwall, Norwich, & Leyton, to taking the Premier League by storm, Kane has become an established striker in one of the most competitive leagues in the world. Kane proves himself to the doubters time and time again, with back to back Golden Boots and a distinguished goal-scoring record for Spurs. Despite the countless positive accomplishments and desired attributes, Kane still gets (undeserved) criticism and ridicule from rival fans. Perhaps its jealousy or denial, but it has to be said that Kane is now miles above this criticism.
Ending the Negative Stigma Surrounding Harry Kane
What Makes Harry Kane so Different?
Harry Kane is clearly one of a kind in today's footballing market. Never involved in drama, economic disputes, or controversy, Kane gives off the feeling that he plays the game because he loves it. There is also a vibe that Kane could care less about the money. He wants to stay at Tottenham and succeed at Tottenham because it is the club he loves. Money has never been a factor in Kane's game. Being an all-around built striker, this is an attribute that many lack in todays market. Kane has pace, dribbling, defensive/offensive ability, heading, shooting on both feet, and the list goes on. He's clearly a desired striker, and one that Tottenham is lucky to have.
He's Proven Himself
Kane has proven himself on many different stages and is cementing himself in Spurs history. With 82 goals in 112 premier league appearances (not to mention 12 assists as well), he's falling under the goal scoring elite and is bound to become Spurs all-time leading scorer. He's getting a proper chance at tearing up European competition this year as well. After a dominant performance against Dortmund, and three goals against APOEL in his first two Champions League matches of the season, he's a force other clubs are scared to compete against.
He's also been stellar on the international scene, scoring 10 goals in 21 appearances since 2015. He's captained the England side, and is surely a key-part in the future of the England squad. The fact that Kane is only 24 is scary, and he is surely going to be a force to be reckoned with.
Harry Kane is going to go down as a Tottenham Hotspur and English Legend. More importantly, he will go down as a world footballing Legend. He can only continue to go up from here. It is scary to think of the player he will become when he is truly in his prime. Spurs fans have a lot to look forward to in this goal scoring machine.
Main Photo:
LONDON, ENGLAND – MARCH 05: Harry Kane of Tottenham celebrates after scoring their second goal during the Premier League match between Tottenham Hotspur and Everton at White Hart Lane on March 5, 2017 in London, England. (Photo by Tottenham Hotspur FC/Tottenham Hotspur FC via Getty Images)