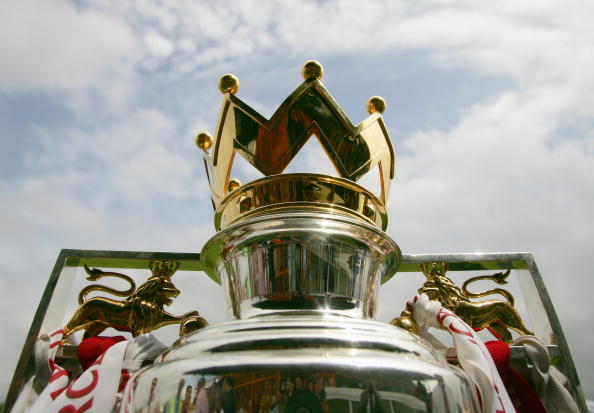 There are many impressive, and not-so-impressive, Premier League records. We have taken the liberty to give you the 10 records we feel are most outstanding, one way or another. If you haven't read the 10 Most Decisive Premier League Player Records yes, it's worth a read, too.
The 10 Most Decisive Premier League Club Records
Most decisive title win
To say the 1999-2000 Ferguson-led Manchester United won the title does little to acknowledge the manner in which they won. They finished the season 18 points ahead of second-placed Arsenal, a good side in their own right, and finished on 91 points. They'd wrapped up the league title by the end of March.
Most wins in a season
Chelsea were rampant in the mid 2000's. In each of the 2004-05 and 2005-06 seasons, they accumulated 29 wins in 38 matches.
Fewest wins in a season
One. In the 2007-08 season, Derby County could only muster a single win. While its fanbase were elated, the win was followed by a record-breaking streak of futility (see below).
Most consecutive games without a win
In 2007-08, Derby County went 32 matches without a win. They were relegated to the Championship, so if they are ever promoted again, the record could very well be extended. It's unlikely, however, that any other club will get close.
Fewest matches without a loss in a season
The storied "Invincibles" were led by the irreplaceable Dennis Bergkamp, Thierry Henry, Patrick Vieira, and Robert Pirès. The team was unbeatable in the 2003-2004 season—a measuring stick all fans use at the start of every Premier League season.
Most consecutive home wins
Between March 5, 2011, and March 21, 2012, Manchester City had an extraordinary run of 20 wins in a row at The Etihad.
Most goals in a season
Chelsea have had some very offensively-minded sides in the 2000s, but perhaps none more than the 2009-10 version. That season, the club amassed 103 goals, a record few clubs have flirted with since. Didier Drogba did his fair share in scoring 29 times that season.
Fewest goals conceded in a season
The same Chelsea side that set the record for most wins and most points in a season (95) in 2004-05, also set the mark for fewest goals conceded. That season they let in a paltry 15 goals.
Longest unbeaten run
From 7 May 2003 – 24 October 2004, Arsenal were invincible. Their run of 49 matches without defeat is one of the most impressive club records in football, and is unlikely to be beaten ever again.
Most Premier League titles
Individual and club records are one thing, but titles are something quite different—just ask any Red Devils supporter. With 13 titles in the Premier League era (1992-present), Manchester United are far and away the most successful club.
Do you feel there is a record that should be on this list, or one you would remove? Have your say in the comment section below.
Interested in writing at LWOSports.com? Send a sample list you would like published to [email protected]
Main image credit: