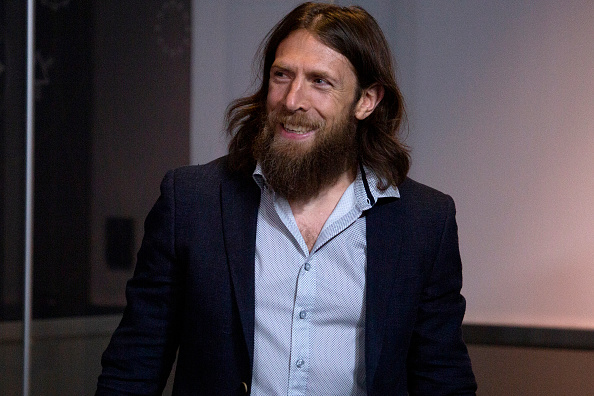 If it wasn't for CM Punk, the hottest free agent in pro wrestling would be Bryan Danielson. Bryan Danielson, known to WWE fans as Daniel Bryan, hasn't been on WWE TV in months. 
For months now, Danielson has been on the market. Fans have been wondering what his next move will be. But it seems that his next destination has been "officially" confirmed. 
Bryan Danielson to AEW "Confirmed"
CM Punk made his Dynamite debut this past Wednesday. In an interview with Tony Schiavone, Punk was getting the crowd hyped. The fans in Milwaukee then started the "yes" chants. 
Punk let them chant for a bit before saying, "that's someone else's schtick, you'll need to wait a little longer for that". The crowd proceeded to go nuts, as they should. Bryan Danielson would make a great fit in AEW.
Punk later went on Instagram and posted yet another cryptic picture on his Instagram story. He posted a picture of a very familiar handshake. It was a picture of Punk and Danielson shaking hands in Ring of Honor.
The picture was zoomed in, but fans knew what they were seeing. The two hottest free agents are Bryan Danielson and Bray Wyatt, but we now know where Danielson is heading next. 
Future Plans
So with Bryan Danielson to AEW pretty much confirmed, what is next? Depending on who you ask, they all have different answers as to what Danielson will do in AEW. The matches that could happen would be great.
The number one story that could come out of this is Bryan Danielson vs CM Punk. this story writes itself. The two go way back in Ring of Honor. And if it weren't for the departure of CM Punk from WWE, there probably would be no Daniel Bryan.
CM Punk isn't the only superstar Danielson would want to work with. Don't expect him to be in the world title picture right away. But expect him to be in a pay-per-view match with Kenny Omega. Omega is one of the best stars in wrestling today, so it makes sense for Danielson to wrestle him. 
Since Danielson is aging, he could use his superstar status to put over younger talent. stars like Darby Allin and Jungle Boy come to mind, even though Jungle Boy is a tag-team wrestler right now. 
When Danielson debuts in AEW, the safe bet is to put him in a story with CM Punk. These are two stars who should have feuded in WWE, but not in a long-term story. There is a very deep story you could tell between the two.
The impact Danielson would make
AEW has gained a large portion of its fanbase from people who tuned in and recognized former WWE stars. Not saying that is the only way they gained fans and popularity, but it did help them a lot. Chris Jericho, Jon Moxley, and Cody Rhodes all helped do that in the early days of AEW. Christian Cage and CM Punk are some more recent examples of that.
So if fans who haven't watched wrestling in a while see Bryan Danielson and CM Punk in the same ring, it will draw interest. That would be the hook. They would then be introduced to guys they have never seen like Kenny Omega and "Hangman" Adam Page. It is the main formula to the success of AEW.
Overall, AEW is just a change of pace from WWE. There is a big difference between Dean Ambrose in WWE and Jon Moxley of AEW, even the same man is playing the characters. This could be the same for Bryan Danielson and Daniel Bryan, but only time will tell.
Main Photo: