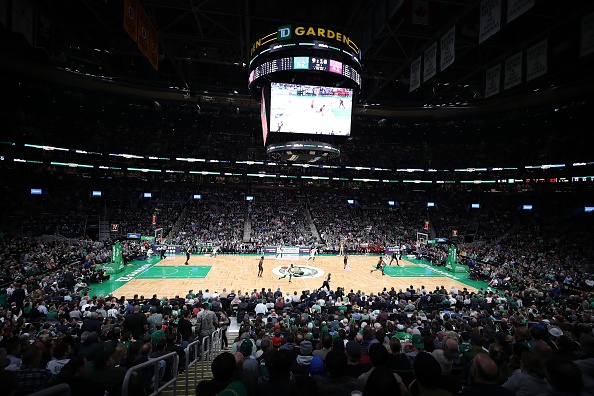 The Boston Celtics kick off the 2020-21 campaign with a preseason matchup against the Philadelphia 76ers on Tuesday night. The preseason is an opportunity for the young bunch to gel and find their rhythm before the games start to matter a little more. With a handful of new faces and a few missing ones, some trial and error is expected. That being said, here are a few key points to watch in the Celtics preseason games.
What to Watch for in the Boston Celtics' Preseason Games
How Will The Team Make Up For Kemba Walker's Absence?
Although he was able to compete in last summer's NBA bubble, Kemba Walker's knee is still not 100%. Despite having ample time to rest during the nation's lockdown period, Walker was not able to receive proper training and assistance at the team's facilities, unlike a typical offseason. Now, after receiving a stem cell injection in his knee, it is just a matter of time now for when Kemba is able to return.
Walker is expected to miss roughly the first month of the season, maybe a little less. He is a critical part of the team's attack and a major provider of offense. With Kemba out during that time, it is up to the rest of the team's core and supporting cast to pick up the slack. Budding star Jaylen Brown looks ready to emerge as a leader on this team, with an All-Star selection in his sights. The Celtics lost Gordon Hayward this offseason, and with Kemba out for the first stretch, plenty of touches are up for grabs.
Jayson Tatum will also be a focal point in the Celtics' playbook as the 22-year-old looks to add to an elite 2020 campaign. Despite Walker being a proven All-Star point guard, the Boston Celtics' future has Tatum and Brown all over it. While we know players like Tatum, Brown, and Marcus Smart will provide instant production on the floor, who can we expect to help fulfill Kemba's impact?
Depth at the Point Guard Position
The Celtics swapped out Brad Wanamaker for former All-Star Jeff Teague to serve as the team's backup point guard. This was a smart move by Danny Ainge as Teague provides some insurance at the guard position while the former Huskie rehabs. While Teague isn't exactly the All-Star caliber player he was in Atlanta, he is an instant upgrade from Wanamaker in terms of scoring and production.
The Boston Celtics also have a handful of young guards that they may wish to experiment with in the preseason. Tremont Waters, Carsen Edwards, and newly drafted Payton Pritchard out of Oregon will be battling it out for a roster spot, and the preseason is a chance to earn one. If one or even two of them can show out and impress the team enough to secure a spot, it may lead to future opportunities down the line. Bench depth is a need for this team, and if the Celtics can find it in their youth, then it will benefit them both this season and in the long run with Tatum and Brown at the helm. This leads us to our next key point.
Plenty of Burn for the Young Guys
Kemba Walker is out. Tristan Thompson is banged up and uncertain for Tuesday night. The Celtics do not have many veterans on the team aside from Walker, Thompson, and Teague. Unless one considers Smart, Tatum, and/or Brown a veteran at this point in their careers. Much of their depth is primarily first, second, or third-year players. With a few key players in the rotation out of the first few games, opportunities are there for the young guys to impress.
Second-year player Grant Williams was a key rotational player last season for the Celtics because he found his role early on. Grant could be plugged into almost any situation and provide serviceable and impactful minutes whenever asked. He will certainly be asked to take on a larger role this go around. Expect Grant to play a featured role for the Boston Celtics this preseason.
Unfortunately for teammate Robert Williams, he missed out on a large chunk of 2020 rehabbing from hip edema but looked impressive in the NBA bubble. The Timelord is a raw, athletic, and gifted player who looks primed to be a team x-factor this year if he is able to buy in.
Rookie Aaron Nesmith was considered to be one of, if not the best shooter in this year's NBA draft class. The Celtics grabbed him with the 14th pick, hoping he could provide some much needed shooting off the bench. The turnaround from draft night to opening night was as short as it has ever been. Celtics fans should be patient with guys like him and Pritchard this preseason. They are probably not even recognized by the team security yet. The preseason will be a good opportunity for those two to find a role and prove themselves with minutes up for grabs.
Passing of the Torch
Despite Kemba Walker being the veteran All-Star point guard on this team and a leader on and off the floor, this is Tatum and Brown's team. We have seen the two take on a leadership role during training camp thus far. They have been vocal, helping out the new faces, and providing some very promising highlights from scrimmages.
At just the ages of 22 and 24, respectively, Tatum and Brown know what playing for an NBA title is like. They understand the grind it is during the regular season, and the need to elevate their game in the postseason. Their playoff and big moment experience in their four and five-year careers is bigger than many players and veterans around the league. That speaks volumes when taking into account the team's timeline, their playoff success a year ago, and the fact that Tatum is still in the final year of just his rookie contract.
Tatum earned an All-NBA Third Team selection and an All-Star roster spot for the first time in his career last season, and Brown was not far behind. With a veteran presence like Gordon Hayward out of the locker room, Brown will now provide a sense of direction for this team. An All-Star selection is not out of the realm of possibility for Jaylen Brown. In fact, it is likely an expectation for him this year.
Expect Tatum and Brown to have strong starts to the preseason as the hungry duo looks to prove they can compete with the rest of the NBA's best starting on Tuesday night.
Main Image: Embed from Getty Images