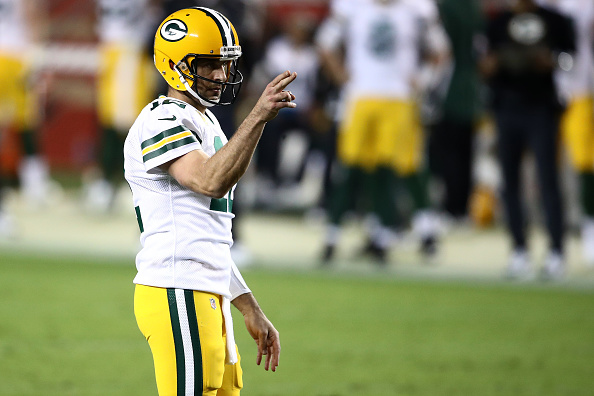 Week 9 was impressively consistent between the writers, but when everyone agreed, the writers went 3-1. Just about every game was competitive, contenders avoided massive upsets, and the Chargers lost yet another one-score game in heartbreaking fashion. Let's see who the LWOSports writers have in the NFL Week 10.
This week, the New York Jets, Kansas City Chiefs, Dallas Cowboys, and Atlanta Falcons are enjoying their bye week.
Standings
Luca: 67-34 (11-3 last week)
Filip: 65-36 (10-4)
Will: 64-37 (10-4)
Drew: 63-38 (9-5)
Jordan: 63-38 (10-4)
Shane L.: 63-38 (10-4)
Derek: 63-38 (9-5)
Nick: 61-40 (9-5)
Shane C.: 59-42 (10-4)
Danny: 58-43 (8-6)
Shiree: 51-50 (10-4)
Chris: 46-24 (9-5)
NFL Week 10 LWOSports Staff Picks
Will: In this NFL Week 10 Thursday Night game, we have a critical AFC South matchup between the Indianapolis Colts and the Tennessee Titans. We need to be thankful for this primetime game because we don't always get very good games on Thursday nights. With the second stint of this two-game divisional series coming in just two weeks, both teams will be in the fight for first place come Thursday night.
For the Colts, they come into this rivalry game at 5-3 and trying to bounce back after they dropped last week's game against the Ravens. On the defensive side of the ball, they've done all you can ask. Led by linebacker
Darius Leonard
, Indy ranks first in the NFL for total defensive stats. Currently allowing an average of 20.0 points per game, this defense is the backbone of this team. Simply put, this is a championship-level defense.
As for the offense, well, they're not horrible. The front office brought in veteran quarterback
Philip Rivers
this year to try and provide a spark for a team that's in win-now mode. Now, would that have been my first choice? No, but Rivers has held his own working in a new system this late in his career. He still throws a decent amount of interceptions, sure, but he has been a solid game manager for this team with the potential to earn a playoff spot and make some noise. If they were able to develop the right young quarterback, you might be seeing the Colts being a real threat in the AFC sometime soon.
As for the division-leading Titans, there are still some doubters out there. Many are questioning whether or not this team has the capability to make back-to-back AFC Championship games. Coming into this game at 6-2, they'll have a chance to prove their worth Thursday night. Although Tennessee does only have two losses so far, one of them was to the 2-5-1 Cincinnati Bengals. Not a good look. They rebounded last week with a 24-17 victory over the Chicago Bears to gain some respect they want across the league.
With Indy having such a strong defense, I don't believe we will see
Derrick Henry
have the type of game we are accustomed to. He had a tough day against the Bears (for his standards), and I think it will remain the same this week. However, I still believe the Titans pull this one out, but relatively low scoring. I am taking Tennessee to win 23-16 and will maintain control of the division.
| | | | | | | | | | | | |
| --- | --- | --- | --- | --- | --- | --- | --- | --- | --- | --- | --- |
| Drew | Jordan | Filip | Shiree | Shane L. | Shane C. | Nick | Will | Derek | Danny | Luca | Chris |
| IND | IND | TEN | TEN | TEN | IND | TEN | TEN | IND | TEN | TEN | IND |
Drew: Halfway through the season, there are two things that Cincinnati fans are sure of: Joe Burrow is the truth and he needs help.
Despite owning a 2-5-1 record, the Bengals have been competitive in every game except for one. That is thanks to Burrow. Despite a lack of offensive line or legitimate running game, Burrow has completed 66.7% of his passes for 2272 yards and 11 touchdowns. Tee Higgins and Tyler Boyd have been extremely reliable receivers.
After dealing Carlos Dunlap to Seattle, Cincinnati claimed former Falcon Takkarist McKinley. The Bengals' pass rush has been legitimately pitiful and will likely continue to struggle against yet another stout Pittsburgh offensive line. Only Carl Lawson has been notable. Logan Wilson is continuing to shine as a rookie and Jessie Bates is looking like a top-three safety in the league.
Unfortunately for that defense, they are up against the fifth-best scoring team in the NFL. Ben Roethlisberger a dinged up in Pittsburgh's narrow win against a terrible Cowboys team and ended up on the COVID list. It will be interesting to see if he is cleared in time to play on Sunday. If he can't play, look for running back James Conner to be the offense. The Bengals' rush defense is significantly worse than its pass defense. Rookie Chase Claypool has grown into a formidable complement to JuJu Smith-Schuster and will likely give the Bengals headaches.
Is there a weakness to this team? If so, it's not the defense. T.J. Watt and Minkah Fitzpatrick are among the best at their positions. The defensive line as a whole has continued to terrorize.
Under Mike Tomlin, the Steelers are 22-4 against rookie quarterbacks. Even though Burrow is looking like a stud, I do expect the Steelers to make that mark 23-4. If the Bengals are to lose this, it will likely be due to the poor offensive line and defense, not Burrow.
| | | | | | | | | | | | |
| --- | --- | --- | --- | --- | --- | --- | --- | --- | --- | --- | --- |
| Drew | Jordan | Filip | Shiree | Shane L. | Shane C. | Nick | Will | Derek | Danny | Luca | Chris |
| PIT | PIT | PIT | PIT | PIT | PIT | PIT | PIT | PIT | PIT | PIT | PIT |
Luca: This week, I am taking the Cleveland Browns over the Houston Texans.
The Browns are coming off a bye week and the Texans are coming off of a victory against the Jacksonville Jaguars.
The Browns' offense is led by
Baker Mayfield
,
Nick Chubb
, and
Jarvis Landry
. Their offense ranks 24th in the league. Their rushing attack, led by Chubb and
Kareem Hunt
, ranks fifth in the NFL. They average 150 rushing yards per game. The Browns' passing attack ranks a mere 29th in the NFL. Mayfield has had an up and down 2020 season. The Texans' defense ranks 30th. Expect the Texans to struggle.
The Texans' offense is led by
Deshaun Watson
,
David Johnson
,
Will Fuller
, and
Brandin Cooks
. Their offense ranks 16th offense in the league. The rushing attack led by
David Johnson
and
Duke Johnson
, ranks 31st, recording 87.6 rush yards per game. The passing offense ranks 6th, recording 280.8 yards per game. The Browns' defense ranks 20th.
I think the Browns will make the Texans beat them through the air this week.
| | | | | | | | | | | | |
| --- | --- | --- | --- | --- | --- | --- | --- | --- | --- | --- | --- |
| Drew | Jordan | Filip | Shiree | Shane L. | Shane C. | Nick | Will | Derek | Danny | Luca | Chris |
| CLE | CLE | CLE | CLE | CLE | HOU | CLE | CLE | CLE | HOU | CLE | CLE |
Derek: The Detroit Lions are home against the Washington Football Team in Week 10. The Lions have been dealing with several injuries and COVID-19 concerns lately and have many question marks on offense as a result. Quarterback Matthew Stafford has been struggling to keep chemistry with his offense as many of his receivers have been dealing with injuries. Star receiver Kenny Golladay is questionable this week and would be a major blow to the Lions' offense. Rookie running back D'Andre Swift has been great for the Lions in recent weeks and has helped elevate their offense.
Washington has been strong on defense this season but hasn't pieced it together on offense. An injury to quarterback Kyle Allen has Alex Smith returning to the starting quarterback job full-time following his own injury in 2018. The Washington defense should be able to handle a Lions offense that is missing their top receiver.
Even if Golladay does play, he won't be at 100 percent and it should affect the game enough to see Washington take the win in Week 10.
| | | | | | | | | | | | |
| --- | --- | --- | --- | --- | --- | --- | --- | --- | --- | --- | --- |
| Drew | Jordan | Filip | Shiree | Shane L. | Shane C. | Nick | Will | Derek | Danny | Luca | Chris |
| DET | DET | WAS | DET | DET | WAS | DET | DET | WAS | DET | WAS | DET |
Chris: A rare matchup between two teams at opposite ends of their respective conferences, the 1-7 Jacksonville Jaguars travel to Lambeau Field to battle the Packers on Sunday. Losers of their last seven games after a shocking Week 1 upset over their divisional rival Indianapolis Colts, the 2020 season has been anything but easy for Doug Marrone and company.
Electing to bench starting quarterback Gardner Minshew in favor of rookie quarterback Jake Luton in their Week 9 loss to the Houston Texans, the team appears to be on their way to another high selection in next year's NFL Draft.
Able to get back in the victory column last Thursday Night after an upset loss at the hands of the Minnesota Vikings, Matt Lafleur's team currently holds a 1.5 game lead over the second-place Chicago Bears for the top spot in the NFC North. Remaining in a three-way tie for the number one seed in the playoffs with the New Orleans Saints and the Seattle Seahawks, expect them to be all business on Sunday on their home turf.  
With the weather expected to reach a game-high 40 degrees Fahrenheit with rain all game long in Green Bay, look for the Packers to hold a distinct advantage over the visiting Jaguars. 0-10 during their last ten games in temperatures under 55 degrees, the team will be without veteran kicker Josh Lambo after he was placed on the injured reserve list with a hip injury. Looking to be short-handed on offense and special teams in this one, rookie Jaguars wide receiver Laviska Shenault Jr has been questionable all week with a nagging hamstring injury.
Struggling to develop a consistent downfield passing game all year long, one bright spot for Jacksonville has been the play of undrafted rookie running back James Robinson. Currently ranked sixth in the league in rushing yards with 580 through nine weeks, he has also chipped in 27 receptions for 225 yards and two scores. The leader of the Jaguars offense, look for the team to feed Robinson early and often in this one in an effort to play keep away from Aaron Rodgers and the high-powered Packers offense. 
Able to rebound after a rare home loss to their arch-rival Minnesota Vikings in Week 9, the Packers will look to keep pace with a victory on Sunday. Expected to be at full strength at running back with starter Aaron Jones off the injury list after dealing with a calf injury over the past few weeks and with backup Jamaal Williams off the Covid-19 list, Rodgers should have all of his weapons at his disposal in this one. Fresh off a 10-173-1 performance in their victory on Thursday Night Football, expect the team to continue to ride the hot hand of star receiver Davante Adams.
Struggling against the pass all season long, Todd Wash's group has allowed opposing quarterbacks to pass for over 280 yards per game on their way to a 28th overall ranking. Solid but not spectacular at the midway point of the season, Mike Pettine's group heads into this one 11th in yards per game with 345 yards given up per contest while allowing just over 25 points per game. Adept at getting to the quarterback with star pass rusher Za' Darius Smith tied for fourth in the league in sacks with seven quarterback takedowns, Green Bay's front should be in for a big day against an undermanned Jacksonville offensive line.
With a road date looming against the AFC South-leading Indianapolis Colts in Week 11, this game has all the makings of a trap game with the struggling Jaguars becoming overlooked by Aaron Rodgers and company. However, expect the Packers to come out all business and quickly establish a lead in the opening half of football in a matchup that will likely not be close. 
Final Score: Jacksonville 14 Green Bay 31
| | | | | | | | | | | | |
| --- | --- | --- | --- | --- | --- | --- | --- | --- | --- | --- | --- |
| Drew | Jordan | Filip | Shiree | Shane L. | Shane C. | Nick | Will | Derek | Danny | Luca | Chris |
| GB | GB | GB | GB | GB | GB | GB | GB | GB | GB | GB | GB |
Danny: The last time these teams met, the Eagles pulled it out with a clutch 4th quarter from Carson Wentz. The Giants play extremely hard, and most of their games are tight. The Eagles are coming off a bye, and are getting healthier. This one could come down to the wire, and it really depends on which quarterback turns the ball over the least to determine the winner. The fan in me wants to pick the Eagles but I think the Giants pull out a close one.
Eagles 24
Giants 27
| | | | | | | | | | | | |
| --- | --- | --- | --- | --- | --- | --- | --- | --- | --- | --- | --- |
| Drew | Jordan | Filip | Shiree | Shane L. | Shane C. | Nick | Will | Derek | Danny | Luca | Chris |
| PHI | PHI | PHI | PHI | PHI | PHI | PHI | NYG | PHI | NYG | PHI | PHI |
Shiree: The Panthers suffered a heartbreaking loss last week when they traveled to Arrowhead Stadium to take on the nearly perfect Kansas City Chiefs. It doesn't look too good for them this week as they get ready to face a Tampa Bay team that suffered an embarrassing loss of their own to the New Orleans Saints last Sunday night.
In order for the Panthers to get the win this week (and it's my birthday), they are going to have to bring the pressure like never before. Tom Brady is a dynamic quarterback even at 43, but when teams put pressure on him, he tends to fold into himself. During their three losses, each team sacked him three times and intercepted his pass at least once. The Panthers need to do, at minimum, that amount if they want to pull off a win.
On the other side, the offensive line needs to make sure they are protecting Teddy Bridgewater. They've done a solid job so far, but Tampa Bay will be out for blood so they'll have to double down. Each of the Panthers' last four losses have been decided by one touchdown or less. It will be interesting to see if they can finally get over the hump.
Very rarely has Brady lost back-to-back games in his career. It can be done but considering the magnitude of last week's game and how excruciatingly painful a loss it was to their team, I fully expect him to come out and take advantage of the Panthers' young defense. There are five people questionable for the Week 10 matchup including rookie standout Jeremy Chinn. With the Panthers defense pretty banged up, Brady could have a field day.
Bridgewater has exceeded expectations for some this season, although some miscues have cost the Panthers games at times. Being cautiously optimistic about the Panthers is what a true fan should always do. Even in that regard, however, Brady proves to be too much for them in the end and Carolina will fall to 3-7.
| | | | | | | | | | | | |
| --- | --- | --- | --- | --- | --- | --- | --- | --- | --- | --- | --- |
| Drew | Jordan | Filip | Shiree | Shane L. | Shane C. | Nick | Will | Derek | Danny | Luca | Chris |
| TB | TB | TB | TB | TB | TB | TB | TB | TB | TB | CAR | TB |
Filip: The Raiders and Broncos clash in a classic AFC West Matchup with the fortunes of both of these teams going in different directions. The Broncos were expected to be in the playoff mix, but they enter the game with a 3-5 record due to multiple key injuries. On the other side, you have the Raiders who were not expected to be in the playoff mix but are currently right in the thick of it with a 5-3 record with wins coming against big-time opponents like the Saints, Browns, and Chiefs.
The Raiders have just played phenomenally this season. Their offense has really carried them throughout this season. Derek Carr is having a great year with 16 touchdowns and 2,002 passing yards, while Josh Jacobs is playing like himself, and Darren Waller again is playing like a top-three tight end. Their offense is great, but as it has for many years, the defense really costs them at moments. 
The Raiders defense gives up the tenth-most total yards per game in the league and ninth-most points per game in the league. This was evident in last week's game where they couldn't stop anybody. They gave up 326 passing yards to Justin Herbert, while the chargers running back Kalen Ballage averaged 4.6 yards per carry. For right now in the regular season, the Raiders can get away with this poor playing on defense because their offense can put up points. When it comes to the playoffs, they will not get deep with their current play.
Lastly, we have the rather young Broncos. The Broncos were playoff sleepers, but injuries to Courtland Sutton and Von Miller have made that dream not turn into a reality. The Broncos have three wins on the season, but they have all come against teams with a combined 5-20 record. So what's gone wrong for the Broncos besides the injuries? Well, for one, their offense just isn't producing as they have the seventh least total yards per game. In their last two games, they scored 21 points in both of the fourth quarters out of a total of 58. It's hard to win games in the fourth quarter, and it's hard to win with a young quarterback in Drew Lock who makes mistakes and only shows up late in games.
The biggest strength for the Broncos is their defense. For the most part, they have played well throughout the season. But, as of recently, they haven't. They gave up 64 combined points in the last two games including giving up a total of over 550 passing yards. I have faith though in the Broncos that they will play harder, especially in this big divisional game.
As mentioned above, the Broncos are lethargic in the first half and that will not work for them. The Raiders are an explosive offense that will put up lots of points. With the Broncos' inability to score in the first half, look for them to go down by two possessions early. Drew Lock will probably score enough points in the second half to make this game close because the Raiders pass defense is not good whatsoever. In the end, the Raiders will win, as they are a disciplined team under Jon Gruden that will not let a win get away. Especially one that is important to their playoff hunt.
Prediction: Raiders Win 31-27
| | | | | | | | | | | | |
| --- | --- | --- | --- | --- | --- | --- | --- | --- | --- | --- | --- |
| Drew | Jordan | Filip | Shiree | Shane L. | Shane C. | Nick | Will | Derek | Danny | Luca | Chris |
| LVR | DEN | LVR | LVR | LVR | LVR | LVR | LVR | LVR | LVR | LVR | LVR |
Shane C.: Battle of two of the top quarterbacks of the 2020 draft. Justin Herbert has taken the league by storm. Not because it wasn't expected, it's just that it's already happened, and he looks to be a perennial star in the league. For all of the hope that Herbert has brought to the Chargers faithful, they continue to find their way into the loss column. Herbert has quickly established a rapport with star wideout Keenan Allen.
Since Week 4, the Chargers have averaged just over 30 points per game. Herbert is completing passes at a 63 percent rate and has thrown 17 touchdowns against five interceptions. While he is still prone to making a mistake, he clearly has the Chargers pointed in the right direction. A little help from the defense and they could be in the Wild Card conversation. However, it should be noted that the Chargers defense has been riddled with injuries all year long whether in the secondary or front seven or both. 
How the times have changed. Tanking for Tua Tagovailoa has seemed to work in Miami's favor. The defense, once the sieve of the NFL, is now ranked fifth overall in the NFL. Additionally, head coach Brian Flores made the surprise decision to bench fan-favorite Ryan Fitzpatrick after dismantling the New York Jets in Week 6. Heading into the Week 7 bye, the Dolphins were a respectable three and three. So the switch came as a bit of a surprise as the 'Phins were going to face Aaron Donald and the Los Angeles Rams.
Tagovailoa acquitted himself quite nicely as he managed a clean game and the Dolphins defense stymied Jared Goff and the Rams. He then went into a western shootout against the Arizona Cardinals and Kyler Murray. Tagovailoa again came out on top completing an efficient 20 of 28 passes for two touchdowns. 
Week 10 expectations are high for both young quarterbacks. Herbert is averaging over 300 yards passing per game and will have to continue to air it out. The Chargers rushing offense seems to be a hot hand approach as former Dolphin Kalen Ballage paced the Chargers in Week 9 against the Las Vegas Raiders. I wouldn't count on a revenge game from Ballage as the Miami defense is much tougher than the Raiders. The Chargers will have to get healthy in hurry. I expect a shoot out among the young guns and for Tagovailoa's consistency to be the difference. 
Over/Under: 48.5 The Dolphins are a two and a half point home favorite. I like the over and the Dolphins to cover.
Dolphins over the Chargers 28-24
| | | | | | | | | | | | |
| --- | --- | --- | --- | --- | --- | --- | --- | --- | --- | --- | --- |
| Drew | Jordan | Filip | Shiree | Shane L. | Shane C. | Nick | Will | Derek | Danny | Luca | Chris |
| MIA | LAC | MIA | MIA | MIA | MIA | MIA | MIA | LAC | MIA | MIA | MIA |
Nick: The Buffalo Bills and Arizona Cardinals will be a matchup between two of the premiere young teams in the NFL. The Bills are coming off of a statement victory over the Seattle Seahawks that shows the Bills are contenders in 2020. The defense of Buffalo forced four turnovers by Seattle. And while Russell Wilson played one of his worst games, Josh Allen played a masterful one. Allen went 31 of 38 passes, for 415 yards, three scores, and no turnovers. The Bills passing offense is clicking on every cylinder heading into this week and should scare opposing teams.
The Cardinals, meanwhile, are coming off of a loss to the Miami Dolphins. It's been a good season in Arizona, and the future of this team is in really good hands, just like the Bills.
Kyler Murray
has been marvelous since week one and is playing like a top-five quarterback in the NFL. He has eight rushing scores along with 543 rushing yards already. Having
DeAndre Hopkins
as his number one wide receiver has been a godsend. Hopkins has transformed the team and raised its ceiling exponentially. The defense is young and improving, but can hold their own. In fact, they're the eighth-best scoring defense compared to the Bills who sit 19th.
Budda Baker
and
Patrick Peterson
are the stars who will have to shut down
Stefon Diggs
and company,
This should be a close game all the way through. It'll be the must-see game of the 1 o'clock ET games. In close games like this, one takeaway can make a world of difference. And my gut tells me the Bills defense is more likely to force that turnover than the Cardinals.
| | | | | | | | | | | | |
| --- | --- | --- | --- | --- | --- | --- | --- | --- | --- | --- | --- |
| Drew | Jordan | Filip | Shiree | Shane L. | Shane C. | Nick | Will | Derek | Danny | Luca | Chris |
| BUF | ARI | ARI | BUF | ARI | BUF | BUF | ARI | BUF | ARI | BUF | BUF |
Jordan: Is this the game of the week? If not, it's certainly in the running. The 6-2 Seahawks take on the 5-3 Rams in what should be a very high scoring divisional matchup. This game really is a must-win for both teams. For the Hawks, they need to get back on track rather quickly after dropping two out of the last three. Seattle's defense is an absolute embarrassment and for a Super Bowl contending team, it's not something that bodes well for them in the playoffs. Russell Wilson has looked a bit shaky in these past weeks, but with little help on the other side of the ball, the Hawks are relying on an elite offensive performance every night. That simply won't happen.
On the other hand, the Rams are coming off of a much-needed bye week after an abysmal loss against the Miami Dolphins. Jared Goff turned the ball over four times and was quite possibly the sole reason they lost that game. Now I'm a big believer in Goff and I think he'll have a bounce-back game this week, but this has become a bit of a trend with Goff. These implosion games against mediocre teams don't bode well for the Rams playoff chances especially in the division they currently reside in.
This will be on the top of my list for games to watch this week. For the Seahawks, it's an opportunity to get back on track and push for that division win. For the Rams, this is a massive game to prove they are in it for the long run, and most importantly it's a game in which Jared Goff needs to come back strong. The Rams defense has been stout pretty much all year and if you mix that with the poor defense on Seattle's end, I think we have a future upset brewing. Goff will need to put up some points, but I'm taking the Rams this week in a high-scoring shootout.
| | | | | | | | | | | | |
| --- | --- | --- | --- | --- | --- | --- | --- | --- | --- | --- | --- |
| Drew | Jordan | Filip | Shiree | Shane L. | Shane C. | Nick | Will | Derek | Danny | Luca | Chris |
| SEA | LAR | SEA | SEA | SEA | SEA | LAR | LAR | SEA | SEA | LAR | SEA |
Drew: Before the season, this matchup would've been circled as a potential NFC Championship preview. Now? Perhaps not, but anything can happen.
The 49ers continue to be ravaged by injuries. Jeff Wilson is currently questionable, so Jerick McKinnon will likely have to continue being the bell cow. But he was shut down last week as the 49ers were smacked around by Green Bay in what seemed like a revenge game. Jimmy Garoppolo has been on and on the field and has played about as well as his replacement Nick Mullens.
The strength of the team (if you overlook Green Bay carving them up) is the defense. Fred Warner continued to play at a high-level last week, tallying 13 tackles (led team) and a tackle for loss. Realistically, he has been the only bright spot on this side of the ball. They will need to step it up or else they will be experiencing some serious Deja Vu.
Michael Thomas is back. Drew Brees was automatic last week. All in all, the Saints royally smacked Tom Brady and the Buccaneers and further solidified their position as the best in the division. Pair them with Alvin Kamara, New Orleans cruised to a 38-3 win, amassed 420 yards, and increased their points per game to 30.2. If they can continue to click, the Saints will represent the NFC in Super Bowl LV.
The defense is not what it once was, but it is still stout. Holding Brady and company to a field goal is still impressive. Malcolm Jenkins looks like Father Time hasn't quite caught up to him and is still a legit safety in the league. Marshon Lattimore has been able to step up and cover the best. This season, Lattimore matched up against Mike Evans for 81% of his routes in Week 1 and 50% in Week 9. Those resulted in a total of four targets, zero receptions.
New Orleans should roll in this NFL Week 10 matchup.
| | | | | | | | | | | | |
| --- | --- | --- | --- | --- | --- | --- | --- | --- | --- | --- | --- |
| Drew | Jordan | Filip | Shiree | Shane L. | Shane C. | Nick | Will | Derek | Danny | Luca | Chris |
| NO | NO | NO | NO | NO | NO | NO | NO | NO | NO | NO | NO |
Jordan: In what may have been proclaimed as the game of the year just a month ago, now looks to be another "prove it" game for both of these teams.
The Ravens are in a great position in terms of their position in the conference, but there is a lot of questions surrounding what was once a prolific and explosive offense. The script has now flipped and Lamar Jackson has now started to rely pretty heavily on his defense to keep him in games. There has always been a lot of unknown and doubt surrounding Lamar Jackson and his passing ability, but this year it really has become evident.
The Patriots pulled off a must-win last week in New York, but there is still very little confidence with this team moving forward. Cam Newton looked fantastic Monday night, but the defense has looked downright atrocious over these past few weeks. Aside from the pick in the fourth quarter, Joe Flacco looked like his 2010 self and that was really because of how bad New England's defense was playing. It's a revolving door for the Pats with who decides to step up on any given week. Some weeks Newton shines and others he flops. Some weeks the defense looks like the defense of last season and other times they look like they really do miss some of the key pieces from that 2019 team. They currently sit at 3-5 looking to crawl their way back into the playoff picture and boy would this be the team to play to turn your season around.
There really is a lot riding on this game for each side. However, the Patriots really need to string some wins together to get back into contention. Looking past this game, they do have a realistic chance to push 10 wins this season. However, they need to start the run this week and I just can't see them scoring much against this elite Ravens defense. Combine that with their total lack of defensive capabilities in recent weeks and New England is really gonna have to push to keep this game even remotely close. I'll take the Ravens in this one.
| | | | | | | | | | | | |
| --- | --- | --- | --- | --- | --- | --- | --- | --- | --- | --- | --- |
| Drew | Jordan | Filip | Shiree | Shane L. | Shane C. | Nick | Will | Derek | Danny | Luca | Chris |
| BAL | BAL | BAL | BAL | BAL | BAL | BAL | BAL | BAL | BAL | BAL | BAL |
Shane L: The last game of week ten includes a big NFC North showdown on Monday Night Football between the 3-5 Minnesota Vikings and the 5-4 Chicago Bears. Both of these teams have been going in opposite directions as the Vikings have won two in a row while the Bears have lost three in a row.
Minnesota has shown signs of what we thought they would be the past couple of weeks. Dalvin Cook is showing up at the right time as he rushed for 163 yards and three touchdowns with 63 receiving yards and a touchdown against the Green Bay Packers two weeks ago. Cook also dominated last week as he rushed for 206 yards and two touchdowns against the Detroit Lions. Kirk Cousins threw for three touchdowns last week but didn't have to do much. Over the past two weeks, he's only completed 24 passes but won both. Even with injuries at defense, they've stepped up in a big away in these wins.
On the other hand, Chicago has shown us nothing positive over this three-game losing streak. Even in their wins, the Bears have cut it too close for their liking. The offense has looked horrendous as of late, making the defense put in more work than usual. Quarterback Nick Foles has gotten scrutiny over his level of play. There were even talks of Mitchell Trubisky taking back the starting job before he got injured. The Bears started 5-1 and things were looking up but maybe the reality of this team has set in.
The Bears vs Vikings always have high hopes going into it. Both teams are desperate for a win as both aren't even close to out of the race. This is going to be a physical game between two teams who hate each other. The Bears offense is not good but we have no idea what to expect from the Vikings defense week in and week out. This has a one-score game written all over it.
| | | | | | | | | | | | |
| --- | --- | --- | --- | --- | --- | --- | --- | --- | --- | --- | --- |
| Drew | Jordan | Filip | Shiree | Shane L. | Shane C. | Nick | Will | Derek | Danny | Luca | Chris |
| MIN | MIN | CHI | CHI | MIN | MIN | CHI | CHI | MIN | CHI | CHI | MIN |
Main Photo:
Embed from Getty Images