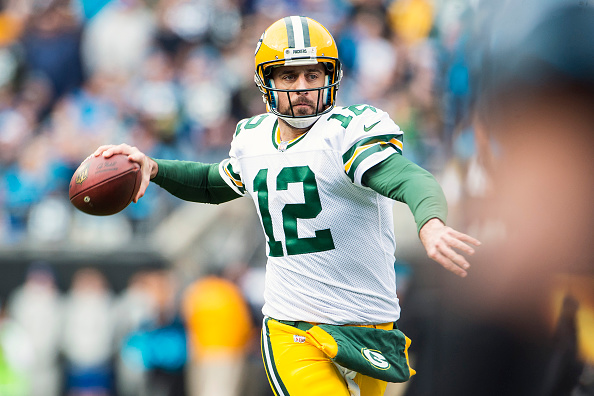 In June, David Carr made headlines, which was once more than he ever did as a starting quarterback. The NFL analyst wrote an article explaining his own personal top ten quarterbacks. The list received a lot of criticism, mostly because David listed his brother, Derek Carr, at number four and left off Ben Roethlisberger and Carson Wentz. Personally, I find it hard to take the list seriously when it comes from David Carr. Just look up his quarterback stats and you will understand why the criticism is justified. Here is the second part of my top 10 NFL quarterbacks list.
Top NFL Quarterbacks (5-1)
5. Carson Wentz
David Carr chose to leave Carson Wentz off his list because Wentz will be coming off of an ACL injury. I think this is ridiculous. Barring an ACL tear, Wentz had a legitimate chance at being named the MVP of the league. In 13 games started, Wentz went 11-2 and threw 33 touchdowns and just 7 interceptions. He also had a 101.9 rating! Not to mention, Wentz was a weekly highlight reel. Wentz has an amazing work ethic and I wouldn't be shocked to see him come back even better next season.
Carson Wentz has the added benefit of a Super Bowl MVP as a backup which means he won't have to rush back onto the field and we may not see him till weeks three or four. When he does make his return to the gridiron, I wouldn't be surprised to see him back to MVP form.
4. Russell Wilson
The Seattle Seahawks aren't going to be any better on the offensive line this season so it will be up to Russel Wilson to make plays with his feet again this season. Russel Wilson at four is only based on his history in the league. However, this year will be the greatest test of his career. The Seahawks are on a real downturn and some are projecting them to be last in their division. With the Legion of Boom gone, the offence needs to be able to put up more than 20 points a game and it will be interesting to see if Russel Wilson can lead the way. For now, Russel Wilson sits at number four on this list but it's make or break this season.
3. Drew Brees
Drew Brees and the New Orleans Saints were one miracle pass away from the NFC Championship. Their young D is only getting better and their offence is loaded. It's hard to see Drew Brees not having another great season. The best part about Brees is his character. He is a great player with an even better personality and he handles the responsibility like a professional. Brees is 39 years old and is probably on the last leg of his career and nothing would make me happier than seeing him get another ring before he is done. Look for Brees to push hard for one this season.
2. Tom Brady
Yes, that's right. Tom Brady is second on my list. Tom Brady is the GOAT and that isn't debatable. With that being said, father time is undefeated and the Patriots finally look destructible with all the interpersonal issues. The Super Bowl victory against the Falcons was the Patriots peak and now they're on their downfall, beginning with the loss in the Super Bowl. The combination of a Julian Edelman suspension, Gronkowski trade rumours, and the unbeatable ageing process add up to the perfect storm that will be the downfall of the Patriots dynasty and the end of Tom Brady's illustrious career. But for now, he is still number two in the league. Although, the clock is ticking..
1. Aaron Rodgers
The smartest thing David Carr wrote was that Aaron Rodgers proved his worth by not playing. I completely agree. The Green Bay Packers were 3-6 without Rodgers and it really showed how bad the offense is without Rodgers. Rodgers is easily the best NFL quarterback and his weekly highlights were missed. I expect him to come back stronger than ever and I predict that the Packers will take back the NFC North again solely because of Aaron Rodgers.
Main Photo: