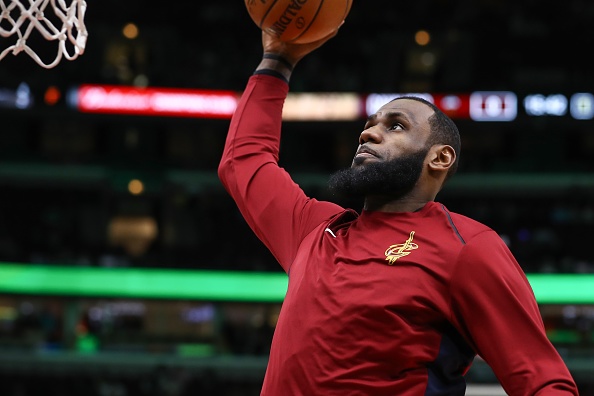 LeBron James and the Cleveland Cavaliers must show no Love to the Boston Celtics as they are without Kevin Love for tonight's crucial Game 7.
LeBron James at home has been dominant, while on the road he has had his challenges. During this series, the home team has won every game. Hence, the Cavaliers have a Hill to climb. It is none other than George Hill who can help them with that challenge. Other than LeBron James, Kevin Love has been the only Cavaliers player to contribute points and rebounds consistently throughout the playoffs. After them it has been a toss-up of who steps up for the team, sometimes its Jeff Green other times it has bee Kyle Korver or George Hill.
George Hill Must Step Up to Support LeBron James
There has not been a game in this series where James has received consistent support from the rest of the Cavaliers rotation. As a result, Cleveland has had a difficult winning on the road in the Eastern Conference Finals in Boston. Most of the games they have lost by at least double-digits. As good as LeBron James is, he cannot will his team to victory on the road without support. The rest of the Cavs must contribute, playing defense, and hustling for loose balls.
George Hill needs to be the x-factor if the Cleveland Cavaliers are going to defeat the Boston Celtics at home and advance to the 2018 NBA Finals. In Game 6 Hill scored twenty points. If he can drive to the basket and pass the ball to a teammate on the wing, he will earn multiple assists. He will need to trust his teammates to make their baskets. When he is aggressive it spaces the floor and opens up the court for others to make plays.
Let us not forget about Tristan Thompson being a rebound machine. Second chance points are a must in a "must win" game. With Love out of the lineup, his contributions on the glass become even more important.
LeBron James will do his thing.  The Cavaliers and the Celtics know what to expect from the best player in the league. However, if the Cavaliers want to make a fourth straight NBA Finals, they will need to support their star.