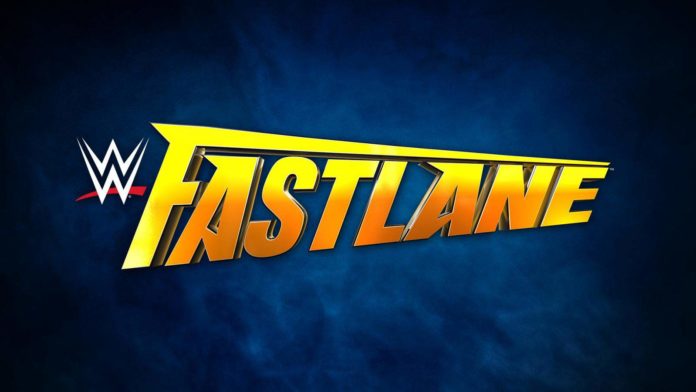 This Sunday, March 11th, WWE Fastlane is the latest pay per view event on the road to WrestleMania. This show features the WWE superstars from the Smackdown roster. Let's breakdown the matches that are scheduled this week.
Preview: WWE Fastlane
This match is not for a title as the women's division doesn't have a tag team title, but it does have implications and posturing towards who will get future title shots. Most alliances such as these don't last very long and sometimes not even for the entire match when everything is on the line. Odds are though if any team turns on each other it would be the egos of Natalya and Carmella thinking they are too good to help the other. The women have been performing greater and greater matches so this should be another good match.
This title match pits champion Flair against relative new-comer Riott. This rivalry has been brewing for weeks. Usually, Riott has the backup of her squad members to keep ahead of Flair. If the match goes as planned and she has to go it alone, will she be able to have the same impact? Flair not only comes from one of the greatest legend's gene pool. She is also one of the strongest, most dominant females in the WWE currently. WWE Fastlane will be exactly that for the winner of this match as there will be a long line of those waiting to take the winner on.
This is another classic match of brute force against quick skill and flexibility. Rusev needs a big win to make him relevant in the storylines. Beating the fan favorite would be a great start, but it won't be easy. Nakamura has beaten most opponents he has come up against no matter their size or skill level. This is largely due to his unique style and tenacity and ability to keep going in a brutal match. As the Royal Rumble winner, it would be tough for him to take a loss before Wrestlemania. Meanwhile, the Rusev and Aidan English tandemn are quickly becoming fan favourites, with "Rusev Day" getting huge crowd reactions across the WWE Universe. However, Rusev does not yet have a match for Wrestlemania and needs to find one soon.
In this title match, "The Viper" Randy Orton looks to add to his already impressive resume by beating Roode and taking his title. In true serpentine style, Randy made his presence known and his intentions clear via a sneak attack RKO. While the title shot was supposed to happen long before now, a series of interruptions and management decisions finally made the match for Fastlane. The glorious one will have his hands full with the crafty Viper. Once he sets his snake eyes on a prize, he rarely leaves without it for too long. Though the X-factor in this match is going to be whom if anyone is going to interfere in this match. There are many who have an interest in the outcome.
The Usos vs The New Day (Tag Team Championship)
The Usos were once a lot like the New Day, minus the unicorn horns, trombone and pancakes. They were the happy bouncy team, now they are trying to pose themselves as tough and street-smart. However, their wrestling style is the same. The New Day keeps changing, adding new, and strange things to their persona and remaining a fan favourite and a hard team to scout. It is hard to predict whether the in-ring skill or outside ring antics will be the biggest factor in this match. The Usos have been known to slip in and out of the ring. Replacing the tired competitor with a fresh one much to the confusion of the refs. So a quick eye will be needed in this match as well as skill.
Six-Pack Challenge Match For The WWE Championship
Forget a triple threat match, no way to a fatal four way. Here is the six-pack challenge. AJ Styles will have to defend his title against five others, lowering his odds of retaining the championship. He can do everything right and still lose when someone else gets the pin on another. John Cena, Kevin Owens, Sami Zayn, Baron Corbin and Dolph Ziggler are the other men who will be aiming for this title.
A noteworthy factor in this match is the strained friendship between Owens and Zayn. They have one of the biggest on-again, off-again relationships in the WWE. At WWE Fastlane, they can either help each other or one can turn on the other. Either way, this is an important match going into WrestleMania. The title holder at the end of this match is likely to face Nakamura at the granddaddy of them all.