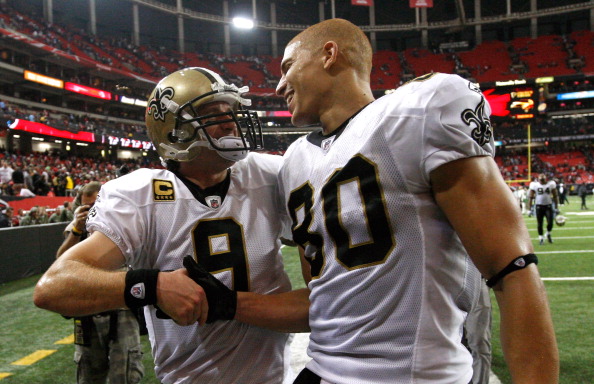 It has been just over one month since the conclusion of Super Bowl LII and free agency is just a week away from igniting the 2018 NFL season. Though the trade market has opened up (and in a big way) over the last two weeks, there is nothing quite like the start of NFL free agency. This year's hottest commodities reside at quarterback but that doesn't mean there aren't other valuable free agents out on the open market looking to get paid. Free agency is the start of a Super Bowl run and these are the destinations that fit both the player circumstance and the team's best.
10 NFL Free Agent Signings that Need to Happen in 2018
Of all the teams that could use Cousins' services, his best interest should be finding a team that is ready to win right now. Denver is the logical choice. Despite losing several pieces from their Super Bowl L run, the Broncos still finished 2017 as a top-five defence in the NFL. Couple that with two good receivers in Demaryius Thomas and Emmanuel Sanders, a decent running game, and the Broncos should have no problem succeeding with Cousins at the helm. The Chiefs have already proclaimed they're going into rebuild mode so why not try and pounce while the division is up for grabs? Aqib Talib and his $12 million cap hit have been moved, leaving Denver with roughly $35 million in cap room to go and sign Cousins long term. John Elway knows what he has on defence and should not waste it.
The @kirkCousins8 to @DemaryiusT and myself ??‍♂️ combination would be dangerous!!!
What y'all think? ??or ?? https://t.co/7pNaDiea1W

— Emmanuel Sanders (@ESanders_10) March 6, 2018
Jimmy Graham (TE) –> New Orleans Saints
Getting back together with your ex is never usually a good idea but in the case of Graham and the Saints, a reunion couldn't make more sense. Since being traded to Seattle in 2015, Graham never quite looked the same as he did with Drew Brees at quarterback. His numbers were ok but could have a huge resurgence if he finds himself back in Sean Payton's offence. The addition of Graham would elevate the Saints offence from 'elite' to perhaps the best overall in entire NFL. Graham occupies a role that Coby Fleener could never fully step into and the tight end has an out in his contract that allows the Saints to cut him after just two seasons. The defence in New Orleans is growing and adding a connection that hooked up for 50 scores in five seasons and could push the Saints into the Super Bowl favourite conversation.
https://www.youtube.com/watch?v=QMr2cIEDdHc
Robinson is still currently on the roster for a team that was one-quarter of good football away from reaching the Super Bowl, but he also has one of the league's least respected quarterbacks throwing the ball to him. Whether Jimmy Garoppolo is as good as his 5-0 49er record remains to be seen, but one thing is for sure, he has more potential than Blake Bortles. If Robinson decides to walk away from Jacksonville, San Francisco offers a rare combination of payday and an immediate chance to compete for a playoff spot. Robinson would automatically become San Fran's number-one receiver and could develop one of the best long-term QB/WR connections in the NFL. And just to add a bit of incentive, the Niners did beat the Jaguars 44-33 when they played last season.
#Jags won't give Allen Robinson the tag, offering #49ers a chance to upgrade

READ: https://t.co/fhlbSzy0HU #GoNiners pic.twitter.com/PUiAodrsFu

— Niners Wire (@TheNinersWire) March 6, 2018
There have been reports coming out of New York that since the combine, the Giants and Norwell have basically agreed on a deal despite it being before the March 14th start of free agency. At first glance, the deal seems a bit off for Norwell because he is leaving a playoff team in Carolina to come to the 3-13 Giants. However, past their records, the Giants still have some gas left in the tank and could make some noise in 2018. Norwell would be the first piece in rebuilding the awful Giants offensive line, protecting Eli Manning and aid their practically useless run game. If the Giants lock up Norwell and find a way to add a running back (say Saquan Barkley with the second-overall pick), the offence would take a major step forward in 2018.
https://twitter.com/JordanRaanan/status/970662238662090754
Before the Rams slapped the franchise tag on Lamarcus Joyner, I was fully convinced that Johnson would be staying in LA alongside newly acquired Marcus Peters and were going to be the best cornerback duo in the NFL. But since things have changed, the Raiders seem like the next best landing spot. Oakland might not have a ton of cap to play with but they need reinforcements in their secondary. Johnson could pair up nicely with sophomore Gareon Conley and hopefully stop some of the bleedings on the Raiders defence. Last year the Raiders finished 26th in passing defence and didn't intercept a pass until 10 games into their season. Johnson led the league in picks in 2015 — his most productive season. His addition could be just what he and the Raiders defence needs to reach their full potential.
Raiders Rumors: CB Trumaine Johnson rumored to Oakland and LB Aldon Smith has been released. #Raiders #RaiderNation #RaidersRumors https://t.co/wmR46GzU1M

— Chat Sports (@ChatSports) March 5, 2018
Carlos Hyde (RB) –> Tampa Bay Buccaneers
My Prediction of the Bucs winning the NFC South may not have come true in 2017 but Tampa could go last to first in 2018 and running back is the missing piece of their offence. Doug Martin was just cut loose by GM Jason Licht and his best replacement is Hyde. Until the acquisition of Garoppolo, Hyde was the only force driving the 49ers offence, totalling over 900 rushing yards in back-to-back seasons with San Francisco. That presence is just what Jameis Winston needs to take his game to the next level. Tampa is already loaded with receiving targets and a strong rush game between the tackles is needed to compete in perhaps the best division in football. Hyde may have some consistency problems but due to the low price of running backs on the open market, he is well worth the risk considering his ceiling is so high.
Case Keenum (QB) –> Minnesota Vikings
Keenum once again has been put in an annoying situation by the Vikings. Despite Head Coach Norv Turner never fully committing to him as his starter, unless the Vikings think a starting QB will fall to them at number-30 or Cousins wants to come to Minnesota, Keenum is their best option. Not be overlooked, he also brought them to the NFC Championship game and was playing at an MVP level until their entire team was dismantled by the Eagles. Keenum threw for over 3500 yards, had a 98.3 passer rating, and only fumbled the ball once all season. Why not bring him back for a couple years to the system that he can clearly perform in? The Vikings get Dalvin Cook back in 2018 and will upgrade on their 11th league ranked total offence if Keenum returns as well.
Case Keenum led the #1 passing offense in the 2017 season by DVOA.

That fell apart in the playoffs. But not due to Keenum, who earned solid PFF grades in both games.

The line gave up 45 pressures in 2 games.

That's the problem, not the QB.

That's where the $ should be spent. pic.twitter.com/t8ciKSFloI

— Nick Olson (@NickOlsonNFL) March 6, 2018
Baltimore has expressed constant interest in trading for Jarvis Landry but the Ravens have very limited cap to work with and could opt to go a cheaper route if Landry's acquisition is not possible. Moncrief could be the Ravens fall back option and the fit couldn't be better. He might not have burner speed but he can find space down the field, go up and get 50/50 balls, and operate over the middle the field if necessary. He also had a very solid red zone connection with Andrew Luck. The Ravens offence was terrible for the first half of last year (finished 27th) and was by-in-large plagued by dropped balls and lack a lack of big plays. Moncrief improves both of these areas. The Ravens should be competitive again in 2018 and Moncrief could be the first piece in a completely revamped receiving core.
Dion Lewis (RB) –> New England Patriots
If the Patriots and Lewis are parting ways, it would be a mistake by both parties. Lewis led the Patriots in total touchdowns, rushing yards and attempts, and is the only running back on the Patriots roster that can both catch and run the ball. Usually, Bill Belichick picks a random RB off the streets and he becomes a star in the Patriots system overnight. So why wouldn't Lewis go and get paid while Belichick finds a random gym teacher to come and play running back? Because Lewis was one of those backs three years ago. Lewis didn't play a regular season snap in either the 2013 or 2014 season, not because he was hurt, but because no one wanted him. His stint in New England has showcased his potential and he'd be wise to stay and continue to compete with Tom Brady in 2018 and perhaps after.
Dion Lewis is reportedly "disappointed" with his usage in the Super Bowl (21 snaps), and is now a "longshot" to re-sign with the #Patriots: https://t.co/0MwI3AQPdx

— 98.5 The Sports Hub (@985TheSportsHub) March 7, 2018
Richardson may have driven down his value over the past two season as he only recorded 2.5 sacks over that time span, but he is still just 27 years old. This plays into Detroit hands as they should be able to get him at a reasonable price and can put him at either the edge or inside besides Ziggy Ansah. The two could form a formidable pass rush off the right side of the line or bring pressure off both edges depending on where Richardson fits in Matt Patricia's new scheme. Detroit's defence ranked 20th in sacks in 2017 and 27th in points allowed so the defence is definitely the focus of a defensive minded coach with the hope of returning to the playoffs. Richardson will be a perfect replacement and upgrade over Haloti Ngata.
Image Credit:
Embed from Getty Images