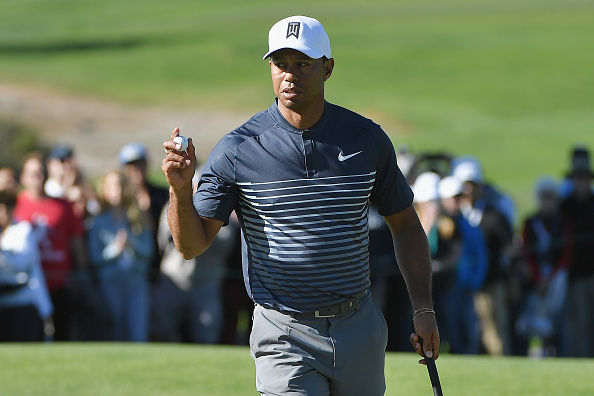 Golf is a fun and interesting sport. At times it is the perfect background noise for that lazy Sunday afternoon nap. Other times the excitement of the back nine as Sunday draws to a close and Tiger Woods is seen walking towards the green. It pulls you in with rapt attention.
Why Tiger Woods is Still Relevant in Golf
As the golf season is just starting to get underway, Tiger, while not in the lead, has made the cut for the first time in 888 days. We will see him in Saturday and Sunday's play. This field has a number of incredible and talented golfers of different levels of experience. Tiger still pulls fans to follow him and watch, hoping that he can make that final push for another win. This is not to say that other favourites are not a draw, but there has always been something special about his playing.
Can His Body Take It
Not everyone realizes how physically demanding golf can be on the body. While it doesn't have the same impact as contact sports, the constant twists and turns of your back can have an impact. This is especially true when you are as powerful a swinger as Tiger. He contorts his back in violent ways to consistently drive the ball over three hundred yards. Back problems are not uncommon. After his latest surgery and rehab, he stated that he is confident he is past the problem and can again compete. Since many golfers have evolved their game into an age far past where Tiger is now. We can only hope he can continue.
Skill Over Power
As great as his long game is, one of the things that make us gasp at the talent is his short game. Especially in problem shots such as bunkers, trees and thick rough. One of the smartest things he has done in his career is practice horrible lies. It is amazing to watch him take a shot from the side of the fairway. In thick pine needles, between trees, over one hundred yards from the green. To hear the announcers start a sentence 'Even Tiger can't make the green from … never mind he is now twenty feet from the hole.' He simply can make shots no one else can and that is exciting.
Sunday Colors
It's late Sunday afternoon, the leaderboard is tied. Tiger is walking down the fairway with the sun flashing off the Sunday red of his shirt. He comes to the green amid a huge ovation, with an eagle attempt waiting for him. This is a scenario that has happened over and over and it never gets old. The breath holding moment when he lines up and then the slowly building cheer as the putt makes it in winning the tournament. And the fist pump feeds the crowd even more. While he may feel the pressure to return to as good as he was, even slowly getting back into the groove will bring casual fans back to viewing.
Money is Always The Bottom Line
Of course, every sport is in it for the money, and quite simply, when Tiger can bring his a game. Sponsors and vendors alike make much more money. The season is brand new, if he can stay healthy, odds are, it will be an exciting one to watch.
Main Photo:
Embed from Getty Images