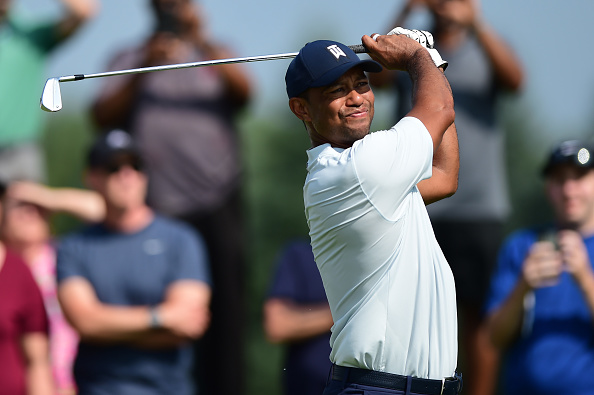 Tiger Woods' year has been full of amazing highs and some lows. This week he was forced to withdraw from The Northern Trust event.
Tiger Woods to Withdraw from The Northern Trust
In a statement released by Woods he stated, "Due to a mild oblique strain that led to pain & stiffness, I have to withdraw from The Northern Trust. Went for treatment early Friday morning, but unfortunately, I'm still unable to compete. I'd like to thank the fans for their support and remain hopeful I can compete next week."
Experience Overdrive
While this may be disappointing to fans, it shows great maturity in Woods to listen to his body and not push himself as he may have in previous years. After the number of surgeries, he has had and what he has done to make the comeback, up to and including winning The Masters this year, He knows if he wants to continue his career he has to take care of himself first.
As he said in his statement, he is scheduled to compete in the BMW Championship next week. This is an event he has won before and instead of being able to give half an effort this week and little to no effort next week. He will take care of himself and hopefully be back on the course.
Not The Only Withdraw from The Northern Trust
As of now, two others have also withdrawn from this week's event. Aaron Baddeley withdrew also due to back problems, and with this withdrawal he will not be able to move on next week, thus ending his season.
Chris Stroud also had to withdraw from due to back injuries, his season will also be over as he is too far down in the FedEx cup standings to move on.
Is There Something that Can be Done?
With so many golfers having a similar problem with their backs. Some will ask is there something that can be done to prevent such injuries. The long and the short of it is, probably not. In the NFL you wear helmets and pads to protect your head and other parts of your body. However golf isn't a contact sport, the solution isn't as easy. Obviously, good warm-ups and working out to strengthen your back helps. But as anyone who has hurt themselves can tell you, sometimes it takes one slight movement in the wrong direction to put you in pain for weeks.
The Game is Harder than it Looks
As easy as some golfers make it look on the course week after week. It is a sport that takes a toll on the body just like any other. Back injuries are the most common, followed by knees injuries. However, with good self-care and a little luck, most of the golfers can make it through their careers without major damage. Those who do have injuries have many more options than golfers or even twenty years ago. Hopefully, all of them will be better and hit the courses soon. Fore!

Main Photo:
Embed from Getty Images