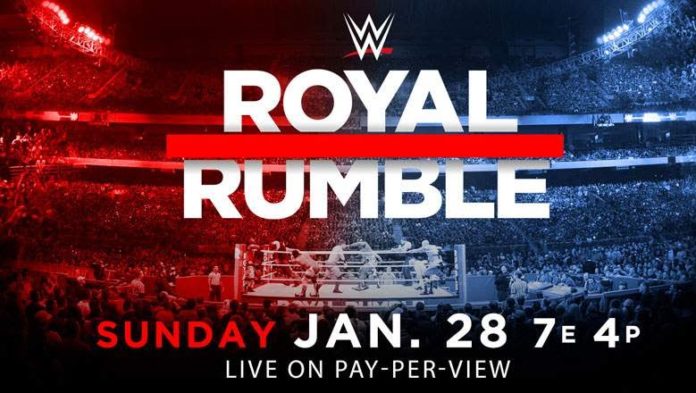 For many if not most WWE fans, the Royal Rumble is second only to Wrestlemania as far as PPV events are concerned. The excitement, the matches, so many things bring an extra bout of excitement to the show. Let's look at some of the high points of this week's action.
2018 Royal Rumble Preview
The First Ever Women's Rumble
Let's start with big and new. The women of wrestling have always been tough and great at what they do. However,, too many times over the years they were more of eye-candy than true talent in action. Under the development of Stephanie McMahon and progressive story-line writers, the women have been getting more and more action and talented. They have also finally been getting the great matches that were once only reserved for the men. A few months ago, it was a Money in the Bank Ladder match. Now the Rumble, a match filled with excitement, anticipation and crowd participation. It will be great to see how well the ladies do in this match.
RAW Tag Team Championship Match
This story-line is probably one of the most thrown together due to injury. Dean Ambrose had been Seth Rollins tag team partner before he was forced out with a surgical rehab that will take months. Annoyingly to fans, this happened very recently after The Shield finally got back together. Now Rollins is tag champion with Jason Jordan, a decent technical wrestler but not much of a talent on the mic. He hasn't had a story to really push his character along.
They are fighting the much more solid team of Cesaro and Sheamus. This unlikely duo plays well off of each other. They have had a lot of success in the past and are a real threat to take the titles. Especially since the Rollins and Jordan story-line is little more than Jordan making rookie mistakes and Rollins shaking his head and helping him up. It seems like a good time for them to lose the titles.
SMACKDOWN Tag Team Championship Match
This is seemingly another very lopsided match. The experienced Usos vs Chad Gable and Shelton Benjamin. The USOS were longtime fan favorites before turning heel. They still have great in-ring skills and the ability to seemingly baffle referees with which one of them is the legal man in the ring. The WWE needs to concentrate on better teams to have a big draw for these matches or else too many fans are going to use this as an excuse to use the restroom.
After the 25th anniversary show showing many of the best tag teams from the attitude era. It makes fans long for the days of DX and the Brothers of Destruction. There simply aren't that level of teams currently and that is disappointing. Though this is a two out of three falls match. Hopefully, there will be some great moves and teamwork to entice fans into following them more.
WWE Championship Match
This is an old story with a new twist. AJ Styles in a handicapped match facing Kevin Owens and Sami Zayn. With their on again off again friendship and their ever annoying 'yep movement' they claim to be back on the friend bandwagon long enough to be able to be the first ever co-champions. This will happen if either of them gets the pin on Sunday. Of course, everyone is waiting for the inevitable implosion of their friendship. Logically, of course, winning the championship would play right into that. But AJ has the bigger fan base and is the good guy in this storyline so he may somehow squeak through with a win. And let's not forget the two wildcards of Daniel Bryan and Shane Mcmahon. Either of them could interfere to have the match go the way they want. Stay tuned for this one.
Universal Championship Match
Brock Lesnar! More times than not, the overblown rantings of Paul Heyman is more entertaining than the man he represents. Lesnar lives up to his name as a beast, but on the mic, not so much. This match has potential to be brutal, facing Kane and Braun Strowman. This collision has gotten the most hype the most and with some of the biggest effects. Up to and including Braun pulling a thirty=foot tall piece of staging down on an unconscious Kane and Brock.
Logically, this will be Braun's time. He is a strong, powerful force who has been pushed to the forefront and is well deserving of a championship reign. Brock is still considered by many fans as a part-time wrestler and Kane (in his normal life) is showing political aspirations and may not have the time for the full-time wrestling. And truth be told, Kane usually gets screwed when any good story comes about so it wouldn't be surprising sadly for him to lose. Be ready for the 'Holy S&$&' chants during this match.
The Rumble Itself
As I said earlier, the Royal Rumble is one of the favourites of the year. The excitement of the countdown, the crowd counting the last seconds down. The surprise entrants, be it someone returning from injury or a flashback favourite in for a match and then disappearing. This match never disappoints in its pull and excitement. Even if the wrestler you favoured didn't win, you still can always concede the power of the match.