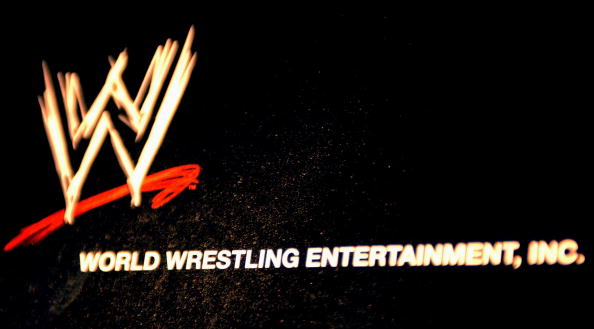 With the Royal Rumble being this Sunday, fans begin to think about which superstars will win the Rumble. Many fans call this fantasy booking. One of the best things about being a wrestling fan is that they can have these fantasies about how they would book events. If it was up to me, I would have one of these four superstars win the Royal Rumble and book them this way to the Road to Wrestlemania.
4. Dolph Ziggler
Dolph Ziggler hasn't been seen on television since December 19. Ziggler left the United States title in the ring and walked out. He has been World Champion twice, United States champ twice, Intercontinental champ five times, and Tag Team Champ once. Of this list, Ziggler would be the most shocking. He has been dwindling away for the last couple years. He just can't seem to find the right storyline. Ziggler has the resume, talent, and in ring skills to be a much bigger superstar. If he could win the Rumble, his storyline could be that this is his last chance to be a WWE Champion. He is giving it one more go and a match between him and Styles would still the show at Wrestlemania.
3. Braun Strowman
This is where things get fun. Braun will face Brock Lesnar and Kane at The Royal Rumble for the Universal Championship. Many expect Lesnar to retain and go on to Wrestlmania. Why have Strowman win the Rumble if he is losing to Lesnar? Strowman is by far the biggest fan favorite of both internet and regular fans. Everytime he makes a move he gets a huge reaction. Lesnar can pin Kane and there is Strowman's complaint. He was never pinned by Lesnar. He can enter the Rumble run through everyone and set up a match with Brock Lesnar at Wrestlemania XXXIV.
Another idea is to have Strowman win and then go to Smackdown to take on A.J. Styles. Smackdown is in need of talent and what better way than to give them one of the company's brightest stars. Either way having Braun win the Rumble would get a major pop and have fans looking forward to Wrestlemania.
2. Shinsuke Nakamura
This one seems like a no brainer. Every since Nakamura and Styles stare down at Money and the Bank, fans have been dreaming about this Wrestlemania match. Nakamura and Styles have faced off in New Japan Wrestling and had a match of the year in 2016. Nakamura could use this boost to give him some momentum. Like most on this list, it seems the WWE doesn't know what to do with him. Since his program with Jinder Mahal ended, he seems like a back round character on Smackdown. He is too good of a talent just to be a secondary character. Nakamura deserves more and fans are waiting for his moment. A Styles Nakamura mania match is what we need.
1. Finn Balor
The possibilities are endless if Finn were to win the Rumble. Finn has recently reunited with Gallows and Anderson to form the Balor Club. Gallows and Anderson could help Balor win the Royal Rumble and this is where the storyline gets fun. Balor was the first ever Universal Champion but had to relinquish the title the next night on Monday Night Raw. He has still never received a title shot since coming back. Finn Balor verse Brock Lesnar at Wrestlemania makes sense from that standpoint. Finn is trying to get back the title he never lost. It is a pipe dream because the WWE Universe knows that is not happening.
On the other hand, what if Balor switched to SmackDown. Balor verse Styles. The storyline would be intriguing and fans would love to see the rematch at Wrestlemania. Styles and Balor faced each other at TLC and it was a classic. Gallows and Anderson would come along with Finn to SmackDown. Gallows and Anderson have been associated with Styles in the past both in Japan and WWE. The storyline would be who would the tag team choose to be in the corner of. SmackDown is in much need of heels and a heel faction would be very beneficial to the show.
As many fans expect, I do see a Brock Lesnar vs Roman Reigns main event at Mania. The WWE has been setting this up for two years now and don't seem to be detouring from that plan. I don't see Reigns winning the Rumble so I see the winner facing the WWE Champion.
Main Photo: