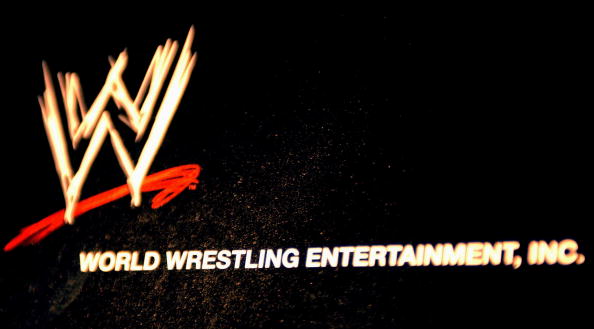 The Road to Wrestlemania begins at Royal Rumble. Fans love surprise entrants. Together we go through a list of 10 potential surprise entrants in this year's Royal Rumble.
10. Kenny Omega
This is by far a stretch, but we can dream. Kenny Omega coming to WWE for a surprise entrance in its RR is probably out of the question. You never know though, because Chris Jericho recently left to NJPW to take on Omega in the Alpha vs Omega match at WK12. This would be sure to garner a huge pop, especially if played out correctly. Both WWE and NJPW could figure something out for a "one night stand" of some sorts.
9. Chris Jericho
Y2J is one of the best to ever do it. With that said, people would be excited to welcome him back to a WWE ring. As stated above, he recently fought Kenny Omega, and has attacked Tetsuya Naito, teasing more NJPW action. Fans would pop for Jericho in the rumble because of his sheer popularity. He is one of the greatest heels of all time. Also, if WWE played their cards right, they could have Owens take the title off of Styles in the WWE Championship match at RR, then have Jericho implement payback for their nasty breakup on Raw months ago.
8. The Rock
Speaking of celebrity cameos, you can't forget "The Great One". He is a fixture in WWE and would be a good entrant that people didn't see coming. Also, The Rock could be used to put over a younger, upcoming superstar, like Elias. Imagine the heat he could generate for the up and coming heel by letting Elias eliminate him. Also, whenever The Rock makes an appearance, he gets a huge pop too.
7.  Batista
Batista had a good first run in WWE. His second run, not so much. The Guardians of the Galaxy star said he'd return for the ring, but not for a 'cheap pop'. It would be nice to see Batista return, and maybe get one more run to eventually put over a younger superstar. For him, it's all a matter of time and scheduling. Don't put it past Vincent Kennedy McMahon to call up "The Animal" though.
6. Adam Cole
This is an indie product signed to NXT who will make a lot of noise when he's called up. The best way to get Cole over is to enter him into this year's RR. He is well liked in NXT and would get a huge pop from the crowd if he were to enter. The Bullet Club member, could also make some noise by eliminating high profile opponents.
5. Drew McIntyre
The former NXT Champion made waves when he returned to WWE. He tore through the roster before being upended by Andrade "Cien" Almas at NXT Takeover: WarGames. McIntyre would be a good call up for WWE, because he's been there before. He would also bring a new aggression to the roster.
4. "Heartbreak Kid" Shawn Michaels
Just imagine the pop this would produce. Shawn Michaels could make a one-off appearance, and tease fans. WWE could book him to stay in contention in the rumble, only to have him eliminated by a heel, possibly Jason Jordan, or Elias. Then these heels could capitalize on the fact that they eliminated a WWE Immortal. This is also a stretch as we haven't seen Michaels wrestle since 2011, when he was retired by the Undertaker at WM 26.
3. Sting
Sting's WWE career was cut short when he was diagnosed with Spinal Stenosis in 2015. Since we haven't seen him in a little over two and a half years, he may be an afterthought of WWE faithful. This would generate a huge, huge pop. Imagine the clock ticking down to zero, indicating the next entrant, and the arena goes black, and you hear Sting's music. All of a sudden the lights come back on, and he's in the middle of the ring clearing house. Pretty cool thought.
2. Undertaker
At WM 33, we saw Undertaker get manhandled by Roman Reigns. He presumably retired when he left his ring attire in the middle of the ring to closeout the match. With the Undertaker hiding in the shadows, he would be an entrant for pure ratings or excitement. Nothing should come of it, as he is 52 years old. He would be a great idea for a one-off entrant in the rumble.
1. Daniel Bryan
There was never a question of who would be here on this list. Daniel Bryan is currently the GM of Smackdown Live. He has been planning to return to the ring for awhile now. This entry into the royal rumble would cause earthquakes. He is easily one of the beloved stars in WWE. Having him return, and win the match, would be a bold move on the part of WWE that shows its commitment to a top star.
Do you have any ideas for a surprise entrant in this year's royal rumble? Comment your opinion below!
Main Photo: