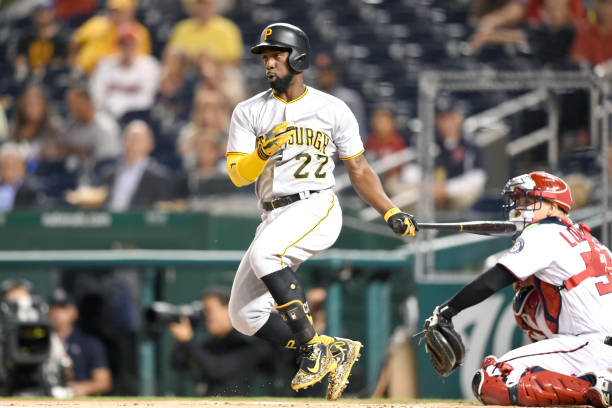 Former Pittsburgh Pirates center fielder, Andrew McCutchen, was traded to the San Francisco Giants on January 15th, 2018. This trade didn't come as a shock to anyone as the Pirates just a couple days previous traded ace pitcher, Gerrit Cole, to the Astros. The Pirates organization has started a small tear down of their roster by trading two very popular players that didn't have many more years of control on their contracts.
Andrew McCutchen: From the Steel City to the Bay Area
Neal Huntington
GM Neal Huntington has made it very clear that the Pirates just aren't a team that signs veterans on the back end of their career to long term deals. During an interview regarding the McCutchen trade, Huntington said, "Unfortunately, in small and medium markets, you know that the reality is, that star player is not staying with you."
Fans reaction
The fans of the Pirates are absolutely in fumes about this trade that sent the face of their franchise to San Fran. Not only is Andrew McCutchen a house hold name in Pittsburgh, but he is an enormous reason the Pirates were able to get back to the playoffs from 2013-2015. This organization endured a 21-year playoff draught until that year. Not to mention, Andrew was the NL MVP in the 2013 campaign.
Pittsburgh Legend
It is a shame to see a home grown talent in McCutchen leave the only city he has ever known. The fans had grown an emotional attachment to him in his 9 year career with the club. Fans from all ages idolized this man and viewed him as a role model in Pittsburgh. He was the reason for the turn around in this cities baseball team and every fan will always be grateful for what he has done. McCutchen would have loved to stay in Pittsburgh his whole career, but that isn't how ownership sees it. It is also worth noting that he just recently had his first child and named him after Pittsburgh, Steel.
No one in Pittsburgh is happy about the moves Neal Huntington and Bob Nutting have made so far this offseason. They clearly are in rebuild mode, even though Huntington said otherwise. Many are making the case that neither Huntington nor Nutting are interested in winning in the next couple years. This duo does not spend money for players, especially veterans with no year control on their contracts. They value acquiring young, controllable prospects that may or may not be able to thrive in the shadow of a Gerrit Cole or an Andrew McCutchen.
It will be interesting to see how these trades that were made this offseason shake out for the Pittsburgh Pirates and the front office.
Main image credit:Embed from Getty Images