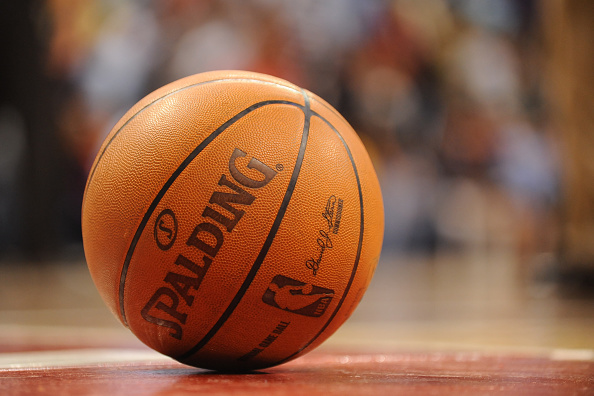 We're just about a month away from the 2022 NBA Draft and there are some very exciting prospects to watch for in this class. Now that the draft lottery is over, teams can focus on scouting the players and making decisions on who best fits their style. The Orlando Magic owns the first overall pick followed by the Oklahoma City Thunder, Houston Rockets, Sacramento Kings, and Detroit Pistons. The NBA Draft will commence on Thursday, June 23rd as teams are set the welcome a whole new class of rookies to the stage.
Top Five 2022 NBA Draft Prospects
5. Shaedon Sharpe (SG)
At the age of 18, Shaedon Sharpe will enter the NBA Draft after not playing a game at Kentucky even after enrolling there. Despite not playing in college, his strengths are more than enough to become one of the top players in this year's draft. Sharpe's explosiveness alone is what gets the attention of scouts but he can also create shots with the ability to make the tough ones. He has really good footwork and can create separation off the dribble. There might be some questions due to Sharpe taking time off and not playing a single game in college but his upside is what can make him a top-five pick.
4. Jaden Ivey (PG)
The top point guard in the NBA Draft is Jaden Ivey out of Purdue. His upside alone should get the attention of many across the league. Ivery has the elite speed to make up for some of his cold areas on offense. His ability to separate with his speed alone makes him a dangerous weapon. He is one of the best finishers in the draft with his agility and athleticism.
Ivery can play some good defense when you need him to and once again, his speed makes up for some of his lack of ability on defense. He still has some areas on offense to clean up like passing and decision-making but overall, he has a chance to become the one to take over games when called upon.
3. Paolo Banchero (PF)
Paolo Banchero might be number three on this list but he has all the potential in the world the go first overall in the NBA Draft. His overall skill on offense might be the best in this class. What makes Banchero dangerous is not only his ability to create shots for himself but also the ability to create shots for others. He's able to do this because of his ball-handling skills and his passing game among other things.
Banchero also has the power at 6'10, 250 pounds to back down defenders and attack the rim. His defense might be the only downside of his game but his offense can surely make up for it. Banchero's offense is NBA ready, especially if he improves his jump shot, and can eventually be the go-to guy in the future for any team.
2. Chet Holmgren (PF)
Not a lot of people were high on Chet Holmgren being the first overall pick at the beginning of the college basketball season and some still aren't but he's improved his stock to a potential top pick. Sitting at 7-feet, 195 pounds, Holmgren has impressed a lot of people with his ability on defense. He has elite rim protection and can switch on some of the team's top offensive players. Chet almost averaged four blocks a game and can also rebound on that side of the court.
While Holmgren has room for improvement on offense, he can still produce on this side of the ball. He averaged 14.1 points per game while shooting 60.7 percent, 39 percent from three. While the numbers don't show it, Chet has great passing vision for a player his size. His shooting is very streaky but if he can improve his shot, there's no reason to believe that he can live up to being the top pick.
1. Jabari Smith (PF)
Jabari Smith has the tools both on offense and defense to become a star in this league. On the offensive side of the ball, Smith is an incredible jump shooter. He has a quick release, allowing him to make tough and contested shots. The freshman also has deep shooting range, making it tough for defenders to stop him. Smith averaged 16.9 points per game while shooting 42 percent from three.
Smith also impresses on the defensive side of the ball. He has the ability to effectively switch on defenders and go out to the perimeter. His quick footwork helps him on the defensive side just as much as on the offensive side. Smith is only 18 years of age, allowing him to learn and adapt his game for several years before reaching the potential everything thinks he can.