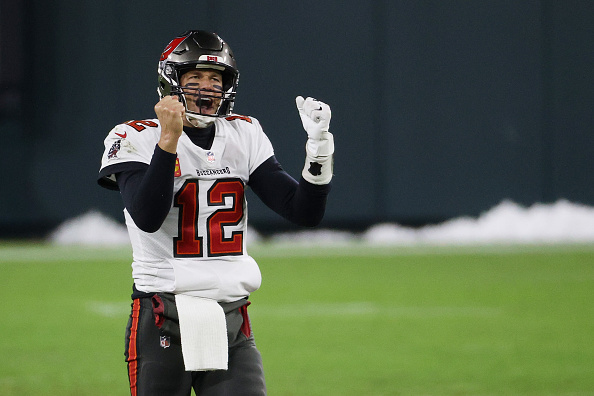 The season is rolling right along as NFL Week 3 kicks off with the Carolina Panthers taking on the Houston Texans on Thursday Night Football. If the first two weeks weren't enticing enough, NFL week 3 is bound to be the best so far. There is another great slate of games to headline this week, including two premiere matchups between top teams. We know a little bit more about what these teams are supposed to look like but a lot more will be known this week. 
NFL Week 3 Games to Watch
Packers vs 49ers
The Green Bay Packers will travel to face the San Francisco 49ers on Sunday Night Football. These two teams have had recent history, most noticeably in the 2019-20 season. These two teams faced each other twice that year, once in week eight and the other in the NFC Championship Game. In both games, the 49ers dominated in every facet. The Packer's run defense was brutal in both games as the 49er's trampled them on the ground. Jimmy Garoppolo didn't have to do anything but throw a whopping eight passes in the championship game. The Packers and their fans want to forget those two games as much as possible and they're hoping it starts Sunday night. 
The Packers come into this game with an up and down start to the season. They got dominated by the Saints in week 1 but they turnaround and beat the Lions by 18 in week 2. Against the Lions, Aaron Rodgers returned to MVP form as he was 22-27 for 255 yards and four touchdowns.
He wasn't the only one to catch fire as Aaron Jones rushed for 67 yards and a touchdown while bringing in three receiving touchdowns. Davante Adams didn't score but he had 121 receiving yards. The defense was suspect in the first half, letting Golf throw all over and score 17 points but they turned it around at the half and brought more pressure, and allowed nothing to go Detroit's way.
The Packer's defense will have a tougher test this week as they try and reverse this rivalry in their favor against San Francisco. The 49ers played a close game last week against the Eagles but pulled out a 17-11 victory. The offense wasn't explosive but it was efficient. Garoppolo threw for 189 yards and a touchdown while also running for a score. Deebo Samuel will be the go-to wide receiver all season long as he caught six passes for 93 yards. Everyone expects the defense to shine once again since they're healthy and they did last week.
The Packer's run defense will need to shore up if they want to avoid what has happened in 2019. The 49ers are dealing with injuries at that position so it's a great opportunity for Green Bay to strike. Both teams will have to dig deep in the trenches for the NFL week 3 victory and hopefully, it's a better game than in years past.
Buccaneers vs Rams
Both of these teams come into NFL week 3 with a 2-0 record. The Tampa Bay Buccaneers took control early and never looked back while the Los Angeles Rams just edged out a win.
Tom Brady came into the game against the Falcons having never lost to them, having an 8-0 record. Pretty much as soon as they hit the field, you knew Brady would have a big game. Tampa Bay jumped out to a 28-10 lead. The Falcons did make it close however as they came within three points and made it 28-25. Everyone may of thought the Falcons were going to do what Brady did to them in the Super Bowl but he was having none of it.
The Buccaneers pulled away again and ended up winning 49-25 with Brady throwing five touchdowns and throwing two each to Mike Evans and Rob Gronkowski. Many wanted to see this Buccaneers team improve on pass defense but giving up 25 didn't sit well.
If the Buccaneers can't shore up their pass defense, they'll have a tough time against the Rams. The Rams offense went to work again as Matthew Stafford threw for 278 yards and two touchdowns. Cooper Kupp went off in week 1 as he caught seven passes for 108 yards and a touchdown to pair along with catching nine passes for 163 yards and two touchdowns this past week. He has been on fire and the Buccaneers will have a hard time stopping Stafford and Kupp through the air so Brady will have to gather his group of talent on offense and do the same. This Tampa Bay offensive line will also have to contend with Aaron Donald getting after Brady.
Other Notable Games
Indianapolis Colts vs Tennessee Titans
Philadelphia Eagles vs Dallas Cowboys
New Orleans Saints vs New England Patriots
Seattle Seahawks vs Minnesota Vikings
Miami Dolphins vs Las Vegas Raiders
Los Angeles Chargers vs Kansas City Chiefs
Main Photo: