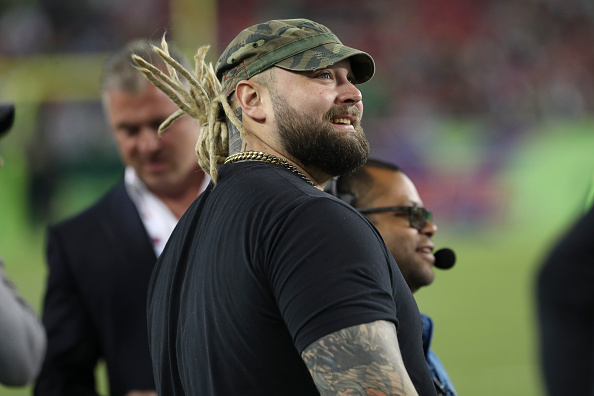 I usually write a "What Did We Just Watch" article after a major pay-per-view, but this deserved an exception to that. 
Bray Wyatt was one of the most popular wrestlers in the WWE. The Fiend was a fan favorite because of Bray Wyatt's story-telling ability. Last week, Bray Wyatt was released unexpectedly from his WWE contract. This sent fans into a frenzy. 
Bray Wyatt: What Did We Just Watch!?
Bray Wyatt is a former WWE and Universal Champion. He was one of the top performers in the WWE and was highly regarded for his story-telling ability by fans and his colleagues. 
For some reason, WWE just didn't know how to book him. Wyatt was released last week to the shock of many. But as the days went on, more and more news started coming in as to why he was released. 
The Reason
It was revealed that the reason why Bray Wyatt was released was due to budget cuts. This news perplexed fans. Wyatt was a top seller of merchandise. So that made this reason way more confusing. 
The "Black Friday" of 2020 was also blamed on budget cuts. This seemed just a bit more reasonable because this happened during the COVID-19 Pandemic. 
If we are being honest, this may be just a reason for WWE to blame it on something else. They are absolutely at fault for this. They ran Wyatt's character into the ground. Both of his gimmicks. They never seemed to be able to get it right. 
As for what is next for Wyatt, who knows right now. Reports came out that in his absence from WWE, he was dealing with some mental health problems, and is reportedly doing a lot better. 
In his time away, some photos surfaced of him looking a lot better. Bray Wyatt is a lot slimmer than he was. Not that he was husky, but now he just looks a lot more cut. 
What's Next?
With the release of any WWE superstar these days, there is always speculation as to what they will do next. Bray Wyatt has a lot of options. 
He could follow what everyone else is doing now and join AEW. I feel like he and Malakai Black or Jon Moxley would have a great feud. 
With the thought of him going to AEW, many fans believed he would take over as the leader of the Dark Order. The original leader, Brodie Lee, tragically passed away last December and Wyatt was very close with him. 
Everyone online keeps saying, "the only leader should be Brodie, he would want that". I personally don't believe in speaking for someone who is no longer with us. If Wyatt signs with AEW and he leads the Dark Order, then so be it. It is a great idea. 
Impact doesn't seem like "the spot" right now. If Wyatt were to go somewhere other than AEW, it would be New Japan Pro Wrestling. The Japanese fans would appreciate an artistic character like The Fiend. 
The Reality
If we are being honest, it doesn't seem like Bray Wyatt would be going back to WWE. AEW seems like the spot for him, but AEW can't pick up every ex-WWE star. If it gets overcrowded with talent, AEW will fall just like WCW.
WWE buried Bray Wyatt on numerous occasions. Wrestlemania 30 for example. Even last year when he won the Universal Championship, just to lose it a week later to Roman Reigns. 
WWE holds wrestlers back in creative form. Wyatt would have so much more creative freedom, like being able to write his own promos.
All in all, we wish Bray Wyatt the best and hope to see him back in the ring soon.