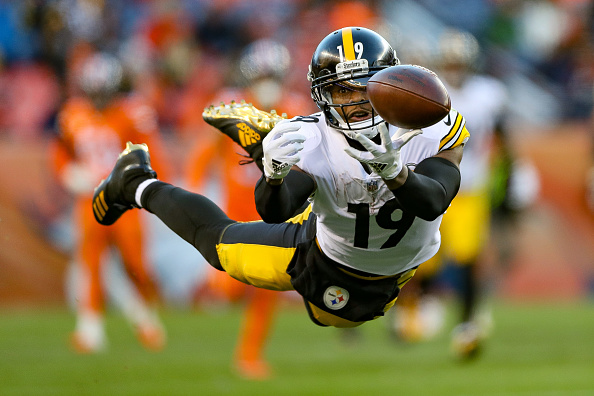 The 2021 Pittsburgh Steelers free agency first wave has been a rollercoaster. From the losses of Bud Dupree and Mike Hilton, who received big paydays elsewhere, to the cap casualties of Vince Williams and Steven Nelson, the team is going to look different in 2021. The Steelers did retain wide receiver JuJu Smith-Schuster on a one-year prove-it type year and also retained corner Cam Sutton on a two-year, nine-million dollar contract.
After the release of Nelson, Sutton will make to move to a starting boundary corner behind Joe Haden. If Sutton can prove to be a capable boundary corner, the contract he is on could prove to be the best move of the offseason.
The most surprising move of the offseason was Tyson Alualu, who originally signed with the Jacksonville Jaguars, only to be persuaded by his Steelers teammates to return to the steel city. Now it's time to look forward in the draft to who will fill the holes left by the outgoing free-agent class.
The First Wave of the 2021 Steelers Free Agency is Over… Now What?
Prospects in This Year's Draft
After the confusing release of Nelson, the Steelers have limited corner depth. Joe Haden and Cam Sutton will be on the outside, with guys like Justin Layne, James Pierre, and Trevor Williams rotating in sub-packages. Taking a corner in round one may not be what Steelers fans want, but corner is a bigger need than most fans think.
With 2021 being Haden's last year in Pittsburg, the need will become even direr. Samuel recorded 3 interceptions in 2020 for the Seminoles. In most years, getting a project corner in the first round would not be the best option, but for the Steelers, who are looking to be heading towards a rebuild, they could find a franchise cornerback in Samuel.
Michah Parson could be the perfect linebacker to pair with Devin Bush to create the new-age steel curtain in Pittsburgh. In order to acquire Parsons, the Steelers would probably have to trade up, unless his off-the-field concerns cause teams to pass on him. This isn't unordinary as the Steelers have most recently traded up for Bush in the 2019 draft.
Parsons had a great pro day. The 6'3″, 235-pound linebacker ran a 4.39-second 40-yard dash. Parson is a versatile player who can play inside or outside backer who is most known for his pass-rushing abilities. Parson has had a few concerns involving off-the-field issues while he was at Penn state. Should be an interesting subplot to this year's draft to watch.
From the football factory of Alabama, Najee Harris is the number-one prospect on most Steeler fans' wishlist. Harris is most people's top running back prospect in this year's draft. The 6′ 2″, 229-pound force of nature is hard to bring down. Najee Harris also has incredible speed for a man of his stature, running a 4.45 40 time at Alabama's pro day.
The Steelers had the worst running attack in the NFL last year, with James Conner and Benny Snell getting most of the carries. Harris immediately becomes the best running back in Pittsburgh, even though the offensive line has some holes to fill. The Steelers would need to draft offensive lineman in their later rounds to set up Harris for success. Although Harris would not completely solve the Steelers' running game, it would put them in a good position heading into 2021.
[pickup_prop id="5483″]
Steelers Free Agency Moves Still Possible
Peterson needs no introduction to this list. He has had a Hall of Fame career with the Minnesota Vikings and most recently played with the Detroit Loins in 2020 where he mentored a rookie running back D'Andre Swift. Although he is a shell of his former self, he could be the perfect back to mentor a young Harris if the Steelers decide to draft him at 24 overall. Peterson has already expressed interest in playing in Pittsburgh on the Pat McAffe show.
Avery Williamson was acquired by Pittsburgh in a trade with the Jets at the trade deadline. He was underwhelming, to say the least, but with being thrown into a defense that was falling apart at the end of the season, it's not a surprise he was not playing his best. The Steelers should bring him back due to their low middle linebacker depth. After they cut Vince Williams, the Steelers only have Devin Bush and Robert Spillane on the roster. Avery Williamson is a pure run-stuffer who can fill a need and help mentor a young Robert Spillane if the Steelers think he can be a starter in the coming years.
Main Photo: