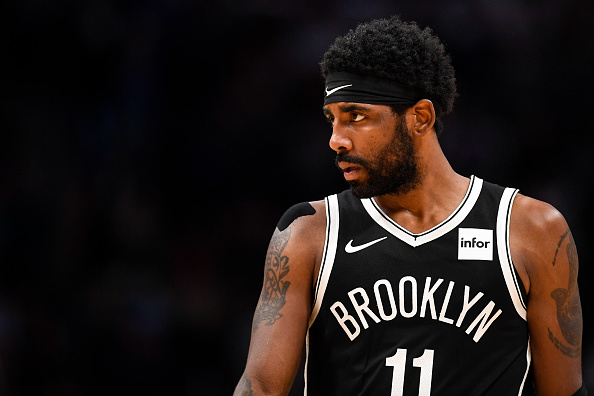 In a controversial decision, it looks like the NBA is likely to move forward with its annual All-Star festivities in 2021. While many names around the NBA, including LeBron James, have openly not been in favor of such a decision, as of Friday, the game is set to be played on March 7th. That being said, there are many names worthy of consideration in 2021, both old and new faces. With 24 players able to be selected, let's predict the twelve Eastern Conference NBA All-Stars.
2021 Eastern Conference NBA  All-Stars Roster Predictions
Kevin Durant
Kevin Durant eliminated all doubt surrounding him heading into the 2021 season after tearing his Achilles two years ago and did so in short fashion. Right away, he regained his old form and has been putting up numbers identical to his dominant 2014 MVP campaign. He will surely be amongst the Eastern Conference NBA All-Stars as he continues to add yet another accolade to his illustrious resume.
An MVP favorite in 2021, Durant is a lock for the annual festivities.
Giannis Antetokounmpo
The reigning two-time MVP remains one of the most dominant commodities in the NBA. Giannis Antetokounmpo is a household name in the NBA, in a class of the most elite talent the league has to offer. An NBA All-Star selection is as sure as can be for the Greek Freak this season.
Giannis does not have to stress about missing out on recognition this year, as his focus should shift towards the playoffs and the big stage, which has not been too kind to him to this point of his career.
Joel Embiid
If the 2021 NBA season suddenly ended today (which after last year's shocking postponement, is not fully out of the question), it would be a crime to not hand the MVP trophy to Joel Embiid. The Process is beginning to show signs of gratification, as Embiid and the Philadelphia 76ers have been one of the most dominant teams in the NBA. He has become unstoppable in every sense of the word this year, as the organization has opened up his game more this year than any in years past.
Expect to see the Philly big man amongst the NBA All-Stars this year.
Kyrie Irving
Kyrie Irving has never been shy to step out of the box. After a lengthy, controversial absence at the beginning of this year, Irving stepped right back into the fold after the James Harden trade was executed, and he looked like he never missed a beat. Irving is averaging a career-high in scoring this season at 27.9 PPG, providing more than a helping hand in Brooklyn's offensive onslaught alongside Harden and Kevin Durant.
Irving is among the elite of the elite in the NBA, and he should be considered not only among the NBA All-Stars but may even get some starter consideration.
Jaylen Brown
Watching Jaylen Brown's meteoric rise to superstardom this season has been a blast to watch, regardless if you're a Boston Celtics fan or not. He has become an elite two-way force this season and will be a surefire NBA All-Star candidate come March. He has earned a selection as one of the lock-in NBA All-Stars. As a first-time All-Star (likely), canceling the annual game may deprive Brown of such an accolade, but the league should recognize its All-Stars regardless if a game is played.
But one thing is for sure, Jaylen Brown is a star that is All-Star caliber in every sense of the word.
Jayson Tatum
This brings us to the other Jay in Boston. Jayson Tatum earned his first-time All-Star selection a season ago and was an absolute monster in February of 2020. His rise to superstardom a year ago was incredibly similar to Brown's this season, and assuming there will be no snub, the young star duo will each be NBA All-Stars this season.
Tatum is the Celtics' franchise superstar, at the age of 22, and has built off an impressive 2020 season with an even stronger 2021 campaign.
James Harden
In his first season in the Eastern Conference, James Harden looks to be having fun playing basketball once again. While still amongst the NBA's best scorers, his point totals have taken a bit of a dip this year, putting up just under 24 PPG, but averaging a league-best 11 assists a night. This is expected, as when sharing the floor with Kevin Durant and Kyrie Irving, shots are expected to be fewer and far between. Nonetheless, dishing out over 10 assists a night on a team with two other ball-dominant shot creators is extremely impressive.
Harden has found new ways to be impactful on his new team, and time will tell if it will serve him well as a member of the Brooklyn Nets.
Bradley Beal
A year after being snubbed from the All-Star Game despite averaging over 30 PPG, Bradley Beal deserves All-Star recognition in 2021. Beal is the NBA's scoring leader at over 32 points a contest, and despite being on an impoverished team in Washington, he remains one of the league's most lethal offensive threats. If Washington is not going to get him any help, or even deal him to another team, then Beal deserves to at least get All-Star recognition for his efforts.
While his future as a Wizard is very uncertain, Beal's game is meant to shine amongst the NBA All-Stars, and his offense will be on full display at the star-studded event.
Trae Young
One of the best shooters in the NBA today, Trae Young embodies the direction that the NBA is headed past the days of Stephen Curry for the prototypical NBA point guard. Curry paved the way for guys like Young, and Young has taken the torch and ran with it. While he is not quite the shooter Curry is, not yet at least, he is head and shoulders above Curry not in stature, but in his playmaking ability, as he dishes out just under 10 assists a night.
The Atlanta Hawks added plenty of weapons to this arsenal this past offseason, which will only make Young all the more dangerous in the future.
Zach LaVine
After a strong campaign in 2021 to this point, Zach LaVine should be among the 2021 NBA All-Stars, as he has shown that his game is far beyond flashy dunks and freakish athleticism. While his defense is still not where it needs to be, NBA All-Stars are thankfully not measured for their defense, and his game is built for the All-Star Game. His ability to put the ball in the basket at a high clip is as close to elite as can get.
While many may look at his numbers as a good player on a bad team type of scenario, there is no reason LaVine could not be averaging his 28 points per game on 52% and 43% from three on most teams around the league.
Domantas Sabonis
When Domantas Sabonis was selected among the large class of first-time NBA All-Stars a season ago, it was met with puzzled eyes from the NBA faithful. But this time around, it is a fact that Sabonis is an All-Star caliber player in today's NBA. Despite being short-handed, Sabonis and the Indiana Pacers continue to play at a high level.
The 2nd-generation big man, playing in a small market such as Indiana, perhaps does not get quite the recognition he should, but he is amongst the best rebounders in the NBA, with a game around the best that is second to very few.
Bam Adebayo
Rounding out the 2021 Eastern Conference NBA All-Stars is Bam Adebayo. Bam was at the forefront of the Miami Heat's playoff run a season ago, and while the team has fallen back down to Earth a bit since the infamous bubble, Adebayo has secured a spot amongst the best bigs in the league. He is a force on both ends of the floor, and his combination of size, speed, athleticism, and touch, at just the age of 23, is extremely encouraging for the former Kentucky big.
A year after his first selection, expect Bam to earn his second said accolade in 2021.
Main Image: Embed from Getty Images