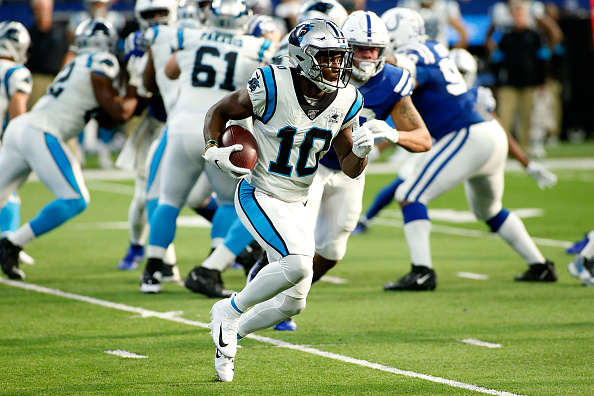 The Philadelphia Eagles got their season turned around last Sunday night in San Fransico with a big win. The defense dominated all night long and the offense did enough to get the win. Sitting in first place in the NFC East, with the rest of the division in shambles, the Eagles should be looking to improve some units that are still lacking either due to injury or a talent deficiency. Some positions the Eagles could look to add would be linebacker, wide receiver, cornerback. The offensive line could be another unit the Eagles could look into, as they are down five of their top six linemen to start their year. However, the line has improved. It's not great, but a lot of young players contributing. Here are three candidates I think the Eagle could look into before the NFL trade deadline.
Three Trade Candidates For The Philadelphia Eagles
The former first-round pick has been struggling to get on track out for the Cardinals. Reddick is an extremely athletic linebacker. He was a walk-on a Temple University where they found a way to use his athletic traits. He went from a walk-on to a first-round pick in the NFL draft. The Cardinals have since signed Jordan Hicks, De'Vondre Campbell, and drafted Isaiah Simmons in the past two years. This is a new coaching staff that didn't draft Reddick, so you can see the writing on the wall. He would instantly improve an Eagles linebacker unit that is just dreadful right now. This shouldn't take any more than a late-round pick or a player swap to get done.
Another former first-round pick in the same draft as Reddick could really help the Eagles right now. Conley is still on injured reserve for the Texans but when he comes back they could be sellers and the Eagles could be buyers. He was originally drafted by the Las Vegas Raiders and they traded him to Houston last year for a fourth-round pick. The Texans are winless four games into the year and just fired their head coach and general manager Bill O'Brien. This team's schedule is tough this year, and they don't have a promising outlook. If I'm the Eagles, I'm calling to see the availability of Conley.
Samuel has been rumored to be on the outs in Carolina all offseason. I know the Eagles have a ton of bodies at wide receiver but none of them can stay healthy or are proven. Samuel provides a dynamic skill set that could really benefit this team. They are in desperate need of a player who can create some yards after catch and Samuel is that guy. He could be a dynamic slot threat for this offense. He is young enough to grow with Carson Wentz and the young weapons this offense does have at its disposal.
Main Photo:
Embed from Getty Images