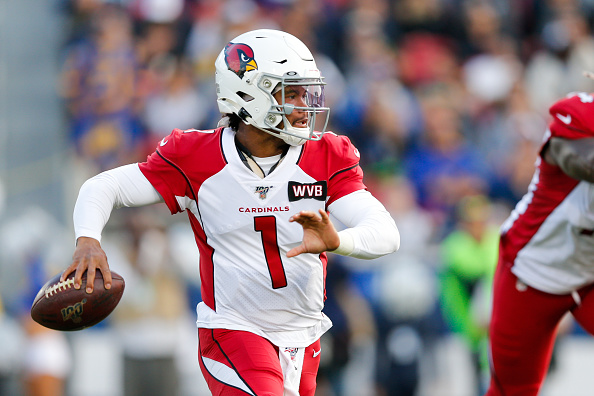 The 2020 season is about to get underway this week! All 32 teams are starting with the same record with goals to hoist the Lombardi trophy. Let's have some fun before we get ready for kickoff! Here are five 2020 NFL season bold predictions.
Five 2020 NFL Season Bold Predictions
The Lions have had an interesting offseason, considering they shipped their top corner Darius Slay to Philadelphia and added a million running backs. This team was competitive last year before quarterback Matthew Stafford went down with an injury, however. The Green Bay Packers seem primed to take a step back, making little to no improvements. The Minnesota Vikings lost a lot of talent, and the Chicago Bears still aren't sure if they have a quarterback. If Stafford can get back to playing at a high level, there is a chance the Lions could steal the NFL North. There is also a chance this team implodes and fires its coach during the season. I'll step out on a limb and take the Lions winning the North.
This team has been in the news a ton this offseason for things not pertaining to the football field. A lot of questions about the organizational culture have been at the forefront, and are currently under investigation. This team did upgrade at head coach bringing in Ron Rivera to turn this thing around. However, in an offseason that was hindered by the pandemic, it's really hard to see this team taking a step forward. This team will win games because of its defensive line led by Chase Young. The offense looks horrible on paper. The only thing to look forward to is Terry McLaurin. And, if second-year quarterback Dwayne Haskins takes a step forward, they could be competitive. I don't think that will be the case, as the offensive line is really bad and Haskins struggled the majority of his rookie season.
We've seen second-year quarterbacks take major leaps in the past few seasons. Carson Wentz, Patrick Mahomes, Lamar Jackson, and now it's Murray's turn. This team has some weapons to work with. The acquisition of DeAndre Hopkins should really help Murray take the next step. Murray showed plenty of promise last year. This division is tough with the Seattle Seahawks, and San Francisco 49ers, but if Murray takes that leap, this team could make some noise in the NFC West. Murray is primed for a big year.
This team went all-in when acquiring Jalen Ramsey at the trade deadline last season, but it didn't work as they missed the playoffs. Sean Mcvay is a good head coach, but his quarterback limits what this offense can do. Behind a leaky offensive line, you are playing with fire when discussing Goff and he struggled under pressure. Outside of Ramsey, Aaron Donald, Jared Goff, and Robert Woods, this roster doesn't offer much upside in a competitive division. Cooper Kupp is in a contract year, and the Rams just handed Ramsey a massive deal. This team has little draft capital and not a lot of cap room to work with moving forward. Look for a slow rebuild as the Rams secure a top ten pick. Oh, wait, that belongs to the Jacksonville Jaguars in the Ramsey trade!
The Steelers overcame horrendous quarterback play last year to finish 8-8. This was one of the best defenses in football last year. The Ravens were the darling of the NFL last season with MVP quarterback Lamar Jackson taking the league by storm last year. The Ravens have one of the best rosters in the league heading into the 2020 season. This would be an epic championship game as this is one of the best rivalries in the league. The Ravens are primed to go all the way and win the Superbowl.
Main Photo:
Embed from Getty Images