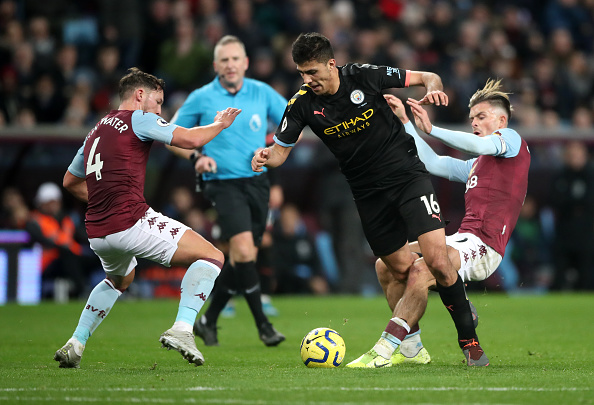 This Premier League season has been full of surprises. We have seen teams completely defy all of the odds, and others crumble under the pressure. More so of the second one. These are my predictions, from LWOS, for the second half of the season in the Premiership.
Premier League Second Half Predictions:
20. Norwich City
Although Norwich City is sitting at the bottom of the table, it is safe to say, they have had quite the exciting season. They tend to show up against the bigger clubs, including a win against Manchester City. Alongside this, they have had many notable draws against teams such as Leicester City, Tottenham, and Arsenal. Despite them being a fun young team, they just do not have what it takes to stay up in the Premiership for another season.
19. Bournemouth
Starting the season hot, Bournemouth was able to stay in the top half of the table up to match week 13. Even stationing at the seventh spot in week 11. However, this would be their peak as they quickly plummeted down the table. Just eight weeks later, they sit in the relegation zone on 18th. Their next match is against the 19th, however up and coming Watford. After that, they travel to Carrow Road to play 20th Norwich City. This could be the last chance for Bournemouth to turn their season back around. However, it just won't happen.
18. Aston Villa
Aston Villa is an interesting team, most people expected them to perform around the mid-table area this season, but as we have seen, they have underperformed greatly. They have been beating the bottom five teams, and have been getting killed by the big dogs. This just isn't something you're able to do in the Premier League. Aston Villa has what it takes to stay up, but if they continue to get these types of outcomes, they'll drop back down the Championship.
17. Burnley
I would have ranked Burnley higher in this ranking, but the come-up of Watford and the potential turnaround of West Ham lead them to this position. If Watford slows down or West Ham goes back to losing again, I can easily see Burnley taking 15th or 14th. However, because they have lost their past three games, the Clarets will finish 17th. Burnley hasn't beaten a team in the top half of the table yet this season. This includes a 4 – 2 loss to Chelsea, and a 5 – 0 blowout defeat from Tottenham. Due to their inability to play big teams, they'll stay in the Premier League, but just barely.
16. Newcastle United
Ahhh, the Geordies. Newcastle has lost their past three games, with a -7 goal difference in those three matches. It is going to be a difficult next couple of weeks for them against Wolves and Chelsea. If Wolverhampton and Chelsea can perform as they usually do and give Newcastle their fourth and fifth straight loss, it won't be looking good for their placement. I can see Newcastle finishing around 13th or 14th if they can pick up a couple more wins against big teams, but for now, they'll just barely survive relegation by a few points, finishing in 16th.
15th. Watford
Watford is a team that many people predicted to finish around 10th – 11th this season. However, through match weeks 13 to 19, they were in 20th place, at the bottom of the table. They lost to Manchester City 8-0 earlier on in the season, but they have won three of their last four, including a 2-0 win against Manchester United. A single win this week could get them out of the relegation zone, and with the way they've been playing recently, they'll keep climbing as far away as possible.
14th. Southampton
Southampton is very similar to Watford. They have been sitting at the bottom of the table for the majority of the season. Southampton has gone from 18th to 12th in just four weeks. They have had some major wins recently against Chelsea and Tottenham. If they continue to play like this, they can place even higher than this. But with a lot of great teams being so close in the table, they will finish 14th, but still a very good place.
13th. West Ham
West Ham is no doubt the most disappointing team of the season thus far. And that is saying something, considering Arsenal's season. West Ham recently sacked Manuel Pelligrini after dropping to near the bottom of the table. After this, they grabbed a 4-0 win against a struggling Bournemouth team. However, they showed major promise during this match including two goals from Mark Noble. They're currently sitting 16th, and as a major Premier League team, they can climb up pretty easily, but I don't know if they will be able to make up all of the points that they lost up to this point in the season.
12. Brighton
As one of the most average teams in the Premiership, they have stayed around the middle of the table throughout the first half of the season. They have proved they can play with the big boys, beating both Arsenal and Tottenham this season. They are also able to beat up on the lower placed teams such as Norwich City and Bournemouth. For an average team, it lays an average place, Brighton to finish 12th.
11th. Crystal Palace
Just after talking about Brighton, we go to Crystal Palace, isn't that interesting? Crystal Palace is in a similar boat as Brighton, but they have shown a bit more promise throughout the season. Just like Brighton Hove & Albion, they're able to beat up on the worst teams like Norwich City and Bournemouth, but it is Crystal Palace's ability to always gather at least one point in every match that puts them higher in the table. They have the fourth most draws on the season, and the ability to draw and gather at least a point from the better teams is huge. However, as teams continue to win, and you continue to draw, that will bump you back a few positions.
10th. Sheffield United
The Blazing Blades, Sheffield United have exceeded all expectations throughout the season thus far. Professional sports analysts predicted a 20th place finish for Sheffield, and as we have seen so far, this is far from reality. Sheffield United are currently in eighth place. I believe they will be able to stay on track for the second half of the season. With this being said though, teams such as Arsenal and Everton have, and will continue to increase their play. Leading to Sheffield United bumping back a few spots. This is still an incredible accomplishment for them and would be the highest they have ever finished in the Premier League in club history.
9th. Everton
Everton is in a very similar boat as West Ham United, they just dealt out their issues earlier. They have played seven games since the firing of Silva, only losing one of them to a strong Manchester City team. During this stretch, they have come out with wins against Chelsea, Burnley, Newcastle, and Brighton. They now sit in 11th place after falling into the relegation zone twice earlier in the season. Everything is looking up for Everton from here, they will finish just above the half-mark.
8th. Wolves
Moving up from the Championship just a season ago, Wolverhampton has not disappointed. Coming up, everyone knew they were to be good, and they are. They began with three straight draws this season and were not able to pick up their first win until they're the seventh match in the season in late September. However, since that time, they have only lost three games throughout the next 15. This was against two powerhouses Liverpool and Manchester City squads, and a slip up against Watford. Wolverhampton has only won seven games thus far, but the fact that they have the most drawn games in the Premiership next to Arsenal recollects a majority of the points. Wolverhampton is a solid squad.  Unfortunately, they will just miss out on an opportunity to play in the Europa League by a few positions.
7th. Arsenal
Speaking of missing out, next we have Arsenal. While they haven't dropped nearly as low in the table as Everton and West Ham have, with the talent this team has, they should be winning a decent amount against good teams, and winning almost every time against the smaller clubs. This is not the case with Arsenal though, they have drawn in so many games that should have been won. They tend to strike first early but blow that away later in the match. They drew with Norwich City, Southampton, Watford, and Bournemouth. If they were able to close out just half of these matches, they would be sitting around the sixth place right now. Instead, they're in 10th. Arsenal has great talent though, and with just a few points between 10th and the higher positions, Arsenal will climb the ladder and make the season look a bit better.
6th. Manchester United
As we begin to get towards the sharper end of the table, it is important to note that all of these teams are very solid fourth through sixth can go any direction. Manchester United is a great team, and they have done how just about everyone expected them to do this season. No one expected this team to be a top three squad, and some even predicted them to miss out on the top six. Manchester United is a much better team than people give them credit for. They're just not nearly as talented as some of the other big boys in the Premier League. Manchester United will not finish with a great season, but not a bad one either.
5th. Tottenham Hotspur
Tottenham have been on the struggle bus recently, but this can all change for the Spurs with just a single win. They have arguably one of the most talented fronts in the world. When they get going, no one can stop them. Tottenham's weakness, however, roots from their defense. They have only kept two clean sheets all season, and this hurts. Spurs are a very streaky team, but they're struggling to win against the other big clubs is the reason they're sat in eighth right now. If you are going to drop the games against the big clubs, you have to at least grab some draws. However, they struggle to even find a tied match against the big boys. Tottenham is in eighth right now, but I can't seem them not making it into the top five with the squad they have.
4th. Chelsea
We are now in the Champions League group state qualifying teams, and what better way to start it off, then with Chelsea. Chelsea has been playing some great football this year, and are in a position to qualify for the Champions League once again. Christian Pulisic was a great new signing for them, amongst goal leader Tanny Abraham who is having one of the best showings by any Premier League player this season. Chelsea is currently in fourth, five points above Manchester United. Despite their 2-0 loss to Southampton a few weeks ago, they're still looking like the same team they have all year.
3rd. Leicester City
Here we are again, a few years later. Everyone came into the season expecting Leicester City to finish around mid-table, but they have come out and proved us wrong once again. Jamie Vardy is the best goal-scorer in the Premiership. Him alongside James Maddison, I cannot see Leicester City dropping anytime soon. They're one point ahead of Manchester City, but 11 above fifth-place Manchester United. While I do believe that Manchester City is the better club and will overtake them in the final stretch, there is no doubt that Leicester City will qualify for the Champions League. Two of their four losses come from the best team on the planet, and the other two come from the Manchester teams. The 9-0 win against Southampton was also one of the biggest blowouts that we have seen in years.
2nd. Manchester City
Although they are in third place right now, it is hard to say that Manchester City has had a successful season. So many expected them to repeat as League winners and hold up that trophy once again. However, the second half of the season has already started, and they're behind first place by 17 points. You heard that right, 17 points. Liverpool has only dropped two points all season. Even a team like Manchester City just cannot keep up with this. They will easily qualify for the Champions League though, and possibly save all of their efforts and try to make a run for the title there. Along the way, I believe they will pass up Leicester, and finish around 10 points behind first place.
1st. Liverpool
What is there to say about these guys? They're the best team on the planet, they haven't lost, and their only draw came against a Manchester United team at Old Trafford. I don't believe they will lose all season, and they will continue to dominate week in and week out. They might take a couple more draws before the season is over, but it won't matter as they are just so far ahead of everyone else, they can spare a few points. Liverpool is the best team in the Premiership, the best team in Europe, and the best team in the world. There is no other spot for them but first place.
Main Photo:
Embed from Getty Images