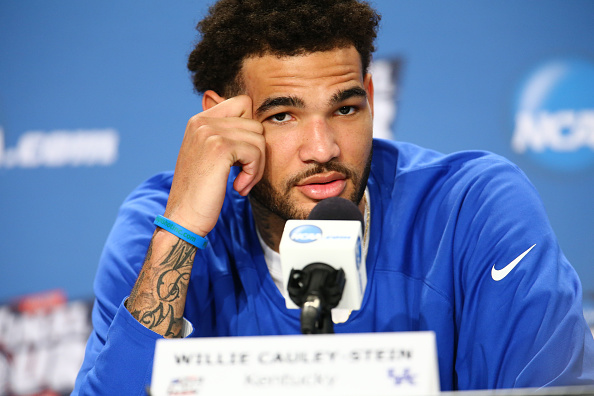 NBA Free Agency started on June 30th and like every year, the moves started piling up left and right for almost every team. We all focus on moves like Kevin Durant and Kyrie Irving to the Brooklyn Nets, Kemba Walker to the Boston Celtics, or even we want to focus on Kawhi Leonard and where he'll end up. Sometimes we seem to forget about the little moves, but the little moves can turn out to be an important part of a team's success.
Five Under The Radar NBA Free Agency Moves
J.J. Redick
The up and rising New Orleans Pelicans signed J.J. Redick to a 2-year, $26.5M deal. This is a great move for the Pelicans to make. He brings a lot of veteran leadership and is still a great shooter. He averaged 18.1 points per game last season with the Philadelphia 76ers. Redick helps a lot of the Pelicans woes like shooting and spacing on the floor. He will keep the offensive moving and can find the open man. This is a great short-term deal as Redick can be a great piece while the Pelicans are building around Zion Williamson.
Jared Dudley
Jared Dudley was an important piece to the Brooklyn Nets run last season and can be a perfect bench player. The Los Angels Lakers need bench players and they got one when NBA free agency started. They signed Dudley to a one-year, $2.6M deal. He started a good amount of games last season with the Nets but when he was on the bench, we was the leader. Dudley doesn't put up big numbers or anything like that but if you need something off the bench, he can bring it. He can make a couple of shots as well if they need him to. Also, he can be a veteran leader on that bench and that would be perfect for the Lakers.
Willy Cauley-Stein
The Golden State Warriors signed Willie Cauley-Stein to a deal for center depth. This is a very underrated move for a player who can bring valuable minutes and points. Cauley-Stein averaged 11.9 points per game with 8.4 rebounds in all 81 games for the Sacramento Kings. He is a big man who can catch lobs and crash the net. This was a steal for the Warriors and he will be looking to have a break-out year. NBA free agency
Wesley Matthews
The Milwaukee Bucks signed Wesley Matthews to the veteran's minimum of one-year worth $2.56. His defense might have fallen a little with age but he certainly still has game left. He can still shoot the ball and in particular, the catch-and-shoot. Matthews connected on 40.1 percent on the catch-on-shoot last season. He can also hit the corner three with the best of them as he connected on the corner three 47 percent of the time last season. This is really good news for the Bucks as they didn't do the best from the corner. Matthews is a pretty good pick-up to a team who can contend for years to come.
Bojan Bogdanovic
This was one of many good moves that the Utah Jazz made as they signed Bojan Bogdanovic to a four-year, $73M deal. He has been a very good player for the Pacers and looks to continue the same with the Jazz. Even with the addition of Mike Conley, they still needed to improve the shooting and they did. He has shot 38.9 percent from three over his career and is coming off of his best two years with the pacers as he shot over 40 percent both seasons. He will get a lot of open looks from outside and can create his own shot. The Jazz where a great defensive team last season and that alone propelled them but getting more offense was a must and they got it.
Last Point
These players can prove essential to a run and all of these players joined serious contenders if not this year, very soon. Over the years, bench players and role players proved to be one of the most important parts of a team. The Warriors had a great bench all the years they made their runs and won championships. This past season, the Toronto Raptors got very important points from the bench. NBA Free Agency is always filled with a lot of moves and these moves could change the landscape of the whole league.
Main Photo:
Embed from Getty Images