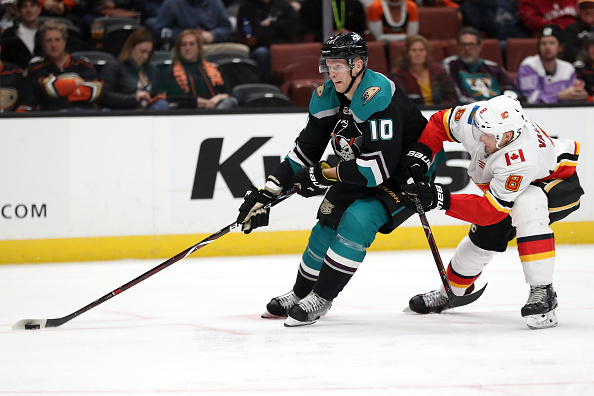 The NHL Central Division has been tough for years and now it has got even tougher. A lot of teams made significant moves in the division. If they didn't have enough to fight for, they have the Stanley Cup Champions St. Louis Blues in the division so that adds another level. Every team will be fighting and not one team will lay down and die. From top to bottom this division is tough and it will show for years to come.
NHL Central Division Just Got A Lot Tougher
Nashville Predators
The Nashville Predators finished first in the division last season with 99 points. They got knocked out in the first round by their central division rival, the Dallas Stars. They know they had to get better at the forward position and they did. The signed forward Matt Duchene to a seven-year, $56M deal with an AAV (Average Annual Value) of $8M. They had to trade defensemen P.K. Subban to the New Jersey Devils to clear some cap space to get Duchene. The Predators have a deep defensive core so the Predators are set. They are ready to make a deep run in the playoffs.
Dallas Stars
The Dallas Stars made a lot of moves in free agency. They lost forward Mats Zuccarello to another central division team but they made up for it with the moves they made. They signed forward Joe Pavelski to a three-year, $21M deal with an AAV of $7M. This is a great division. He is coming off a 38 goal season for the San Jose Sharks and he can bring a lot of leadership to this team. The Stars also signed forward Corey Perry to a one-year, $1.5M deal. He is another veteran presence that still has some game. They signed one more player and that is defensemen Andrej Sekera for one-year, $1.5M. The stars, who took the Blues to a game seven double-overtime game in the second round just got a lot better. They are even more dangerous than last year.
Minnesota Wild
After having season after season of disappointment, they finally went out and got some notable names. The Minnesota Wild are the central division foe that took Mats Zuccarello from the Stars. They signed him to a five-year, $30M deal with an AAV of $6M. He was one of the big free agents on the market and the Wild got him. He can make plays when needed whether it's distributing the puck and being in the right place at the right time. They also signed forward Ryan Hartman to a two-year, $3.8M deal with an AAV of 1.9M. He is that explosive player but he can give you some depth production. He has shown earlier in his career that he can score so the Wild hope they can get that player.
Colorado Avalanche
The Colorado Avalanche made a signing and a trade. They traded defensemen Tyson Barrie and forward Alex Kerfoot to the Toronto Maple Leafs for forward Nazem Kadri, defensemen Calle Rosen, and a third-round pick. That is a huge trade and no matter who won the trade, both teams are bringing back a really good player. The Avalanche also signed a player. They signed forward Joonas Donskoi to a four-year, $15.6M with an AAV of $3.9M. The Avalanche got a pretty good forward. He had 14 goals and 23 assists with the Sharks. The Avalanche are an up and coming team who just got a little better.
Chicago Blackhawks
The Chicago Blackhawks didn't do much in free agency but they made two trades. They traded three draft picks for forward Andrew Shaw. They also traded goaltender Anton Forsberg and defensemen Gustav Forsling to the Carolina Hurricanes for defensemen Calvin de Haan and a prospect. The Blackhawks made one signing on July first and it was goaltender Robin Lehner for two-year worth $5M. He will back up for Corey Crawford. They finished one point from last place as that's two years in a row they are either at the bottom or close. The need to get better and they got a little better.
A Fight Until The End
The signings are probably not done in the central division which means it probably will get even better. This division will be as tough as it has been in years. All teams will be gunning for not only the top but the St. Louis Blues. I won't be surprised if we see five teams yet again in the playoffs from this division. This division can also be named the black and blue division because teams will beat each other up and it will be a fight until the end.
Main Photo:
Embed from Getty Images