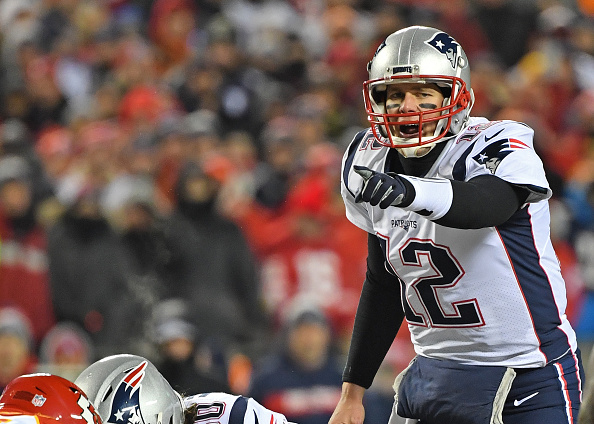 Last Sunday, while watching the conference championship games, something strange happened — I became a Tom Brady fan. For years, I've been what's politely described as the opposite of a New England Patriots fan. I've called Brady an "overrated system quarterback," decried him as unsportsmanlike as videos surfaced of his failures to shake the hands of opponents, and cheered for literally any other team instead of rooting for him and his celebrity lifestyle.
Becoming a Tom Brady fan
Tom Brady is Polarizing But Successful
Brady is a polarizing figure. Some in the anti-Patriots camp dislike him for legitimate reasons — his involvement in Deflategate and the seeming favoritism bestowed upon him by the officials at every turn. Others hate him for the wrong reasons — simply winning too much and turning that success into wealth and a lavish lifestyle, complete with a supermodel wife.
Love him or hate him, you can't take anything away from the guy. Brady is set to make his ninth Super Bowl appearance. The Patriots have never had a losing season since he became their starting quarterback. He lives a highly regimented life, displaying his extreme dedication to his sport. Five SuperBowl rings three league MVP awards, four SuperBowl MVP awards and plenty of NFL records are nothing to sneeze at.
Critics Question Him
A pair of back-to-back, early season losses to the Jacksonville Jaguars and Detroit Lions had Patriots critics foaming at the mouth. They called him too old to play. Newspapers wondered when he would retire. Blogs called him washed-up. I'm not young anymore, and listening to the critics and commentators lament Brady's over-40 status tugged at my heartstrings.
Becoming a Brady Fan
Sometime between realizing I'd rather watch any other matchup in the SuperBowl than the Los Angeles Rams and Kansas City Chiefs and combing through Brady's "Still Here" Instagram posts, I started to like him. I appreciated his steadfast commitment to proving the haters wrong. And, as I learned more about his humble beginnings — drafted 199th in the 6th round — I began to understand where his staunch resolve came from. I started to admire his commitment to his goal.
The conference championships presented the perfect storyline – two seasoned veterans facing off against two up-and-comers. What I wanted was to see the two veterans battle it out and the Saints emerge victorious. Brees versus Brady — an epic matchup of the two men most commonly mentioned in the G.O.A.T debate.  
The Last Word
There are two main reasons why I'm now cheering for Brady and the Patriots. Firstly, I'm firmly in the "Brees is the G.O.A.T" camp. I will not be cheering for the team that ended the Saints' chances at the SuperBowl. Secondly, I've come to appreciate the way Brady stares down his haters.
After the Patriots 37-31 overtime win over the Chiefs, Brady posted a victory message on Instagram. His video opened with his smug smile as he walked out of Arrowhead beside Rob Gronkowski. The music in the background — Diddy's "Bad Boy For Life."
Main Photo:
Embed from Getty Images