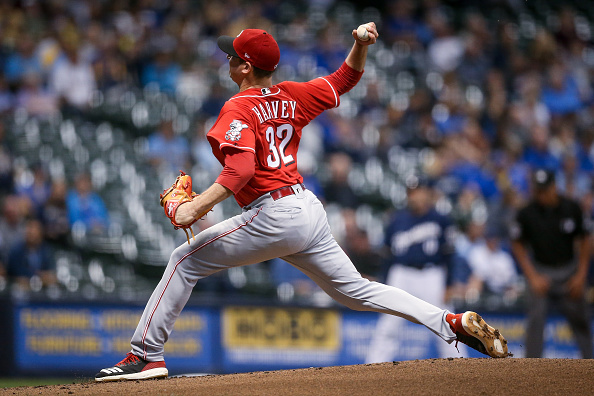 Not all the teams this offseason have the means to spend a great deal of money this offseason but that does not mean that there aren't players worth signing.  Competitive teams looking to add a few small pieces or teams that are not in positions to spend a lot of money will still be able to find the players they need to help them long term. Players like this are Clay Buchholz, Wade Miley, Matt Harvey, Anibal Sanchez and Gio Gonzalez.  These players are low risk for any team in the major leagues but can also be very beneficial.
5 Under The Radar Free Agent Pitchers
Clay Buchholz
In an injury shortened 2018 season Clay Buchholz went 7-2 with a 2.01 earned run average in 16 starts. Although it was his second consecutive injury shortened season, he had excellent numbers before his injury and is expected to regain his form from the start of last season. Buchholz is a pitcher who presents as low risk, high reward for any team in the league. This is the case because a competitive team has the possibility to sign a pitcher with 15 win potential at this stage of his career.  He is a pitcher who can also be attractive to rebuilding teams. He can provide a veteran presence to a young staff. If he does pitch to his potential, he can be an attractive trade piece to competitive teams to put them over the edge.
Wade Miley
After reinventing himself in 2018, Wade Miley is a pitcher who many teams should look to sign this offseason. With the addition of the cutter, Miley saved his career.  Miley exceeded expectations in the playoffs with the Brewers and really put his name on the map for the free agent pitching market. He can add depth to a roster and is a good back end of the rotation pitcher on a contending team. Miley can help many teams win games in the upcoming season as he is an established veteran expected to have another strong season.
Matt Harvey
Matt Harvey has front end of the rotation potential but has struggled with injuries over the past couple of seasons. After refusing a minor-league assignment last season, the New York Mets cut ties with the 29 year old pitcher. After signing with the Cincinnati Reds, Harvey showed signs of regaining his all-star caliber form as he was healthy and pitched well. Matt Harvey is a big name pitcher who resurrected his career in his 24 starts for the Reds. Harvey can be productive for many teams at low cost. There is no doubt that Harvey has a lot to offer as he has playoff experience but he still is a risk to teams as he is prone to injury and has had off-field issues in his past.
Anibal Sanchez
After a bounce-back 2018 season with the Atlanta Braves, Anibal Sanchez played himself into a valued commodity for teams in the upcoming season. After struggling with Detroit in 2016 and 2017, Sanchez looked like a great role pitcher again last seasom. Teams can never have too much starting pitching and Anibal Sanchez can provide this to teams. With experience as both a starting pitcher an relief pitcher, Sanchez can be a valued asset with his versatility. With playoff experience and an expectation that Sanchez pitches like he did last season, he is a great addition to any pitching staff.
Gio Gonzalez
Gio Gonzalez is an interesting target for teams. After going 7-11 with Washington, Gonzalez was 3-0 with Milwaukee after an August trade. Gonzalez is a crafty and reliable left-handed pitcher who should find a deal without a problem. He is a former 20 game winner with 11 years of big league experience. He is no longer a top end of the rotation pitcher though, but he can still be a major contributor. Gonzalez is a player who can help teams in a rebuild as he can mentor young rosters. He is also a pitcher that a manager can trust will be on the mound every 5 days.
Conclusion
All of the pitchers above present teams with unique low risk options to add to their staffs.  These pitchers won't demand a lot of money, but franchises can still expect success from these players when signing them.
Main Photo:
Embed from Getty Images