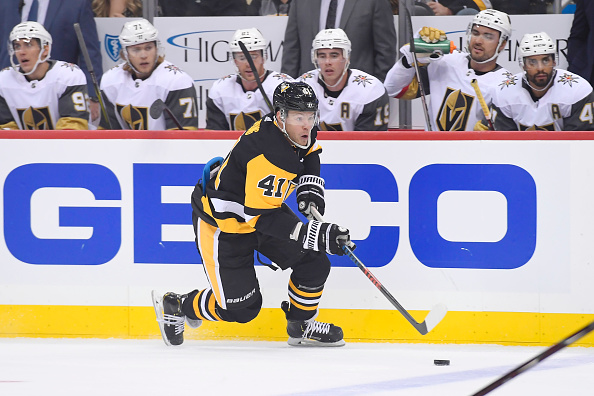 After the first week of the NHL Season, there have been a few surprise teams in both good and bad ways. For Example, the Carolina Hurricanes and Montreal Canadiens have started out good whereas teams like the St. Louis Blues and Minnesota Wild have been off their games the first week of the season. This list of rankings is compiled from the first week based on how I think each team has performed so far. There is always some debate in these rankings, especially early in the season and I am not blind to that fact. I am just trying to put out rankings as to how I see things. And the best thing is if you disagree with them feel free to drop a comment.
Anyway, here are my rankings through October 10th:
1. Carolina Hurricanes
Carolina is off to a great start. Surprising many. But with wins over Columbus, Vancouver, and the Rangers they have the best record in the NHL and have momentum.
2. Washington Capitals
No Stanley Cup hangover here. They just kept on rolling including a 7-0 beatdown of Boston on opening night.
3. Toronto Maple Leafs
Impressive on offense but still shaky on defense. They have 3-1 record regardless.
4. Anaheim Ducks
Off to a great start this season. Though their schedule to this point holds them off from being in the top two.
5. Dallas Stars
Great start, the Stars only loss has come to Toronto. But they had a very impressive win over Winnipeg.
6. Montreal Canadiens
Here is a team that has gotten off to a surprise start. Starting 1-0-1 with a win over Pittsburgh and an overtime loss to Toronto on opening night.
7. Chicago Blackhawks
Chicago has been on the bounce back trail after a stunning season last year. Corey Crawford staying healthy will be key for Chicago.
8. Boston Bruins
Despite a 7-0 thrashing to the hands of the Capitals on opening night the Bruins have bounced back winning two in a row outscoring their opponents 10-3.
9. Winnipeg Jets
An impressive win to open their season against the Blues and they have looked pretty solid up to this point.
10. Buffalo Sabres
The Sabres have been getting it done. Including a win over the defending Western Conference Champions.
11. San Jose Sharks
Off to a 2-1 start which includes an 8-2 win over the Flyers in a game where nothing went wrong.
12. Nashville Predators
It has been an okay start for the Predators. Nothing special but it is the way to early to press a panic button.
13. Columbus Blue Jackets
Two wins in three games for the Blue Jackets. Can't ask for more than that can you?
14. Colorado Avalanche
Impressive wins over the Wild and Flyers before falling to the Blue Jackets. They look like a team that is going to be in the playoff race come April so far. Which I expected.
15. Calgary Flames
Split a home and home with the Canucks and got a 3-0 win over Nashville this week. Mike Smith concerns me in net for the Flames.
16. New York Islanders
Got off to a so-so start this season before defeating the Sharks 4-0 on Columbus day which was a big surprise.
17. New Jersey Devils
Tough to rank the Devils based on one game, but they did put a licking on the Oilers in their game in Sweden with a 5-2 win.
18. Tampa Bay Lightning
Another team with one game, so they are not high up in the rankings, but they did defeat the Florida Panthers 2-1.
19. Los Angeles Kings
Despite being this low on this list the Kings have been impressive getting 3 points out of six against three tough opponents.
20. Philadelphia Flyers
I would have put them higher in these rankings because they have been pretty good but an 8-2 loss to San Jose hurt that chance.
21. Florida Panthers
Lost their only game this week but it was only a 2-1 loss to the Lightning, so nothing to really be worried about. Florida may end up as a wildcard come to the end of the season.
22. Pittsburgh Penguins
Impressive win over the Capitals and then a bad loss to a Montreal team that seems destined for a bottom five finish coming into the season.
23. Ottawa Senators
This season could be a disaster in Ottawa, between on-ice performance and questions on whether they got enough for Karlsson. It could be interesting in Canada's capital.
24. Arizona Coyotes
They had a nice win over the Ducks Wednesday night in a shootout. Otherwise they have not gotten off to a good start.
25. Edmonton Oilers
Tough to judge a team on one game. But that game was a 5-2 loss to the Devils. I expect them to turn it around. They have too much talent.
26. Vancouver Canucks
Okay start for the Canucks, but I don't see them getting any higher than this. This should be a long season for Vancouver in a rebuild year.
27. Detroit Red Wings
The Red Wings were not expected to do much this season. So far they are living up to that expectation.
28. Vegas Golden Knights
Is this a Stanley Cup hangover or a sophomore slump? Or both?
29. Minnesota Wild
A team that should get close to 100 points this season. I am not worried about this 0-1-1 start.
30. St. Louis Blues
Tough start for the Blues but make no mistake they most likely will be in the race come April.
31. New York Rangers
What hasn't gone wrong for the Rangers? Their offense has been brutal. I knew this may be a bad year for the Blueshirts but this is worse than I imagined.
Last Word
As you will see I did not reward teams for being 1-0 too much, it is such a small sample size that it is impossible to judge them through one game. Same with teams with one loss I tried not to ding them too much.
Main Photo:
Embed from Getty Images