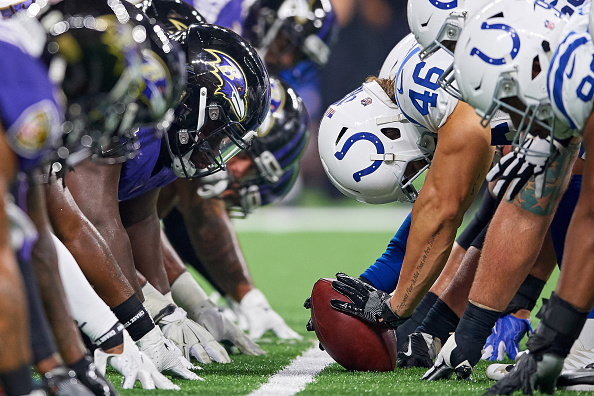 As we are now half way through the preseason of the 2018 season, the question remains, should we panic or calm down. Every fan has their own opinion of course as do I, but since I am writing this. How about I give you my opinion and then you can give me yours in the comments shall us?
WHEN THE SCORE LOOKS REALLY UGLY FOR YOUR TEAM
As a Pittsburgh Steelers fan, I of course would prefer that we had the winning score against the Green Bay Packers instead of the losing one. However, in preseason, you aren't seeing the whole starting team. You are seeing rookies and draftees who are trying to impress the team with their preseason play so they can get play time in the actual games that count. And if you look at it, even in a loss, 34 points on the board, not using your best guys is still good. Now imagine having all the top guys in their in the regular season and what you can do.
SOME GAMES ARE TRULY BRAGGING RIGHTS
As the preseason schedule rolls around. There are certain games that always happen. These are the ones that while they mean nothing in the long run of the season, it is just that little thing to keep in your back pocket as a bragging card. Always the members of the last Super Bowl play in the preseason, and as is the case a lot of times, hey at least the New England Patriots won now over the Philadelphia Eagles even though they couldn't pull it off in February. Of course that is probably a much bitterer pill to swallow. But in a case like the yearly battle of Pennsylvania. Families divide which team they like, the Steeler fans. No matter what happens for the rest of the year, over will have fun poking at the Eagles fans that we won again.
LET'S NOT FORGET THIS IS A JOB FOR THESE GUYS
Yes, they are not working nine to five and punching in like most of us do. However this is their dream and their livelihood. Preseason is when they can show the coaches, coordinators, and owners that they were right to pick them in the draft. Or that they were right to pick them up in a trade and give them a chance. In the preseason environment the final score isn't exactly the main focus. Players change play to play, quarter to quarter. This is their job interview, show me what you can do. Yes wins are important, but not until the regular season. Already there are great plays made, the fire is lit under some of these guys.
DANGERS AND CHALLENGES OF THE PRESEASON
One of the big challenges of the preseason is not only for the coaches and players but for the referees. Every season there are new rules implemented to improve the safety and fairness of the game. Of course, not all of these rules work out for the better and some are changed later. But preseason is a good time to try to learn them so mistakes. Such as the horrible call of roughing called in the Minnesota Vikings` game. Addressing and relearning and hopefully not repeating in the real games. We can only hope anyway.
The other challenge in preseason is to make sure you show your stuff without hurting yourself. Such as in the case of Buffalo Bills QB AJ Mccarron. Injured in what doctors thought to be a broken collarbone. In a case like that he would miss six weeks or more. Luckily for him, it didn't break. He is listed as day to day. A much better status for any player, though it points out how quickly one bad play in preseason can mess up your entire year.
LAST WORD
These games are getting the rust off and the kinks out. The amount of fair weather fans who jump up and down during a preseason game that their team is doing horrible is laughable. How many times has a team gone 4-0 in the preseason and then tanked during the regular season? Ask a Cleveland Browns fan, they will tell you. Advanced practice is what they are. There is only so much good practice in games against your own team split up. Or even practice reps with other squads. You need preseason for full suit up get out there and run plays practice. Calm down people, less than two weeks and you can yell your head off. Play on.
Main Photo: