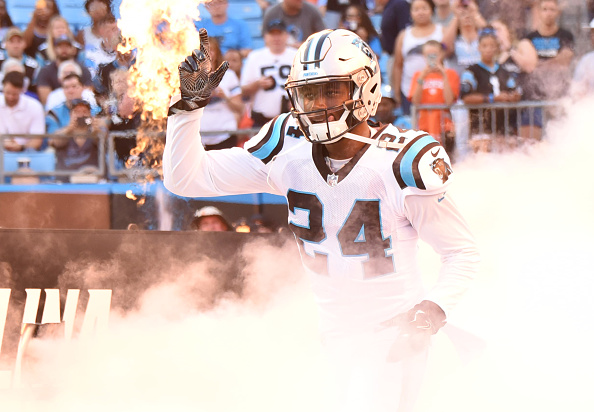 The Carolina Panthers have won their first two preseason games of the year, but with a host of problems to go with them. After they routed the Buffalo Bills in week one, all three offenses went on to secure the win against the Miami Dolphins. Although they've won two games, there are still areas that will be a problem for this team possibly until the end of the season. Let's take a look at the Carolina Panthers top three problem areas heading into preseason week 3:
The Carolina Panthers Top Three Problem Areas
3. Cornerback/safety
It's clear that this is one of the major problem areas for the Panthers, but what is unclear is how defensive coordinator, Eric Washington, plans to deal with the issue. We know that James Bradberry is the number one choice at the corner position but what's been the toughest these last two games is finding a number two guy.
Ross Cockrell appeared to be battling for that spot when he suffered his leg injury back on July 30, according to Bill Voth. Joseph Pearson of The Charlotte Observer said Mike Tomlin noted how combative of a player Cockrell is and that he's good with his hands. Now, we'll have to wait and see.
2. Is Ian Thomas solid replacement for Greg Olsen?
Let's face it, it is going to be super hard trying to replace Greg Olsen once he decides to hang it up. Is Ian Thomas the answer to the Panthers prayers? There is no way to be sure right now, and I don't think this question will be answered in the next two games, but he does appear to be a solid player thus far.
Thomas scored the only receiving touchdown in the win against the Dolphins, on Friday. Not only that but he did a good job blocking. I still question whether his size is going to slow him down or help him excel. Luckily this is a problem they have a few more years to figure out.
1. Offensive line
The Panthers number one issue is the offensive line. It wasn't enough that Andrew Norwell left the team, but now things get more complicated as Carolina learns of another injury. Matt Kalil, who was reported out on Monday, will probably be out the rest of the season. Joe Persons said that Tyler Moton took most of the left tackles reps at practice leaving a gaping hole on the right side.
This is the biggest problem for the Panthers because it definitely won't be solved in two weeks. Without a solid offensive line, the Panthers could be looking at major issues there.
The Panthers have plenty to figure out, especially on offense. If they want to be competitive this year, they have to answer some of these questions. Unfortunately, though, the most important question may not get answered in time.
Main Photo:
Embed from Getty Imageswindow.gie=window.gie||function(c){(gie.q=gie.q||[]).push(c)};gie(function(){gie.widgets.load({id:'0zr5GdRTTlFNFSild4nnGg',sig:'_VBYyxTc8bU59MGQrKQiOLCJeTikG3owkLIrd_rvETI=',w:'594px',h:'412px',items:'828742786′,caption: true ,tld:'com',is360: false })});