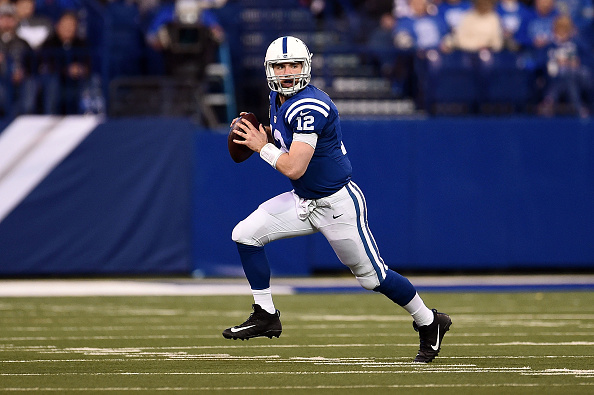 In this series of articles here on the Last Word On Sports, we will be breaking down each NFL division starting every Monday, preparing for the upcoming 2018 NFL Season. We will highlight the strengths and weaknesses of each team and make our best analysis and predictions for this upcoming season. This week we break down the AFC South starting with the Indianapolis Colts breakdown.
2018 NFL Breakdown: Indianapolis Colts (4-12)
Strengths
After 6 years of Andrew Luck carrying this organization, they finally reward him with a solid offensive line. Adding top 10 draft pick Quenton Nelson to that offensive line definitely set them over the edge to an above average group of blockers. Who knows how good Luck or backup quarterback Jacoby Brissett will be without having to run for their lives every single play.
One of the most interesting layers to this team is the plethora of pass rushers they have. None of them would be considered studs, but they have solid players like Jabaal Sheard, Denico Autry, Chris McCain and John Simon. If the Colts had that stud in the front seven for these players to complement, then this would be a major strength, but as it stands right now it is just something interesting to look out for.
Weaknesses
Where do I start? As of the making of this article, the Colts have $52 million in cap space. They were not active in free agency, and because of this, the roster as a whole has a very long way to go, especially on defense. The defensive backs look especially raw, with safety Malik Hooker back to hopefully lead this defense as best as he can.
But the big problem is there is just not enough talent on this team. If Luck comes back, who knows how good he will be? When your best receiving threats are T.Y. Hilton, Jack Doyle, and Eric Ebron, then Luck will have to play his best to receive solid production. The backfield remains a mystery as well, with Marlon Mack looking to start, and rookies Jordan Wilkins and Nyheim Hines looking to earn some playing time.
Team MVP: Andrew Luck

I have faith in Andrew Luck. If all goes well, Luck might finally be ready to come back and play in the NFL, and if he is at his full form then teams better be ready. When healthy, Luck is a top 5 quarterback in the league and knows how to bring out the best in all of his players. This season looks to be a bright spot for him, as his offensive line is the best it has ever been. If healthy, expect a big season out of Luck.
Breakout Rookie: Quenton Nelson
The Colts landed arguably the best player of the entire 2018 draft class. If Quenton Nelson is any good as I think he is, he will be a long-term starter for years, and possibly an All-Pro player. He helps the Colts boast one of the best interior offensive lines in the league.
Reason for Prediction:
Despite the fairly easy schedule the Colts face (22nd in the NFL based on strength of schedule) there are not enough talented players on both sides of the ball to compete in games. They play the NFC East, one of the toughest division in football, and the AFC East, one of the easiest. They could very well go 3-1 in the AFC East and then proceed to lose all of their games, but that seems like a stretch. There is little hope for the Colts to return to the playoffs, but it would not hurt for the Colts to have a top 5 pick in the draft once again.
Main Photo:
Embed from Getty Images