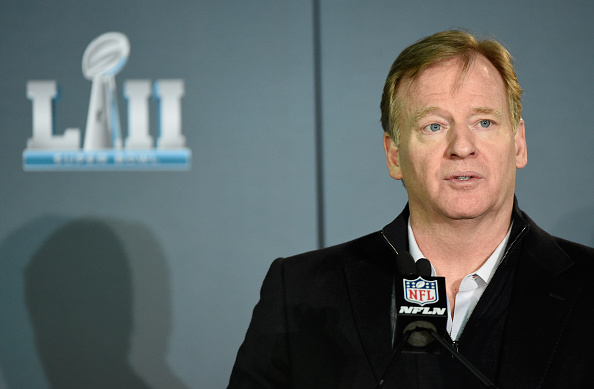 The NFL is a huge business, or more precisely one business with thirty-two independent branches. Their main goal is to be profitable, the way to get to that is to win games. In order to win games, you must have a great group of talented players. Fans are attached to these players both because of their personality and their talent. Then contracts expire and surprise trades made, and all hell breaks loose. Let's look at the pros and cons of the business side of the game we love.
MAKING WAY FOR THE NEW PICKS
One of the biggest reasons players are cut from the team is the salary cap and the need to make room for new players. Some from trades and many from the draft. The draft is just about a week away (April 26th – April 28th) and the scouts have been paying attention for months to who they want to recommend to their teams. When a big name star is released such as Dez Bryant from the Dallas Cowboys, speculation about why arises. One of the theories is that they have their eye on a rookie replacement. Dez is talented enough that he will sign a contract somewhere. Still many fans were scratching their heads at this decision.
STALLED CONTRACTS FRUSTRATE THE FANS AS MUCH AS PLAYERS
It is one of the biggest things about being a football fan, Monday morning quarterbacking. As if any of us could suit up and get on that field and see over the heads of all the lineman that the receiver was wide open. Of course we saw it from an overhead camera and several replays, but no matter. So in true fan form, we act as if we know why a contract hasn't renewed for one of our favorite players.
The case of Le'veon Bell drives the Steeler fans crazy, he is a very talented player and from a fan perspective, should be a Steeler for life. But when you examine the business side, there are other things to consider. He signed a one year contract last year based largely on the fact that he hadn't played a complete season because of injury. Logically a sound business decision, emotionally, fans don't want to lose him and see him in a different teams colors.
SHOULD THE NFL CARE WHAT THE FANS SAY ABOUT TRADES
There are casual fans, bandwagon jumper fans, and hardcore fans. All of which can generate revenue for the teams. But some fans when angered enough by a trade or cut can switch loyalties to another team. This is a good and bad thing for owners. Since trading teams usually means buying new merchandise, which of course makes them money. The hardest core fans will actually call the corporate office and tell them their thoughts (I have the number to the Steelers office on my phone). Can one fan change anything? Probably not, but when many voice their opinion to the management. Sometimes it sways higher ups to at least reevaluate what they were thinking and see if a change should happen.
WHEN FANS TURN ON A PLAYER
Sometimes the love goes awry. This could be from a player's poor performance on or off the field. It could be the attitude of a player. Most players are very appreciative and love having fans. They are gracious and fun at events where they come in contact with them. But some players are very snobbish. They seem to be bothered by just being around fans. No talent makes up for that. Fans are tired of liking them and actually encourage or hope for a trade to get rid of them.
BOTTOM LINE
The NFL is a huge conglomerate and will always want to do what it can to make money like any business. However, a fan based business must keep its fan base happy or they lose revenue. It is a balance that isn't always easy to achieve. Rule changes, penalties, uneven enforcement of penalties are all other things that drive fans crazy. But the diehard fans will put up with a lot to see their favorite teams play, but too unhappy and they will spend less money and the NFL needs to remember that.
Get your scorecard ready to see who your team drafts next week, one event closer to kickoff.
Main Image Credit: Embed from Getty Images