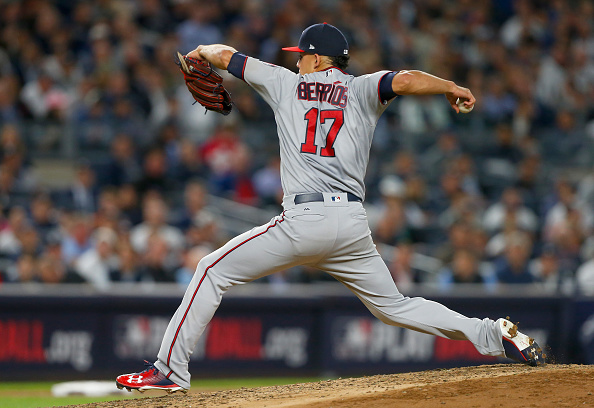 The American League Cy Young race always seems to come down to the wire. There is no real clear cut choice in the AL. In 2018, there are some youngsters who could sneak in and steal the award. Here are some of the favorites for the 2018 American League Cy Young.
2018 American League Cy Young Favorites
McCullers is beginning to develop into a dominating force in the middle of the Astros rotation. He pitched phenomenally during the 2017 World Series run. McCullers has had his fair share of injuries, but he is still only 24 years old. Pitching behind Justin Verlander, Dallas Keuchel, and Gerritt Cole will certainly help his development. He is going to win an American League Cy Young sometime soon.
For those of you that do not know who Jose Berrios is, get to know him. Berrios is a star rising before our very eyes in Minnesota. The kid can flat out pitch. In 2017, he made 25 starts and went 14-8 with a 3.89 ERA. He has a power fastball and a good breaking curveball in his arsenal. Berrios took some big strides in 2017, and it's time he rises even more in 2018. Berries is quickly developing himself into a future Cy Young winner.
3 Dallas Keuchel
Keuchel has been up and down the past couple of years. He took home the 2015 American League Cy Young, but struggled in 2016. He returned to form in 2017, winning 14 games. Keuchel will continue his dominance in 2018.
Kluber took home the 2017 American League Cy Young, the second of his career. He won the award rightfully so, as he led the league in both wins and ERA. Kluber has a great curveball and a devastating sinker. Kluber leads the way on an elite Indians pitching staff. He will continue to do so in 2018.
Chris Sale is the obvious favorite here. He went to Boston is 2017, and still pitched like an ace. Sale has a good fastball, mixed with a nasty slider. He was the AL Cy Young runner up in 2017, which will make him extra motivated to take home the award in 2018.
Main Photo: