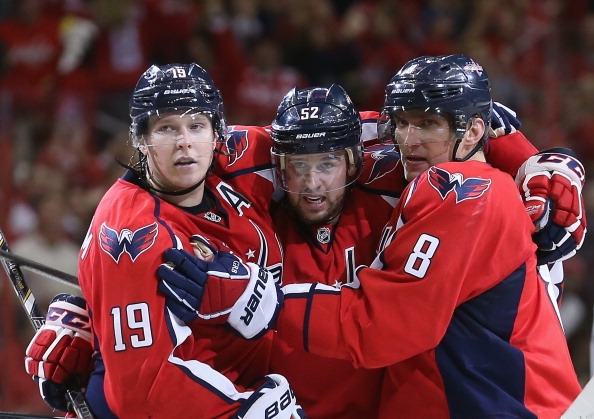 The NHL trade deadline is the time of hockey season where everyone overreacts by dreaming up perfect scenarios for their team to magically become a cup favourite. Teams on the bubble like Anehiem and Dallas who think they are potentially one piece shy of becoming cup contenders, look to be working the phones heavily over the next week as well as teams like the Washington Capitals who know their window is closing.
This year will be no different with star calibre players like Mike Hoffman and Max Pacioretty looking to find new homes. The Deadline is not until February 1st but if the last few years are an indicator, the primary deals will get done well before. One deal typically will not alter an entire franchise but it is usually a step in the right direction when trying to take home hockey's biggest prize in June.
5 NHL Trade Deadline Perfect Matches
Ryan McDonagh (D): New York Rangers –> Toronto Maple Leafs
The Leafs have been in the market for a number-one defender ever since Tomas Kaberle was shown the door and in came Dion Phaneuf. That solution never yielded any results but McDonagh could be just to piece Toronto needs to establish itself as a favourite in the east. Morgan Rielly has bounced back nicely after his most underwhelming season in 2017 and could partner up beautifully with the current Rangers defenseman.
Aside from Rielly, the Leafs have a problem with their defenders: you either play all defence or none. McDonagh has always been more of a defensive defender but he has shown that when given the opportunity, he has a great 2-way game. His cap hit very manageable $4.7 million cap hit and has a year left on his deal after 2018 concludes. The price for a player of McDonagh's stature is never cheap but if the Leafs feel he is the missing piece, they have the prospects to make a move for him.
Thomas Vanek (LW): Vancouver Canucks –> Dallas Stars
Vanek has flown under the radar all season as one of the best bang-for-your-buck free agent signings of last offseason. His cap hit is a measly $2 million and has put up a solid 39 points in 58 games for one of the league's worst teams. Vanek has become accustomed to being moved around as he has played for seven teams since the beginning of the 2013-14 season. Dallas would be the ideal situation for the 34-year-old if he is traded before February 26th.
The Stars had one of the biggest offseason overhalls in recent memory and have been fairly consistent throughout their first 58 games. They currently find themselves in third in the central division but could use another top-six forward to round out an already quality group. Vanek would slot in on the second line with Jason Spezza and add more firepower to a team that typically holds one of the NHL's most potent scoring units. Dallas is playing it's best team defence in a very long time and now has the opportunity to focus on improving its 10th ranked offence before the playoffs start.
Patrick Maroon (LW): Edmonton Oilers –> Anaheim Ducks
The Oilers seem to have had Maroon on the block since their slow start became an awful followup season to their first playoff appearance in a decade. With that in mind, there doesn't look like any scenario in which Maroon is in an Oiler's uniform post-deadline. He will become a UFA at the end of the season and a return to Anaheim looks like a perfect scenario for the 29-year-old. Also, keep in mind he can return to Edmonton next season if the two sides choose to reunite.
Maroon has had the most success scoring alongside Connor McDavid and could potentially fit in with Ryan Getzlaf and Corey Perry on the Ducks first line. Rickard Rakell has been brilliant this season and could add some needed depth scoring to the Ryan Kesler led second line while Maroon keeps the first line dangerous. Anehiem was bitten by the injury bug heavily at the beginning of the year and need to add scoring if they hope to make up the points they lost in October and November.
Mike Green (D): Detroit Red Wings –> Washington Capitals
Another case of a player returning to a previous team, Green could be the Capitals yearly deadline addition and contribute immediately to a defensive core that would benefit from added depth. It might not be the exact same as the heyday from 2007-2010 but Green can still log significant minutes on both the second or first powerplay units. His points totals have been steady since signing with Detriot back in 2015 and could be inflated by the Capitals attack-first mentality. They made a similar type move to acquire Kevin Shattenkirk at last years deadline.
The Capitals have been all in for what feels like forever, and probably don't like the option of sticking with Christian Djoos on their first defensive pairing. However, the caps are also limited due to their lack of cap space. Washington currently has just under $2 million to work with before the deadline and Green has an AAV of $6 million. Detroit probably doesn't want to retain any of his salary either. This means that Washington would have to find a way to move a very substantial contract before obtaining Green, and an easy solution doesn't exist.
However, if the Capitals are really committed to winning this season, they will find a way. Green has already invested a lot of time in the Capitals organization so why not have another run at winning a cup where he was drafted?
Rick Nash (LW): New York Rangers –> Boston Bruins
The Rangers look just about ready to completely blow up their core and Nash is the most likely to be gone on deadline day. Nash's production has been spotty since his first season in New York and looks to be a perfect addition to the Bruins second line. When healthy, Boston's first line does more damage than almost any other unit in the entire NHL. The production then tails off as there are no real huge scoring threats throughout the rest of their forwards besides David Krejci and rookie Jake DeBrusk. The depth is decent but Nash's present definitely wouldn't hurt.
Nash's physical style has always been embodied by the Bruins franchise and his solid shot could work very nicely on the Bruins top powerplay unit. The Rangers can also potentially get the most out of Boston if they choose to trade him to the Bruins. If the Bruins want to obtain Nash as a rental, they will need New York to retain some salary thus raising the price of Nash. Assuming Nash's price tag isn't particularly high, this is a win-win for both teams.
Image Credit:
Embed from Getty Images