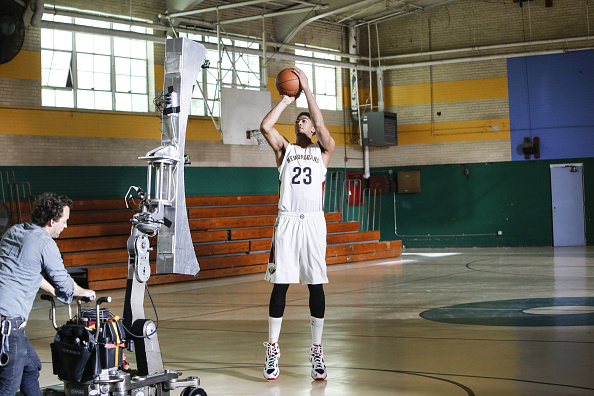 In Boston, rumors are a way of life for Boston sports fans. With the Super Bowl two weeks away, let's get all caught up on some Celtics rumors. There have been rumblings that Pelicans forward Anthony Davis could be headed to Boson. To acquire a player of such magnitude, it would take multiple assets to acquire him. In this post, we'll examine three reasons why the Celtics are not a logical place for Davis to land.
Three Reasons Why The Celtics Will Not Acquire Anthony Davis
1 Lack of Depth
Reason number one, Boston does not have enough attractive assets to send to New Orleans. The Celtics currently have an abundance of number one picks, but still, that is not enough. Even if the Celtics did offer the 2018 Laker pick plus Sacramento's and Clippers number one next year that still wouldn't even be close to enough. In order to acquire Davis, the Celtics would have to part ways with either Jaylen Brown or rookie Jayson Tatum. Both are considered franchise type players and GM Danny Ainge is high on both the rising stars.
2 Franchise Type Players
Celtics general Manager Danny Ainge has stressed that he would not deal either Brown or Tatum. He gave up a precious number one pick last year to maneuver and get Jayson Tatum out of Duke in the draft. Both Tatum and Brown have been an integral reason for the Celtics success the past two years. Brown is one of the leagues rising young stars averaging 14 points per game and 5 rebounds per game. If the Celtics have any type of hope in achieving banner number 18 look for Brown and Taum to remain in Boston.
3 Trade Deadline
With the trade deadline only a month away the question is What can the Celtics do realistically? For those of us who follow the Celtics and Danny Ainge, fans know that the Celtics will do something. There is no question that Davis is one of the top 10 players in the league. At only 23 years old, Davis is averaging 26 points per game and 10 rebounds per game. The Celtics certainly need another big man to compliment Al Horford and Aaron Baynes. However, don't believe any rumors of Anthony Davis coming to Boston anytime soon.
With the Celtics currently in first place in the NBA East look for Danny Ainge to do something next month. To acquire a player like Davis it will take at least the three extra number one picks plus either Jayson Tatum or Jaylen Brown. Look for Boston to go in another direction.
Main Photo: