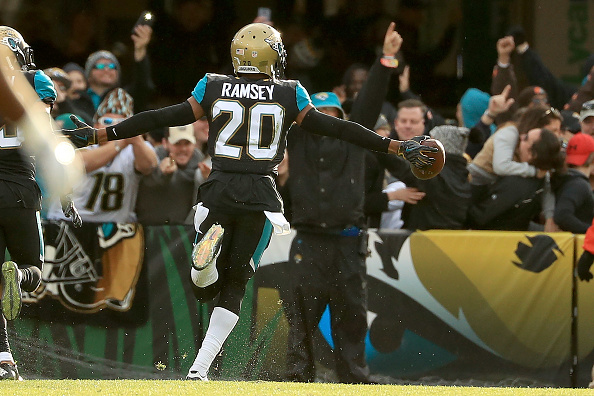 The Jacksonville Jaguars advanced to the AFC Championship game after Sunday's 45-42 win over the Pittsburgh Steelers. Matching them up against the defending Super Bowl Champs, the New England Patriots, in the AFC Title Game.
Given the past success of the Patriots in the postseason, some might not be giving the Jaguars a chance in this matchup between the two AFC Division champs. If the Jaguars want to make a statement and knock off the defending champs, these keys will be vital.
3 Keys to a Jaguars win: Jaguars vs. Patriots
1. Get to Tom Brady
If the Jaguars would like to have any success stopping the New England offense, their pass rush will have to be present on Sunday. Letting Brady sit in the pocket with time is a recipe for disaster, one that everyone knows. Luckily for Jacksonville, they are one of the best pass rushing units in the entire league, fittingly earning them the nickname "Sacksonville". Finishing 2nd in Sacks and YDSL (Yards lost on sack), their pass rush was dominant in many games this season. They have to make Tom Brady uncomfortable in the pocket so he can't put on a passing clinic.
2. Turn Them Over
This highly talented defense will have to be the group to win the game for Jacksonville. Their ultimate goal should be what they've done all season, relieve some of the pressure from Blake Bortles and make it easier on the offense. By doing that they must turn Brady and that offense over at least 2 times throughout the game. With All Pros Jalen Ramsey and Calais Campbell leading the defense, Jacksonville finished 2nd in total takeaways in the regular season with 33. They are very much capable of making Sunday a very long day for Tom Brady and the Patriots offense.
3. Establish the Run
Jacksonville must simply make life easier for Blake Bortles and establish a run game with their young talented back in Leonard Fournette. He was a big key in the divisional round victory over the Pittsburgh Steelers, finishing up with 109 rushing yards and 3 TDs, making the workload for Bortles easier and opening up the offensive play calling. New England was average against the run this year, allowing 111.8 rushing yards per game. If the Jaguars can establish an early rushing presence, they will control the pace of the game.
Image Credit:
Embed from Getty Images