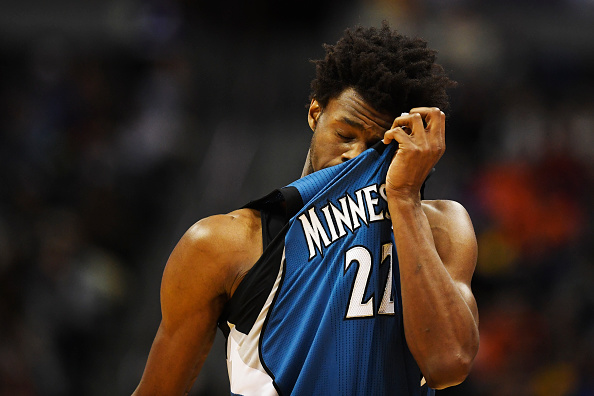 This weekend you have seven must-see games. Saturday is jammed packed with three Top 25 college basketball games. The Big 12, arguably the best basketball conference this year, boasts two of the games. The NFL playoffs start back up with a great NFC game between the Atlanta Falcons and Philadelphia Eagles. Then Sunday, the best game of the weekend with the Saints taking on the Minnesota Vikings. The final round of the Sony Open. And to cap it off, an NBA marque game Sunday night.
Must See Weekend Games – January 13/14
Saturday
16 TCU @ 9 Oklahoma
How to Watch: ESPNU WatchESPN
Time: 1:00 PM
Oklahoma's freshman Trae Young takes his team into a Big 12 match-up with number 16 TCU. TCU is coming off a double-overtime loss to Texas where Oklahoma is coming off a home win against number 8 Texas Tech. After starting 13-0, TCU has lost three conference games and at 1-3. Oklahoma is 13-2 with a 3-1 conference record. These teams have already met with a Oklahoma 90-89 win. Hopefully this game can live up to the first meeting.
2 West Virginia @ 8 Texas Tech
How to Watch: ESPN WatchESPN
Time: 2:00 PM
West Virginia travels to number eight Texas Tech. West Virginia is leading the Big 12 at 4-0 and is the only team undefeated in conference play. Texas Tech is sitting at 3-1 in conference play with its only loss coming to Oklahoma. Since losing its first game, West Virginia has strung 15 wins together. Texas Tech has been a pleasant surprise this season and it will be interesting if they can stop the Mountaineers winning streak.
25 Creighton @ 10 Xavier
How to Watch: FOX FOXSportGO App
Time: 2:00 PM
Big East leading Creighton travels to number 10 Xavier. Creighton is coming in on a four game winning streak. They lead the Big East at 4-1 and 14-3 overall. Xavier is sitting 3-2 in conference play and coming off back to back loses. In its last game, Xavier was blown out by number one Villanova 89-65. It will be interesting if Xavier can get back on track at home against conference-leading Creighton.
How to Watch: NBC NBC Sports App
Time: 4:35 PM
The Atlanta Falcons travel to take on the number one seed Philadelphia Eagles. Can the Falcons make it two in a row on the road? Can Nick Foles take the Eagles to the NFC championship? The Eagles are the first ever number one seed to be underdogs in NFL playoff history. It will be interesting to see if the Falcons' defense can keep up their great play. Who will continue their season?
Sunday
How to Watch: Fox FoxSportsGO App
Time: 4:40PM
The NFL's second-ranked offense takes on the league's number one ranked defense as the New Orleans Saints travel to Minnesota to take on the Vikings. These teams opened the season against each other with a Vikings 29-19 win. But, these teams are vastly different, now. It will be interesting to see how Case Keenum plays in his first NFL playoff start. Drew Brees facing the Vikings defense is an intriguing battle. This should be the best matchup of the weekend and a clash of titans.
Sony Open Final Round
How to Watch: Golf Channel Golf Channel App
Time: 6:00-10:00PM
The PGA Tour concludes their stop in Hawaii with the Sony Open. Defending champion, Justin Thomas looks to match his 59. Other notable players, Jordan Spieth, Daniel Berger, and Zach Johnson look to leave the island with a victory.
How to Watch: ESPN WatchESPN
Time: 9:00PM
The Blazers travel to take on the T-Wolves in a western conference matchup. Both teams have games on Friday, the Blazers will be playing at the Pelicans while the T-Wolves will hosting the Knicks. The Blazers are four games back of the T-Wolves for the fourth spot in the western conference and the Pacific division. The T-Wolves beat the Blazers in an earlier matchup this season 108-107. These are games are very important to both teams with tie-breakers at the end of the season.
All times are Eastern
What are your predictions for these games? And are there any other games you are looking forward to that I left out? Leave a comment so we can discuss.
DENVER, CO – DECEMBER 28: Andrew Wiggins (22) of the Minnesota Timberwolves wipes sweat from his brow against the Denver Nuggets during the second quarter. The Denver Nuggets hosted the Minnesota Timberwolves on Wednesday, December 28, 2016. (Photo by AAron Ontiveroz/The Denver Post via Getty Images)