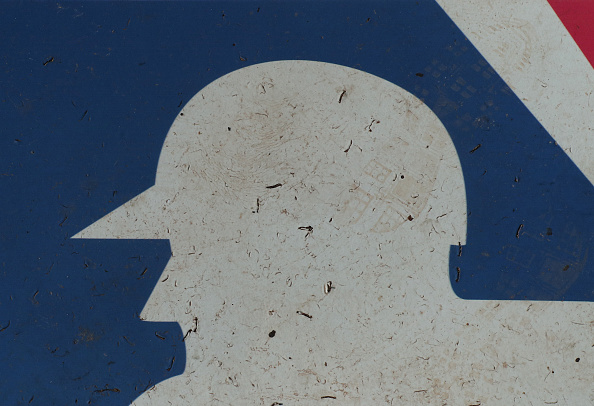 The Baseball Writers Association of America released the 2018 MLB Hall of Fame ballot early last week. Lets' break down 11 of the 33 candidates below.
Rolen won the 1997 Rookie of the Year, made seven All Star games, and won eight Gold Glove awards. He has a higher career WAR (70.0) than the average for Hall of Fame third basemen (67.5).
Johan Santana pitched the first, and only, no-hitter in New York mets history. He is also a 2x
Cy Young
award winner, a Gold Glove winner and a 4x All Star. Santana also recorded a Triple Crown in 2006. For his career, he has a record of 139-78 with 1,988 strikeouts and a 3.20 ERA.
Curt Shilling
Schilling is most famously known for the Bloody Sock game and his post retirement mishaps. However, during his career the righty posted some big numbers. Schilling is a 6x All Star, a 3x World Series champ, a World Series MVP, and an NLCS MVP. Over his 20 year career, Schilling had 3,116 strikeouts.
Sheffield was a slugger in his days. He is a member of the 500 home run club, with 509 in his career. He is a 9x All Star, and a 5x Silver Slugger. Sheffield hit .330 in 1992, winning his only batting title. His quick violent swing made him one of the games most dangerous hitters.
Sosa's case for the Hall is being held down by steroid allegations. Sosa is a member of the 600 home run club. He won his only career MVP in 1998 when he hit a career high 66 home runs. The right handed slugger is also a 7x All Star and a 6x Silver Slugger.
Thome, like Sosa, is a member of the 600 home run club. He has 612 home runs and 1,699 RBI's in his career. He is a 5x All Star and a Silver Slugger award winner. For a big guy, Thome had a pretty high career .402 on base percentage. Jim Thome was a massive slugger.
Omar Vizquel is most known for his defense. Vizquel was an 11x Gold Glove at third and shortstop. He played the most games ever at shortstop (2,709) and has the highest fielding percentage ever (.985) at short. In his career, Vizquel has 2,877 hits, 404 stolen bases, and 951 RBI's.
Wagner is the epitome of a natural hard thrower. In his career, he has 422 saves, 1,196 strikeouts, and a 11.9 K/9 mark. The hard throwing lefty had 30+ saves in 9 of his 16 big league seasons.
Walker is a 7x Gold Glover, a 3x Silver Slugger, and a 3x Batting champion. He also won the MVP award in 1999. Walker is a career .313 hitter with 2,160 hits, 383 home runs, and 1,311 RBI's. Walker was a true five tool player.
Wood won the 1998 Rookie of the Year, when he won 13 games and struck out 233 batters with the Cubs. In four of his first five seasons in the big leagues, Wood struck out 200+ batters. For his career, Wood had 1,582 stakeouts and a 10.3 K/9.
Carlos Zimbrano (First Ballot)
Zambrano is perhaps most known for his fierce, fiery competitiveness on the mound. He is a 3x All Star, with 132 wins, 1,637 strikeouts in his career. Zambrano could handle the bat very well for a pitcher, as he was a 3x Silver Slugger and ranks fourth amongst pitchers with 24 career home runs.
Main Photo: