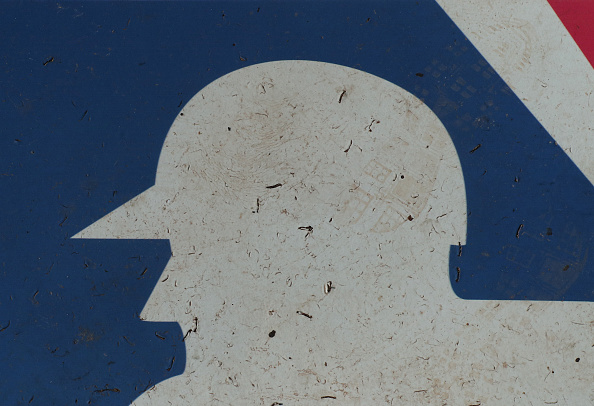 The Baseball Writers Association of America released the 2018 MLB Hall of Fame ballot early last week. Lets break down the 11 of the 33 candidates below.
2018 MLB Hall of Fame Ballot Part 1
Barry Bonds had a long, successful career that ended up with tainted numbers due to rumors of steroid use. Bonds was a 14x NL All Star, a 7x NL MVP award winner, a 12x Silver Slugger, a 2x batting champion, and a 2x home run champion. Bonds had a MLB record 762 home runs in his career. The biggest question for Bonds is wether the "roids" will keep him out of the Hall.
Carpenter is a 2x World Series champion with the St. Louis Cardinals. In 2005, he won the NL
Cy Young
award after winning a career high 21 games with seven complete games, and 213 strikeouts. Over his fifteen year career, Carpenter had a record of 144-94 with a 3.76 ERA, 1,697 strikeouts.
Clemens, like Bonds, has a career plagued by steroid  rumors/ Clemens was easily one of the best pitchers of his time. He won the Cy Young award seven times, and accomplished the ultimate feat of the Triple Crown in 1997 and 1998. He had a career record of 354-184, 4,672 strikeouts, and a 3.12 ERA.
Damon was a 2x AL All Star with the Red Sox. He had 2,769 career hits and 408 stolen bases. Damon finished in the top-20 in MVP voting four times in his career. Johnny Damon is a 2x World Series champion with the Red Sox and Yankees.
Vladamir Guerrero
Guerrero is destined for a spot in Cooperstown. He is a 9x AL All Star and a 8x Silver Slugger. In 2004, Guerrero his .337 with 39 home runs and 126 RBI's en route to an AL MVP win. Guerrero is the best bad ball hitter I've ever seen. He is a .318/.379/.553 hitter with 449 home runs and 1496 RBI's.
Livan Hernandez is a 1997 World Series champion and series MVP. He also won the NLCS MVP that same year. Hernandez is a journeyman, having played on nine different teams in his seventeen year career. Hernandez was a workhorse during his career, and he threw over 50,000 pitches and 3,189 innings.
Aside from
Mariano Rivera
, Trevor Hoffman is one of the best closers of all-time. Over his career Hoffman had 601 saves, second on the all-time saves list.The 7x All Star had 1,133 strikeouts over 1,089 innings.
Hudson is making his debut on the ballot this year. More known for his defense, Hudson is a 4x Gold Glove award winner at second. Hudson is a career .273 hitter with 542 RBI's.
Isringhausen was originally a part of "Operation K" in Queens. He finished fourth in Rookie of the Year voting his rookie season. However, injuries changed the path of his career. Isringhausen holds the Cardinals franchise record with 217 saves, and has a career mark of 300 saves.
In 13 Major League seasons, Huff hit .278 with 242 homers and 904 RBI's. He is a 2x World Series champion, both with the Giants in 2010 and 2012. Huff won a Silver Slugger award in 2008 when he hit .304 with 48 doubles and 32 home runs.
Main Photo: