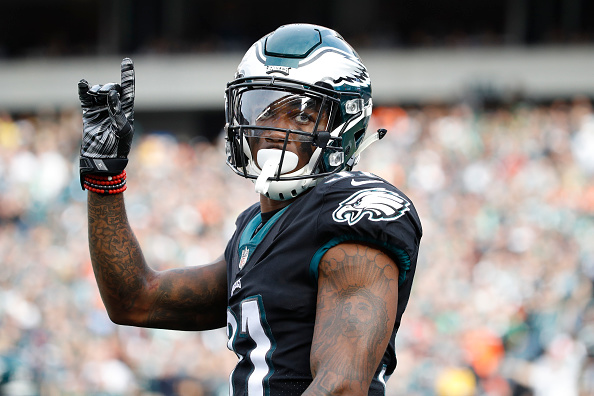 A Well-Rounded Eagles Team
It's the re-surging Eagles' bye week, and Philly fans are just begging for some more football. Let's dissect what's going so right for this team.
What makes the Eagles so successful?
This may just be the year that the Eagles are putting everything together.  The difference between this year and any other year, you ask?  The Eagles are extremely well-rounded.  Their defensive front is one of the best, if not the best, in the NFL and the same goes for their offensive line. With an MVP front-runner at quarterback, they have extremely talented players at the skill positions.
A perfect example of the depth of new-star power was on display against Denver.  The majority of the first team offense and defense did not play a lot in the fourth quarter. Carson Wentz didn't throw for 200 yards, Zach Ertz didn't play against one of the worst defenses against tight ends, and no running back or wide receiver had 100 yards. Yet the Eagles still won 51-23.  It's all because the Eagles don't depend on one unit to win the game for them every time.
If Ertz isn't playing? Jeffery, Agholor, Hollins, or Smith could go off.  If LeGarrette Blount can't get anything going?  Ajayi (my gosh, Philly fans are still drooling about the Ajayi trade), Clement, Smallwood, or Barner can pick up the slack.  The cornerbacks just don't seem fast enough today?  That's fine, the defensive line will just get to the quarterback faster.  Jason Peters goes down?  Halapoulivaati Vaitai can protect Wentz's blind side (he's no Peters but he's no bum either).  The point is, the Eagles excel in every phase of the game.
The Offense is one of the best in the league with possible Pro Bowlers at every position it seems, and the defense can keep any team in check.  The only weakness on the Eagles statistically is their pass defense, but when you examine closer, it is just the weakest part of a well-oiled machine.  The Eagles' defense forces opposing offenses to be one-dimensional because, in the run game, teams are fortunate to get back to the line of scrimmage against the Eagles front.  This in turn forces teams to drop back 40+ times seemingly every week.  Only giving up 268 pass yards/game, while averaging over 40 pass attempts/game is pretty solid.
There just really isn't any part of the Eagles you can exploit as an opposing team, and it really is quite beautiful.  It is something that can prepare the Eagles for cold games in December and keep them fresher for the playoffs.  For the first time in a while, you can say the Eagles are built for success.
Main image credit:
Embed from Getty Images