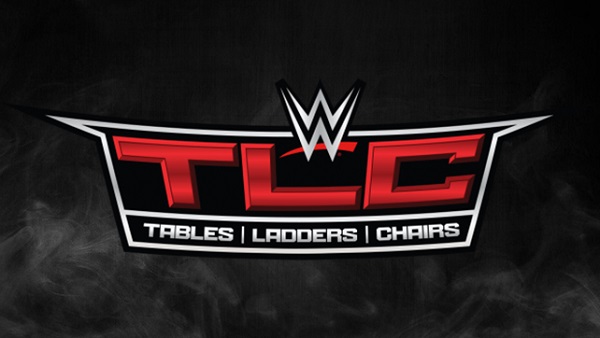 Last night WWE TLC arrived which was an electric PPV called TLC, (tables, ladders, and chairs). The headline bouts were supposed to see the reunion of the shield (Roman Reigns, Seth Rollins, Dean Ambrose) Vs. the Miz, Cesaro, Sheamus, Braun Stroman, and the demon Kane. Another main event was a match between Bray Wyatt and the demon Finn Balor. Due to illness, Roman Reigns and Bray Wyatt was unable to perform. The two events had to be tweaked. Reigns was replaced by Raw's general manager Kurt Angle (who hasn't been in a WWE match in 11 years) and Wyatt was replaced by the phenomenal one (A.J. Styles). The match between Styles and Balor is what many die-hard wrestling fans could call a dream match.
WWE TLC Results
Early Matches
TLC started off with a pre-show match between Sasha Banks and Alicia Fox. The match didn't last long, but both ladies put on a solid match with a good in-ring story. Banks wins via Banks statement submission.
The second match for TLC was Emma vs. the undefeated Asuka (Asuka was making her main roster debut). Although Emma controlled most of the match she fell short to Asuka when she placed her challenger in the Asuka lock.
Cruiserweights held the next match for last nights show in a tag team match. In this match, Rich Swan and Cedric Alexander took on Jack Gallagher and Brian Kendrick. The match was high-flying, fast-paced, and fun to watch. While it was entertaining, the storytelling fell short. Swann and Alexander were victorious via pinfall.
Women's Title
The next match was one of the two championship matches of the night when Alexa Bliss defended her Raw Women's Championship against Mickie James. The match between the ladies was very good and quite intense with great storytelling. Both ladies should be proud of the match they put on as both women's stock rose. But it was Alexa Bliss who would retain her Raw Women's Championship via pinfall.
Cruiserweight Title
The next match was the other championship match where Kalisto defended his Cruiserweight Championship against Enzo Amore. This match was surprisingly on the sloppy side and lackluster. Kalisto is usually a good performer, but not on this night. The match just had the feeling that it was just a filler until the main events. With that being said, Enzo Amore would pick up the victory via pinfall to become a two-time Cruiserweight Champion.
The Bullet Club Explodes
The next match was the dream match between the Demon Finn Balor and The Phenomenal A.J Styles. This match was a long time coming as the whole arena started chanting "this is awesome" before the match even started, and this match was nothing short of awesome. For a last-minute match with no build up or pre-bout narrative, this was still easily the match of the night between two of the best performers in the WWE. Such a shame this match had to end but it did when Finn Balor hit Styles with the Coup de Grace for the pinfall victory.
The next match saw two bright, young up and comers going head to head as Jason Jordan squared off against Elias Sampson. Overall it was a good match between the two skilled athletes with a very weird/possibly botched finish. Jason Jordan took the controversial victory via the pinfall.
TLC Main Event
The next match was the main event featuring The Miz, Cesaro, Sheamus, Kane, and Braun Stroman taking on Seth Rollins, Dean Ambrose, and Kurt Angle in a table, ladders, and chairs match. The match definitely lived up to the hype with its fair share of controversy and big spot after big spot. Kurt Angle did very well for a 48-year-old who hasn't wrestled in a WWE ring in 11 years filling-in at the last minute for a PPV main event. This was a very action-packed and entertaining match for the fans with Ambrose, Rollins, and Angle picking up the victory via pinfall.
Overall the PPV as a whole was a whole was pretty good. I would give it a solid B grade. Kurt Angle and A.J Styles did a great job at filling in on short notice.
Match of the night with no question goes to Finn Balor vs A.J Styles.
With a Raw Brand vs Smackdown Brand PPV Survivor Series coming up, it would be crazy for WWE to not have a rematch with these two. With some good build up and a decent storyline, this could be a match for the ages.