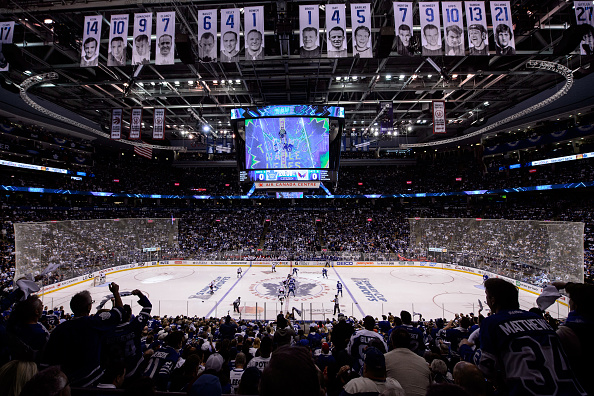 I don't know about you, but here on the East Coast of Canada we are getting pumped up for another season of the greatest game in the world. Make no mistake, we are still hanging onto summer for as long as possible. However, there is an ever growing scent in the air as the season starts to turn. As the weather starts to dip it's time to dust off the gear and prep for another hockey season.
The Smell of Hockey is Literally in The Air
If you're a player, parent, or coach this is the time of the year where no matter how hard you try, emotions run high. As the minor league teams start to take shape there is an ever growing feeling of what will this year will bring.
This is no different in the NHL. As training camps wind down, and the season is about to to open anticipation grows. Hockey fans everywhere start to wonder if this is the year that their team goes all the way. Optimism and hope fills the minds of every hockey fan; especially those who have been craving that elusive championship for oh so long.
There have been lots of moves and signings in the off season and anything can happen as the October approaches. If the Pittsburgh Penguins and Sidney Crosby remain healthy I would put my money right there again and predict another Stanley Cup. Three years in row would be an incredible feet and would firmly entrench the Pens as a dynasty with the likes of the Montreal Canadiens, Edmonton Oilers, and the New York Islanders of old.
Canadian Teams
If you're a Toronto Maple Leafs or Edmonton Oilers fan there is reason for lots of optimism. Since i'm a bit biased, I would like nothing more then to see both of these teams go far in the playoffs. The Ottawa Senators look strong again this year as well and could be poised for another fairy tale run. However, my outlook on the Calgary Flames, Vancouver Canucks, and Winnipeg Jets are not so positive. Stay tuned for those breakdowns in the very near future.
In my next article I will dissect the rest of the American teams.  Will the Nashville Predators be back with a vengeance? Can the Chicago Blackhawks bounce back from a first round loss? Will the Colorado Avalanche be the worst team in the league again? Do you smell it? Whether you like it or not, hockey is coming and I couldn't be happier.