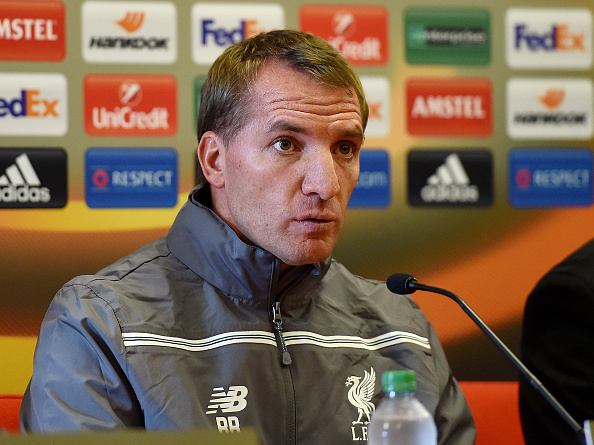 Brendan Rodgers and Jurgen Klopp have different styles in their managerial stints at Liverpool Football Club.
The latter has won over fans and is portrayed to be doing a great job at Anfield. While Rogers a turbulent time and was not liked by many.
Despite the common belief, here are three reasons why Brendan Rodgers did a better job at Liverpool than Jurgen Klopp is currently doing.
Statistics do not lie
Jurgen Klopp has been in charge since October 2015, in which time he has managed 72 Premier League matches. The German has managed 131 points in this time.
The now Celtic boss, Rodgers, gathered 138 points from the same amount of Premier League matches, demonstrating that despite the charm of the current Liverpool boss, he has not actually improved the club in the Premier League.
Another statistic is the win percentages of the two managers. Klopp has won 51.4% of his matches in all competitions. Rodgers has 50%, but from 61 games more. The staggering difference in games enlightens that it will be unlikely Klopp's win percentage will be as high when he reaches that amount of matches.
Superior Recruitment
Brendan Rodgers did bring some unusual signings to Anfield, there is no doubt about that. However, some future stars were bought that have now turned into world class players. The likes of Phillipe Coutinho, who joined from Inter Milan, for only £8.5m. The Brazilian has turned into a game changer and was subject of a 100m+ offer in the summer from Barcelona.
Daniel Sturridge has suffered with injuries of late, but is known for his quick feet and deadly finishing. The England international has lit up Anfield at times and at £12m was a great signing by Rodgers.
Further evidence of the former managers superb recruitment is Adam Lallana, Emre Can and Robert Firmino. All have been a pivotal part of the Liverpool side since they joined. The latter has been electric since his £36.9m move from German side TSG Hoffenheim. The Brazilian international has already bagged 23 Premier League goals for the Reds.
On the other hand, Klopp has yet to recruit as many stars to light up the Premier League. His best signing has been Sadio Mane, while £35m on winger Mohammed Salah has encouraged fans.
However, dodgy buys of Loris Karius and Ragnar Klavan have not proven totally successful buys just yet.
£23m on Georginio Wijnaldum has been a standard purchase rather than a bargain. While £35m on Alex Oxlade- Chamberlain is a heavy price tag for a likely bench warmer.
Title Fight
Brendan Rodgers will forever be famous for the 2013/14 season. Liverpool finished three points from the Premier League title, slipping up in their final few matches against Chelsea and Crystal Palace.
Second place was the best finish the club had achieved in the last seven years. Under the management of the Northern Irishman, Liverpool were in the title race right until the end of the season. Klopp has yet to achieve anything like this, finishing 4th last season in the German's second full campaign in charge.
Jurgen Klopp has the charisma and charm of the media and fans, but is this a smoke screen for below par success compared to previous manager Brendan Rodgers.
Main Image Credit:
Embed from Getty Images