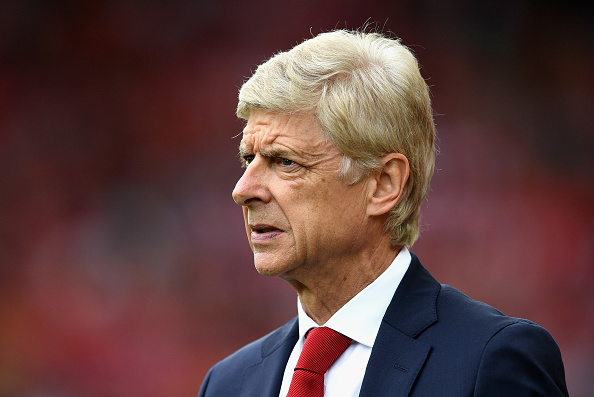 Arsenal have not started the season off well and last season's criticism to manager Arsene Wenger has resurfaced. Is Arsenal Wenger's job at risk?
An opening day 4-3 victory over Leicester showed the attacking talent the Gunners still possess. Yet losses to Stoke City and then Liverpool have sparked a new look at Wenger's decision-making.
Decisions That Could Save Arsene Wenger's Job
Play the players bought in the summer
Arsenal have signed Alexander Lacazette for over £45m and Sead Kolasinac for free. Both deals seemed promising for many fans. Lacazette came from Lyon, where he bagged 100 league goals for the French side since 2009.
However, the striker did not start against Liverpool in the biggest game of the season so far. This caused huge criticism from fans, as Danny Welbeck was preferred to the star signing of the summer. The Frenchman even scored on his Premier League debut against Leicester City and was unlucky to have a goal ruled out for offside against Stoke City.
Sead Kolasinac, a left back from Schalke, was named in the Bundesliga team of the year last campaign. However, did not start against Liverpool either.
This are concerning decisions when money has been spent to bring them in. Both Lacazette and Kolasinac should start regularly if Wenger is to keep his job.
Work on the defensive aspect of the game 
Arsenal for the last few years have been known for their fluid attacking football. Their style of play is worldwide famous for the fluent passing play and forward threat.
Yet, at the other end of the pitch they have been poor. An interesting statistic is Arsenal's away record against last season's top six since 2013/14. In these games, the tactics are usually to counter however that has not happened. Over the 21 games, the Gunners have won two away and conceded 52 goals. An unbelievable statistic demonstrating how naive Wenger has been tactically away in the big games.
Even more surprising is that the assistant manager is Steve Bould. A former professional defender, who won nine honours while playing at Arsenal himself. So does Bould get a say in the training sessions? Does he get a say in the defensive set-up? From the outside it looks like he doesn't with eight goals conceded in three Premier League games.
Motivate the star players
The Gunners performance against Liverpool was lackluster and without passion. Star player Mesut Ozil has been accused by pundits of going missing in the big games. Something that should not happen for the former Real Madrid player.
Alexis Sanchez is another that is clearly not happy at the Emirates. With his transfer to Manchester City falling through on deadline day, the Chilean is stuck with the Gunners till January. This may cause unrest in the changing room as it was clear he wanted to leave. Getting Sanchez back motivated is a must for Wenger, if results add to take a positive spin.
Main image credit:
Embed from Getty Images