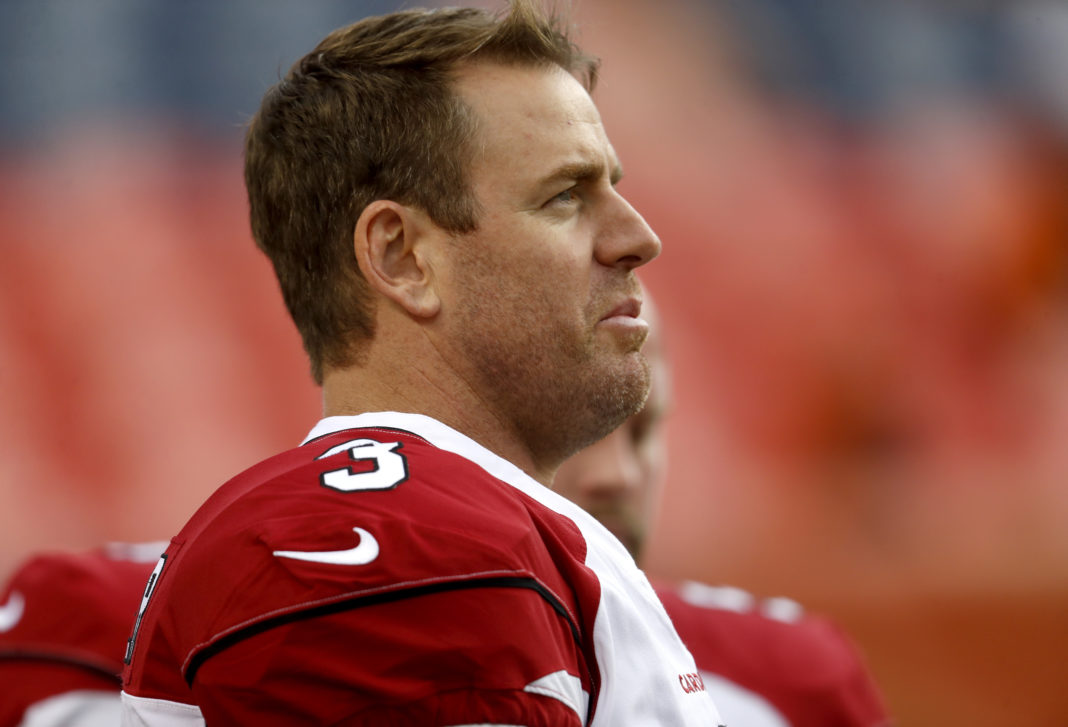 Carson Palmer may be playing his last year with the Arizona Cardinals, and perhaps, his last year in the NFL. Palmer has continually had solid regular seasons, but has not lived up to expectations in the playoffs.
In 2016, after nearly winning the Most Valuable Player award, Palmer had six turnovers in the NFC championship game against the Carolina Panthers. This placed his team in a deep hole by halftime.
He was drafted No. 1 overall in the 2003 NFL draft. However, he has not lived up to the hype and has not led any of his teams to the Super Bowl.
Palmer played in Cincinnati for seven years and eventually retired before the beginning of the 2011 season. The Bengals then traded him over to the Oakland Raiders, who reunited him with one of his old coaches, Hue Jackson. Jackson served as Palmer's offensive coordinator when he played in Cincinnati.
Jackson was later fired and the Raiders had a tumultuous season, ending up with a 4-12 record.  In 2013,Palmer did not want to restructure his contract and was traded to the Arizona Cardinals.
Super Bowl state of mind for Carson Palmer
Palmer enters the 2017 season with one goal in mind, and that is to lead the Cardinals to their first Super Bowl victory in franchise history.
The focus during the offseason for the veteran quarterback was "rest".  Head coach Bruce Arians has been working to make his quarterback rested and ready when the regular season begins.
Last year, Palmer underthrew many of his receivers. He only threw for 20 yards in the air on approximately 65 attempts. Many of the receivers in camp has already seen the results of Palmer's resting of his throwing arm this season. Receivers Jermaine Gresham, Larry Fitzgerald and John Brown say they expecting a big year from him.
Time running out?
There is more at stake for Palmer and the Cardinals this season. Fitzgerald may be in his last season and could possibly retire.
The question is how he reacts in the playoffs when his teams him the most? The playoffs is when elite quarterbacks are supposed to make those plays that help leads his team to victory. Throughout Palmer's career, he has repeatedly failed to do that.
Palmer needs to approach 2017 with a vengeance, and leave everything on the field. He needs to be able to erase his memorable poor playoff performances with a few performances that will help lead his team to the Super Bowl.