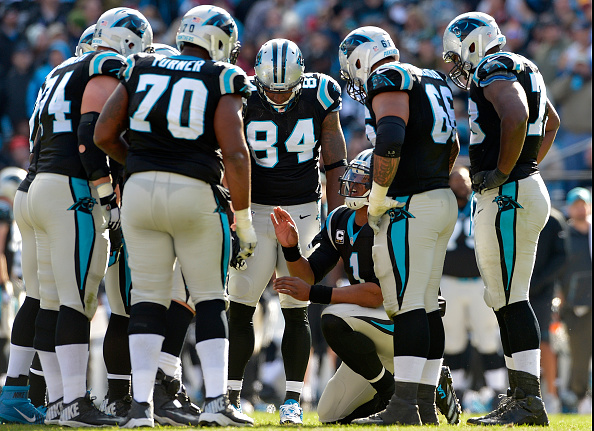 The Carolina Panthers won their first preseason game at home against the Houston Texans on August 9. Even though most of the starters didn't play, it was still a good sign for the team who has an (sort of) ailing quarterback.
Most football fans think that preseason games are not important to the regular season. Here are three reasons why they are wrong and why the Cardiac Cats should try to win out their remaining preseason games.
Three Reasons the Carolina Panthers Need to Win Out Their Preseason
3. Ron Rivera could be put on the hot seat
Rivera is the second-longest tenured coach in the history of the franchise, sitting only behind John Fox. Since 2011, he has gone 13-12 during preseason and has proven on more than one occasion that he can lead a team to the postseason.
Rivera's participation during the 1985 season, on the Chicago Bears' defense, was monumental to both his career as a player and a coach. Is his defensive mind enough to keep his job in the Carolinas?
Panthers owner, Jerry Richardson, fired David Gettleman which was a shock to the franchise. Rivera winning out during his seventh preseason would reassure Richardson that his goal is to win. It would also hold the dogs off for now, even if it is just for one season.
2. If they don't win out, their regular season is mediocre at best
Since the beginning of Rivera's career, he has proved that if the team plays well in the preseason, they will correlate that to the regular season. If they don't, there is a chance they don't even see the playoffs.
During Rivera's career with Carolina, he has managed a record of 27-5. When the Panthers win three or more games during the preseason, they make it to the playoffs. One of those seasons concluded with a ticket to Super Bowl 50.
1. One Word, Momentum
In the sports world, momentum is everything. Yes, it can change in an instance, but it can also work in the Panthers favor.
Cam Newton is recovering from his shoulder surgery so he has been pretty quiet in training camp through the first game–except for when his teammates make a play he agrees with–so the rest of the team needs to get their reps in and be prepared for his return.
So what you're saying is…
History has proven that when this team is successful during the preseason, they end up having a great rest of the year.
Main Photo: